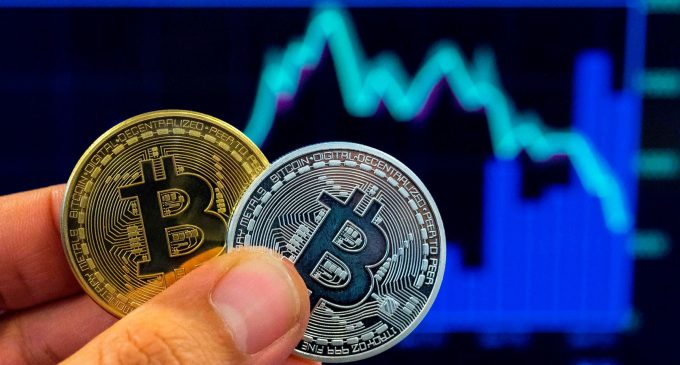 Bitcoin continues to be subdued as financial markets are under pressure due to increased uncertainty generated by COVID-19. What's even more concerning for BTC investors has to do with the S&P500 correlation. More than a month ago we've talked about a Binance research showing cryptocurrencies were correlated with stocks. The same thing seems to be happening again, only this time the numbers are higher than before.
Skew data puts BTC – S&P500 correlation at 43.1%
During the past week, the moves in both BTC and S&P500 were similar and the latest data on Skew is confirming this theory. Both assets were under pressure as the pandemic continues to spread around the world at an alarming pace, with the total number of cases near 10 million. As seen in the chart below, the realized one-month correlation had reached 43.1%, the highest in more than a year.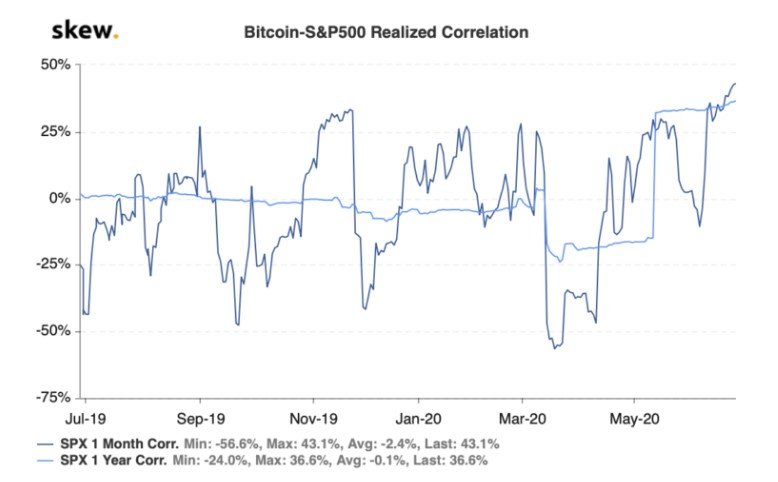 Such a development puts a question mark on the near-term Bitcoin performance since any weakness in the S&P500 will materialize into losses in BTC. Things are even more concerning now that the second-quarter earnings are about to start in the United States. Due to record-breaking GDP contraction, revenues and EPS will fall dramatically, alongside the forward guidance.
The S&P500 had rebounded from the March lows, same as Bitcoin, but that meant valuations had decoupled from fundamentals by a wide margin. Worse than expected earnings could put pressure on stocks and thus on Bitcoin, given the elevated correlation.
Bitcoin picture deteriorating for the bulls
At the beginning of the week, the BTC price broke a triangle pattern on the upside, a development that might have been regarded as bullish. However, that wasn't enough to support a move back towards $10,000, given selling emerged and drove the price towards $9,100, where it is currently trading.
Looking at the BTC chart, a bearish rotation seems to be unfolding, which might drive Bitcoin back towards the $8,000 area. As long as the correlation with the S&P500 will remain around the current levels, we should expect Bitcoin to drop each time stocks do the same. Now that the pandemic seems to be accelerating, expectations for a V-shaped recovery will diminish, prompting investors to reassess their risk exposure. Bitcoin does not have anything to do with economic performance, but its current correlation with stocks will be a major drag if things turn out to be worse than expected.