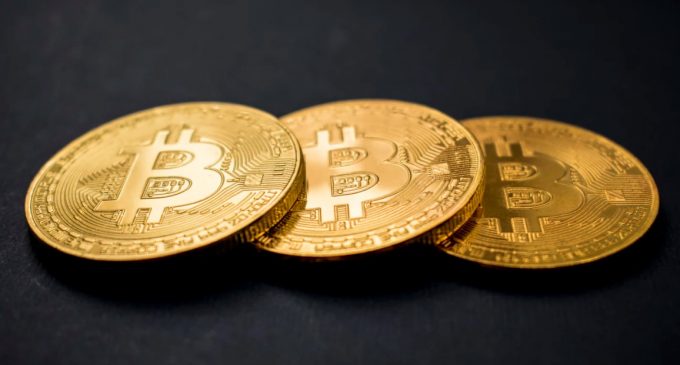 Since August 2nd, Bitcoin looks to have entered a consolidation phase, following a pretty decent move on the upside, The $12,000 mark seems to be the line in the sand for now, since bulls failed to break above it twice so far. Although we did not have any sign showing bears had taken control, this looks like a period of indecision in the market, and choppy short-term market moves should not be a surprise for anybody.
Bitcoin to retrace towards a "liquidity area"?
Considering assets like Bitcoin are seeking liquidity, the run higher might retrace a little deeper on the negative territory, before continuing to new yearly highs. Bitcoin bullish signs are persisting so far because the price is trading above $11,500, but at this point, the upside looks very fragile and a correction lower could incentivize more buyers.
In case it starts to move south, one of the key zones to watch stands around the $10,000 area, a psychological area that was broken on July 27th. The breakout had been a clear bullish continuation sign, given the price had risen another 20%. A move back towards that key price zone has the ability to generate more buying interest since valuations will become more attractive.
Bullish trend becomes unstable
As seen in the chart below, once the August 2nd brief selloff occurred, the bullish momentum in Bitcoin had weakened. At the same time, if the price was floating impulsively above the 4h chart 20 EMA, things had changed and we see moves above and below the EMA, suggesting market indecision.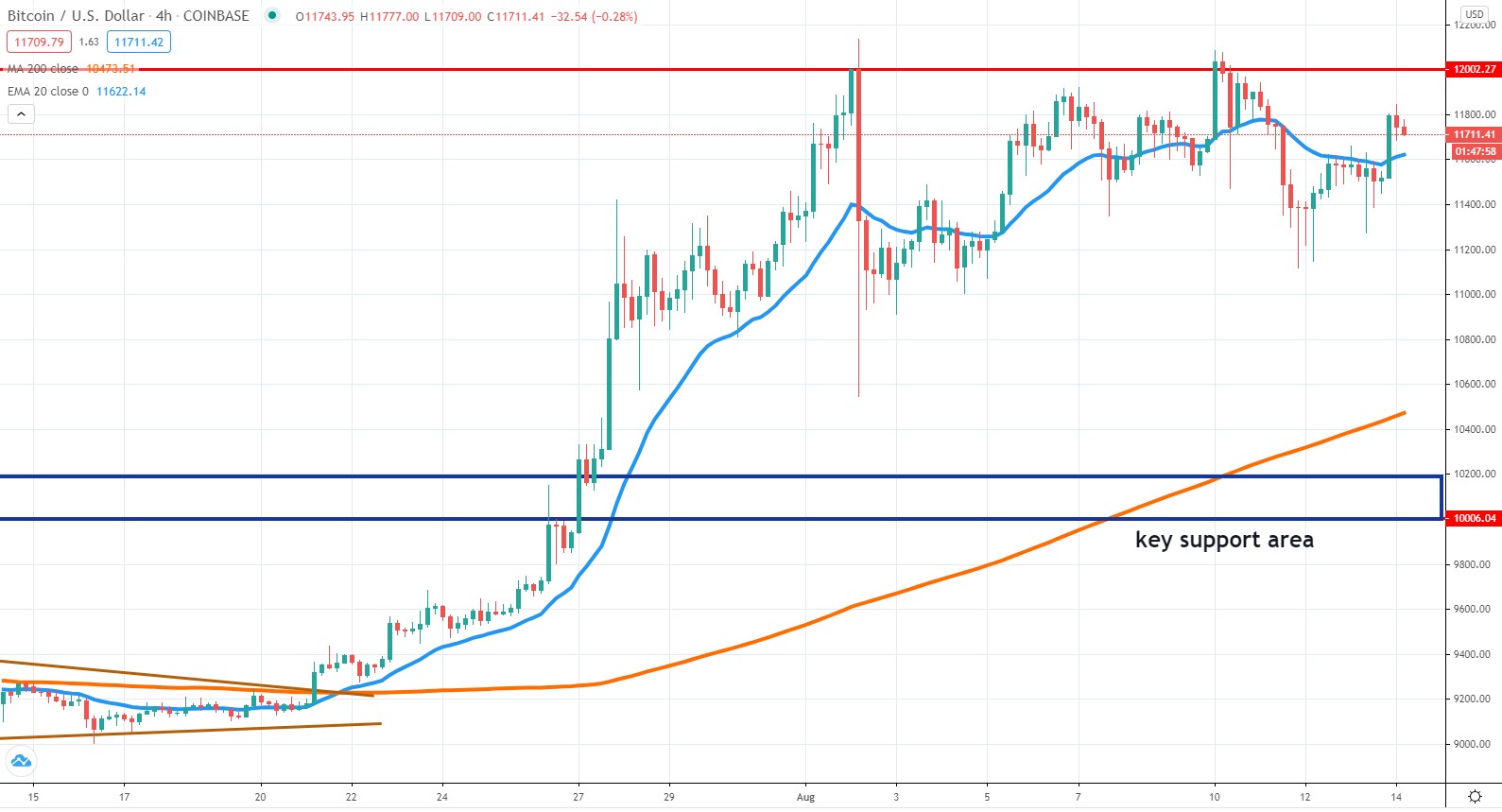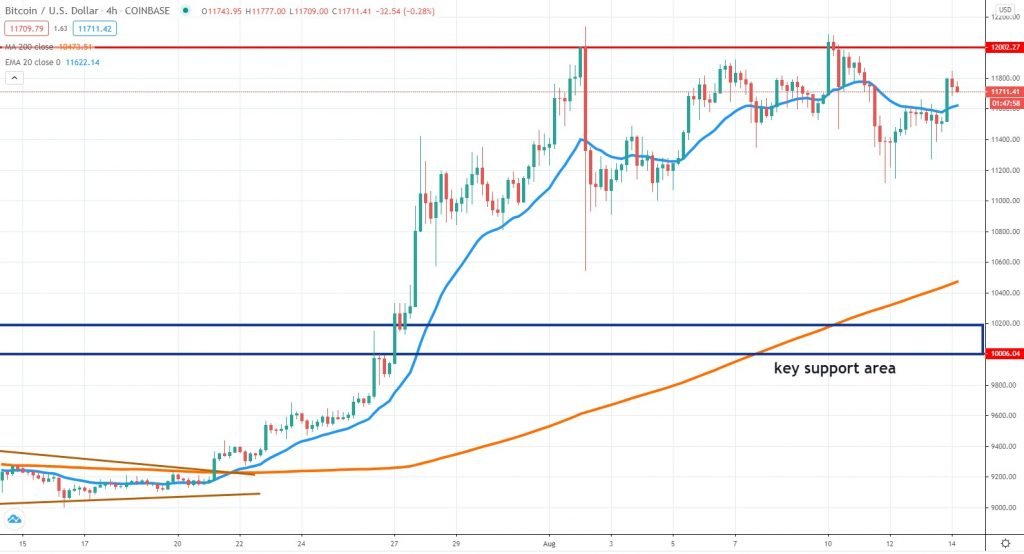 This leg of the bullish trend had thus become unstable and it is yet to be seen whether the correction could move further on the downside. As opposed to other major rivals like Ether, Bitcoin did not manage to achieve the same returns in 2020, which is indicative of aggressive risk sentiment that led investors into altcoins.
Traders/investors will definitely watch for further price weakness because that will signal more downside could follow in the next few days/weeks. They should also keep track of global stock markets, that are still elevated. The S&P 500 is close to the all-time highs, and in a similar note, Bitcoin is trading around the 2020 highs.
With ample liquidity conditions persisting, any significant corrective move is expected to be treated as a new buying opportunity, unless a more dramatic event triggers a new flight to safety. Bitcoin might be a beneficiary in the longer run, but for now, it is stuck in this consolidative pattern.