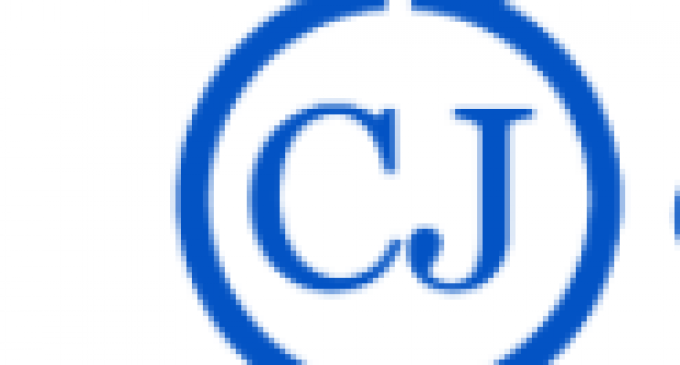 CoinJump Exchange Overview
Operated by Cleobase OU, CoinJump is a cryptocurrency exchange platform providing access to competitive rates for Bitcoin and Ethereum, the two largest cryptocurrencies in the world.
With headquarters in Estonia and registration with the Financial Intelligence Unit (FIU), this brand wants to provide services of exchanging fiat into crypto while also complying with all the regulatory requirements.
This is the right exchange for those that want to be part of the crypto revolution and buy or sell Bitcoin and Ethereum. Competitive rates, small fees, professional customer representatives, and some of the latest exchange technologies are the reasons why many people are choosing to work with CoinJump, and we would like to provide a comprehensive review of its services.

Alt-text: CoinJump logo
Registration
To register an account at coinjump.io, the process had been simplified. What's important to note, however, is that the exchange is compliant with AML/KYC requirements, which means each user will need to provide personal details and verify identity.
Once the email is confirmed, each client will need to provide their full name, date of birth, gender, address, and account currency (EUR, USD, or GBP). In terms of verification, there are three separate scenarios, one of which should be complied with:
Selfie & passport & utility bill & declaration of crypto deposit
ID card front & ID card back & utility bill & selfie & declaration of crypto deposit
Driving license front & driving license back & utility bill & selfie & declaration of crypto deposit.
All the personal details will remain confidential, in accordance with the CoinJump privacy policy. As a European company, it values privacy and operates within a strong legal framework.
Bitcoin and Ethereum Exchange
People that want to buy Bitcoin or Ethereum fast and easy will find at CoinJump a friendly platform, even for those that did not have anything to do with cryptocurrencies in the past. Coinjump.io guarantees fast transaction processing with the best market rates, thanks to collaborations with miners and other reputable exchanges.
Alt-text: CoinJump exchange
Ample liquidity conditions and accurate rates are critical at a time when cryptocurrencies continue to be volatile. With a 4.7% exchange fee, this is one of the most convenient methods to buy crypto with a credit/debit card or wire transfer.
The market rate at which the transaction will be settled is determined at the time when CoinJump receives the funds from clients. They can cancel an order by contacting the support service before the exchange captures the payment.
Main Features
Main FeaturesCompetitive market rates – with its well-connected miners and the world's largest exchange platforms, CoinJump manages to provide some of the best market rates for Bitcoin and Ethereum, enabling people to get involved at attractive valuations. The exchange is also very transparent with fees and other critical details about its services.
Professional customer service – via email or live chat, anybody can get in touch with a representative, ask questions about the exchange, or solve any other issues like canceling an order. This service is available 24/5 and thus far has proven to be very responsive.
Simple user interface – the main goal of cryptocurrencies is to serve as a universal payment method. As a result, coinjump.io is a very simple and intuitive platform, enabling anybody to buy or sell crypto without any prior experience.
Compliance with AML/KYC – CoinJump is a registered exchange and thus complies with strict AML/KYC requirements. Providing identification documents is mandatory. No customer will be able to purchase cryptocurrencies without getting past the verification process first.
Registration – CoinJump is registered with the Financial Intelligence Unit of Estonia and is authorized to provide services of exchanging fiat to virtual currencies. The exchange is based in Tallinn, Estonia, and is operated by a transparent company.
Multilanguage – coinjump.io is a website currently available in English and German. Traders from many different countries will be able to use the website with ease as the exchange wants to have a global outreach.
Security – to negate all the security vulnerabilities associated with crypto exchange platforms, Coinjump integrates multiple security protocols and has clear rules so unauthorized individuals will not get access to any accounts. The exchange had not been subject to any hack or theft until now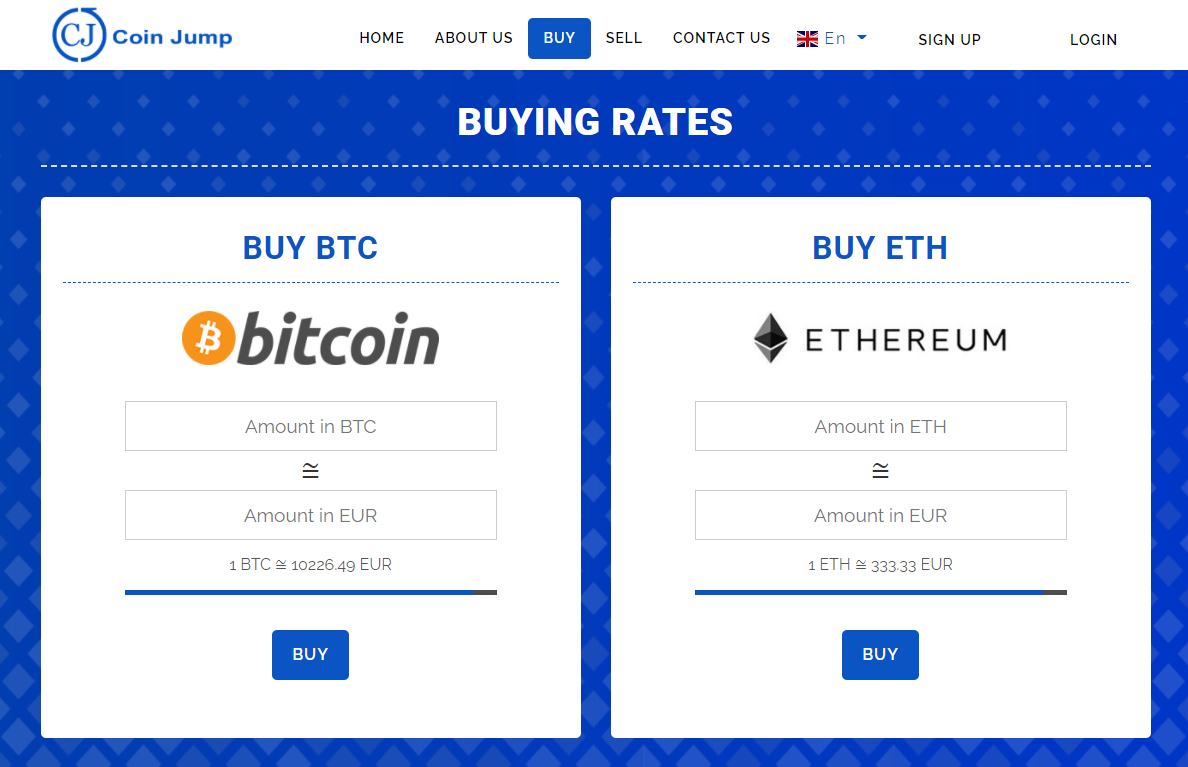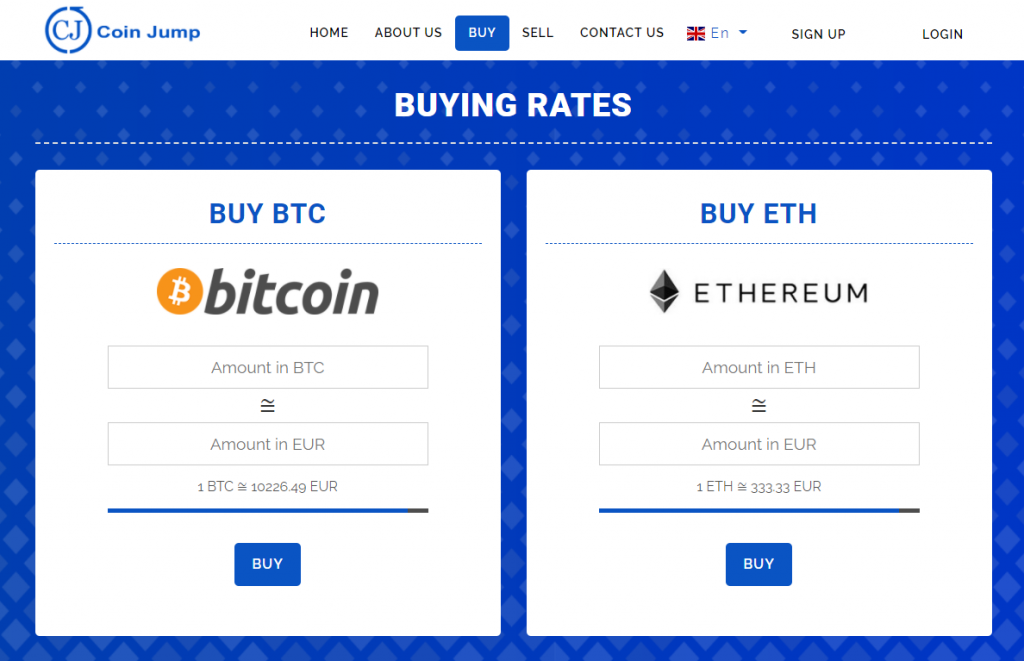 Pros and Cons
Competitive rates for both Bitcoin and Ethereum.
A relatively small fee for credit/debit card or wire transfer purchases.
Simple interface for anybody, even for someone with no crypto background.
Limited crypto coverage.
No customer support service available via phone.
Summary
CoinJump seems to be the ideal choice for people that want to get involved in the crypto industry by buying Bitcoin or Ethereum. This brand had developed a competitive exchange ecosystem, one that meets the 2020 demands. Fully aware of the competition, CoinJump remains committed to upgrading its services in case new features will show up, showing that a customer-oriented approach is the main goal.