Introduction
Designed by CoolBitX Company, from Taipei, Taiwan, CoolWallet is one of the most convenient bitcoin hardware wallets. It is a credit-card-size Bluetooth device and with it, you can enjoy the best bitcoin experience. A unique design, very small and packed with security, the CoolWallet will help you send and receive Bitcoin, Ethereum, Litecoin, XRP, Bitcoin Cash, and ERC-20 tokens with ease.

This hardware wallet is not as the other we've already reviewed, since it has a unique design, working as a complete system bringing security, access, and convenience to new levels, with you in the driver's seat. Sophisticated, high-tech, and with a sleek package, this should be much easier to carry in a wallet, unlike most of the other devices that are move like USB drives. Do you want to find out more about CoolWallet? Here's a comprehensive review of it.
Hardware wallets
In terms of products, there are four different versions, but most of the features are the same in each of them, with some slight differences:
CoolWallet S – the base model of the hardware wallet, valued at $99 or $159 for two devices, that comes alongside a charging dock (wireless charging), and two seed recovery cards. You will need a smartphone running at least Android 6+, or iOS 11+. Users are advised to note that their payment for the wallet will be charged in New Taiwan Dollars (NTD).
CoolWallet S x MEW – a special edition hardware wallet brought to you by CoolWallet S and MyEtherWallet. With this version, you have the ability to wirelessly connect to your computer via Bluetooth. CoolWallet S is not fully integrated within MEW's online platform to add an extra level of security to your digital assets.
CoolWallet S x Binance Chain – CoolWallet had partnered with Binance Chain to bring a special edition of the hardware wallet which carries support for BUSD, BNB, and decentralized cryptocurrency exchange Binance DEX.
CoolWallet x OKB – another partnership is with the popular exchange OKEx and provides on-the-go storage and protection for OKB and all crypto holders. Pricing is the same for each of the four wallet versions.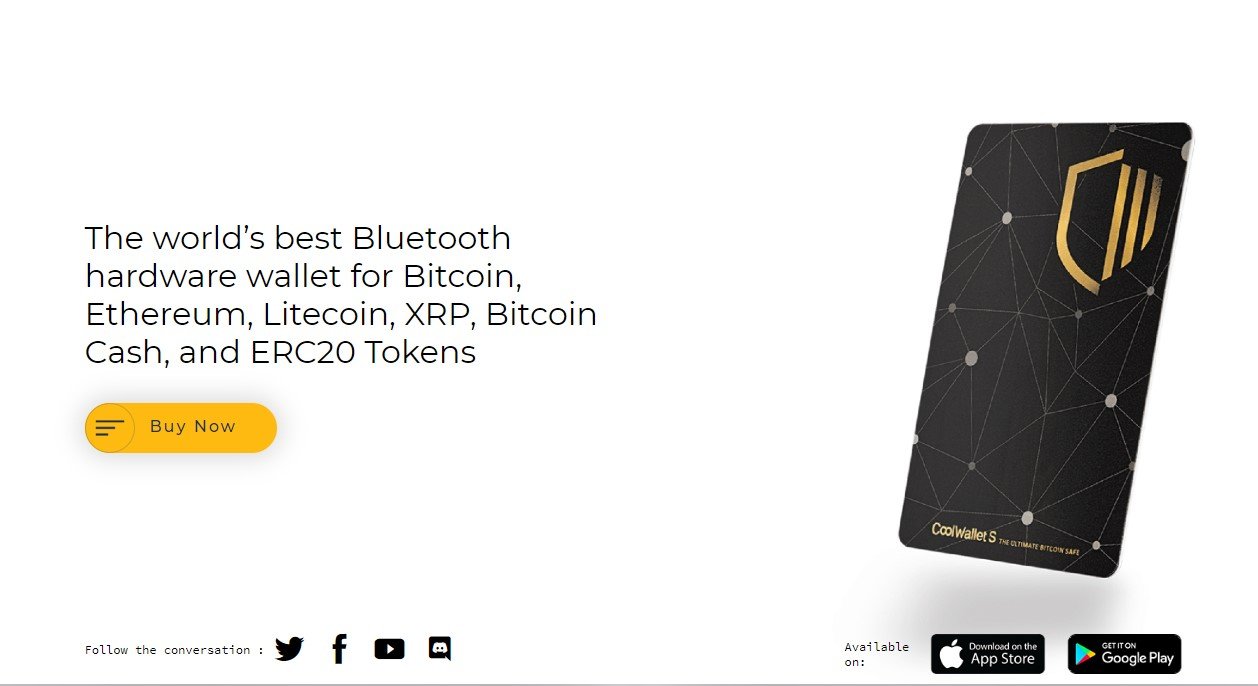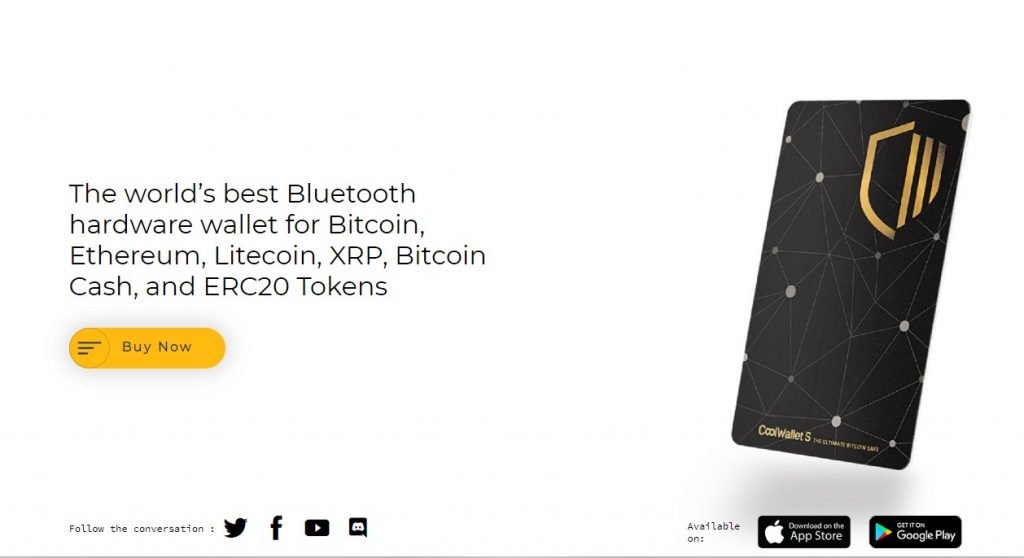 What we can conclude is that CoolWallet comes with a relatively-diversified offer, with four different types of the CoolWallet S, depending on the popular exchange you want to work with. It's good to see that in the past two years the wallet had expanded its token support and now you can store a wide range of cryptocurrencies.
Main Features
CoolWallet S is a unique cryptocurrency hardware wallet providing multiple functionalities and features:
Crypto assets tracking – you can check your portfolio at a glance and unlike most of the other hardware wallets, this one will fit nicely inside your wallet, like any other usual credit/debit card.
Send and receive multiple cryptocurrencies- CoolWallet S has support for BTC, XRP, ETH, LTC, BCH, BNB, Horizen, ICX, stablecoins, and ERC20 tokens.
Multiple authentication methods – you can access the CoolWallet using biometric and physical 2FA checks to ensure your assets are safe all the time and no one will access them.
Exchange cryptocurrencies – thanks to partnerships with Binance DEX, Changelly, and OKEx, you can exchange crypto easily and never miss another trading opportunity.
Portable wallet – CoolWallet is a Bluetooth-enabled wallet that provides on-the-go storage and protection.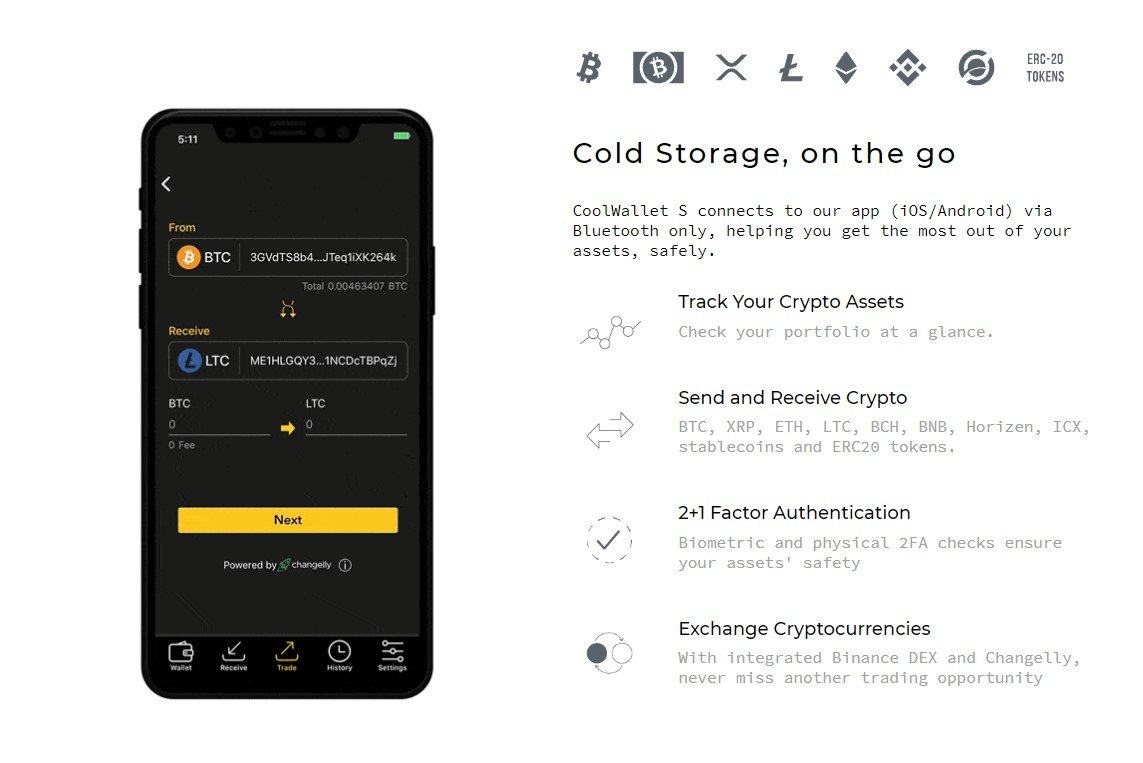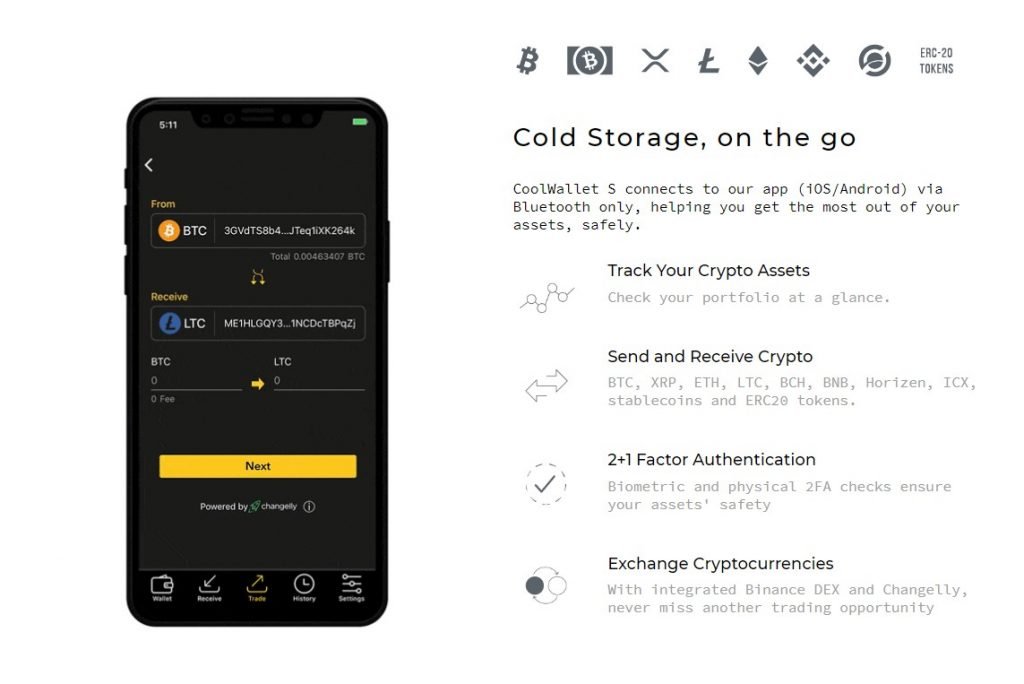 Security
With the CoolWallet S, your private keys are stored safely in a CC EAL5+ certified S.E Chipset, similar to the US military's requirements. The Bluetooth connection can only be initialized when the wallet is turned on within the proximity of 10 meters. This wallet uses AES256 encryption to communicate between a CoolWallet S and your phone along with a dedicated pairing passcode.
The CoolWallet S and the mobile app use a sequence of biometric verification steps as well as visual checks and a physical confirmation button push on the device to ensure that you are in full control of your cryptocurrencies. Lastly, the wallet uses a patented "cold compression" process, making it impossible for hackers to install intercepting devices that can alter the transaction details.
Pros and Cons
Four different versions of the CoolWallet S, each with personalized features.
Support for multiple cryptocurrencies, including BTC, ETH, LTC, stablecoins, and ERC-2o tokens.
Multiple security features like encrypted Bluetooth, 2+1 factor authentication, or tamper-proof technology.
Some may argue it comes with a relatively high price since it does not have any screen.
Holding it in a wallet could result in a loss, without close attention.
SUMMARY
The CoolWallet S is a very interesting hardware wallet, providing a unique concept to store cryptocurrencies offline. The good news is that the company makes shipments all over the world and in most cases, the shipping is completely free of charge. If you want a wallet that looks exactly like a credit card, then this could be the best choice.