Another good example of a hardware wallet device is designed trezor.io. An easy to use device combined with strong security that will manage to secure your digital currency transaction had been developed by the team at trezor.io.
This hardware solution had been enabled to support various other crypto currencies, not just bitcoin. Litecoin, DASH, Zcash, Ethereum, Namecoin, and Dogecoin are some of the digital coins you can transact with the trezor device.
Products
The trezor device is easy to use and anyone can handle it just by following the instructions on the display and click the button to confirm important actions.
The setup is very quick and it is ready within minutes in a completely private, registration-free process. Even though you will lose it, no worries. You can use your secret words to quickly regain access to all of your keys, money, history, emails and accounts.
Technical Specifications
The product comes with a CPU of 120 MHZ and embedded ARM processor (Cortex-M3). The bright OLED screen has a resolution of 128×64 pixels. The size of the device is relatively small (2.4×1.2×0.2 inches). It is a light devices, weighting just 12 grams and can operate at a temperature between -20 degrees Celsius and +60 degrees Celsius.
You can connect the device via a micro USB port to desktop or mobile. The products is compatible with Windows OS, MAC OS, Android and iOS, so you can use it with any device or computer that you have.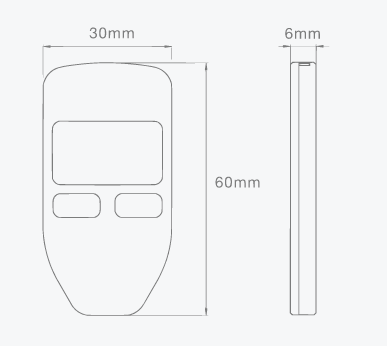 The price of Trezor hardware wallet is 89 euros, excluding VAT and the shipping via DHL costs another 17 euros. The VAT is calculated at a rate of 21%, meaning you have to pay an additional 18.69 euros, besides the above mentioned price.
You can get it for little over 100 euros, which is a fair amount, given the specs and features of the device.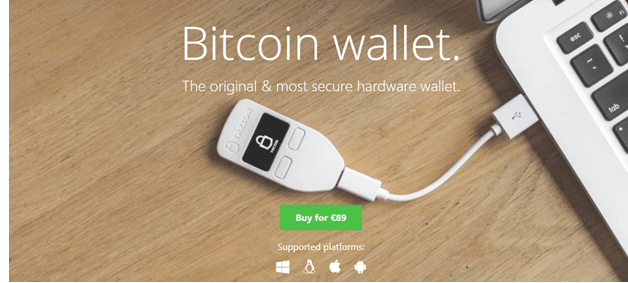 Summary
Given the reviews and the recommendations we can see on the trezor.io website, the device is a reliable hardware wallet and you can use it without worries to store crypto currencies. Very small and easy to use, you can connect it to any device and enjoy making financial transactions.