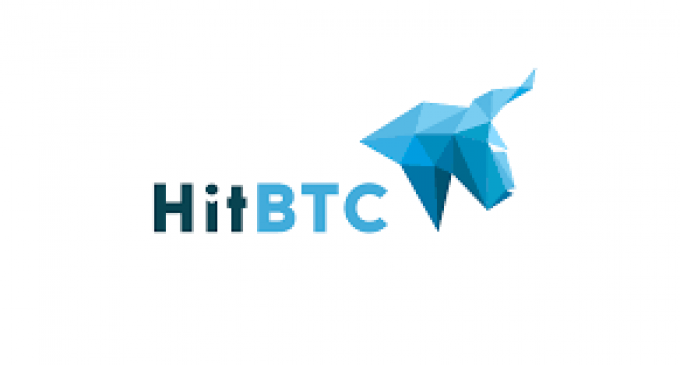 HitBTC crypto exchange review
HitBTC is a crypto currency exchange, a global trading platform with multi-currency support that operates since 2013. The platform has markets for crypto currency trading, ICOs and tokens. It also provides a wide range of tool as well as a stable and reliable uptime.
The HitBTC platform came to life to a 6 million euro venture investment agreement. A collaboration between finance experts, software developers and experienced traders had made possible what you can see today. As their website states, HitBTC is one of the most advanced platform, from a technological point of view and it implements features like real-time clearing and advanced order matching algorithms.
Main features
With the HitBTC platform you can have access to a huge number of instruments and you can benefit from low fees. Among the most important features we can mention the following:
• Access to a high liquidity environment
• Very low fees. Orders that are not executed immediately will be granted a 0.01% rebate. Orders executed immediately will have a 0.1% execution fee
• Cutting-edge matching engine technologies
• 150+ trading instruments, covering a handful of crypto currencies, tokens and ICOs
• No limit for deposit/withdrawal of digital currency assets
• High level of security. You can benefit from 2-factor authentication, cold storage and advanced encryption technology.

Pros and Cons
HitBTC is an exchange that aims to provide high quality services for newbies. Their platform is very intuitive and it makes trading crypto currencies and digital assets very simple for any person. Although HitBTC did not manages to become a huge giant in the digital currency industry, their services are reliable.
One of the negative aspects about HitBTC is that their brand is not very popular. Another key interesting thing to notice is that their exchange rates are high, compared to other exchanges.
Summary
As a whole, HitBTC is a digital currency exchange which you could trust. They provide a platform developed by experienced traders and software developers which makes trading digital assets fast and secure. They managed to combine advanced security with fast execution, which is a notable thing that should be taken into account.