Introduction
Bither is a bitcoin wallet solution, available at bither.com that aims to provide cold storage and hot storage solutions for people interested in bitcoin use. It has managed to design a mobile app for cold/hot storage services that does not use an overly complicated user interface. With the wallet solution provided by Bither, clients that have an account can send and receive bitcoin in a safe environment.

Bither is a Bitcoin wallet available for multiple operating systems, including Windows, iOS, Android, Linux, or Mac. It provides both hot and cold wallets, allowing users access to a solution that keeps BTC tokens safe as well as making cryptocurrency payments easily. Launched several years ago, Bither had many users along the way, and the reviews around it are mixed.
This solution comes with a long list of features, making it an obvious choice for frequent Bitcoin users. As we're about to discuss in our review, Bither provides a simple user interface, effective security, and real-time price exchange. Here are some of the characteristics that make Bither a suitable Bitcoin wallet.
Wallet Description
The Bither crypto wallet has an open-source firmware and uses hierarchical deterministic privacy. In terms of vulnerability to malware the system had been designed to be immune to that kind of harmful program.
What's interesting about Bither is the quite unique user interface and different from other wallets. Beginners won't have any problems using it, since the display of funds, transactions, and QR codes are set up in a simple way to make transactions easily.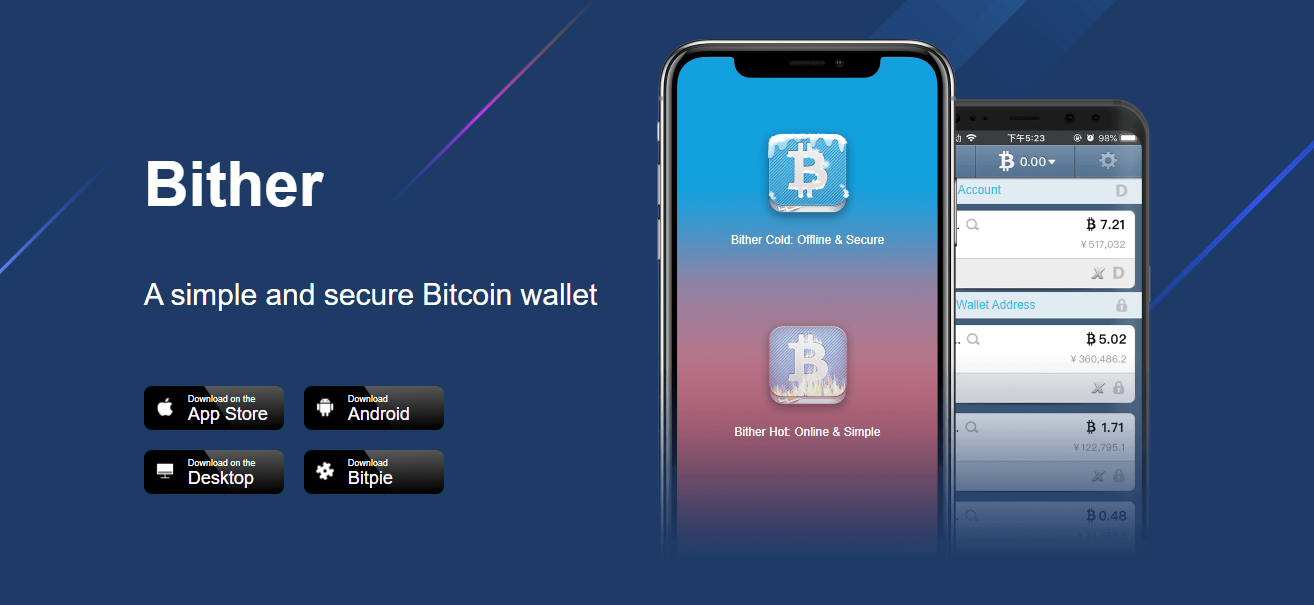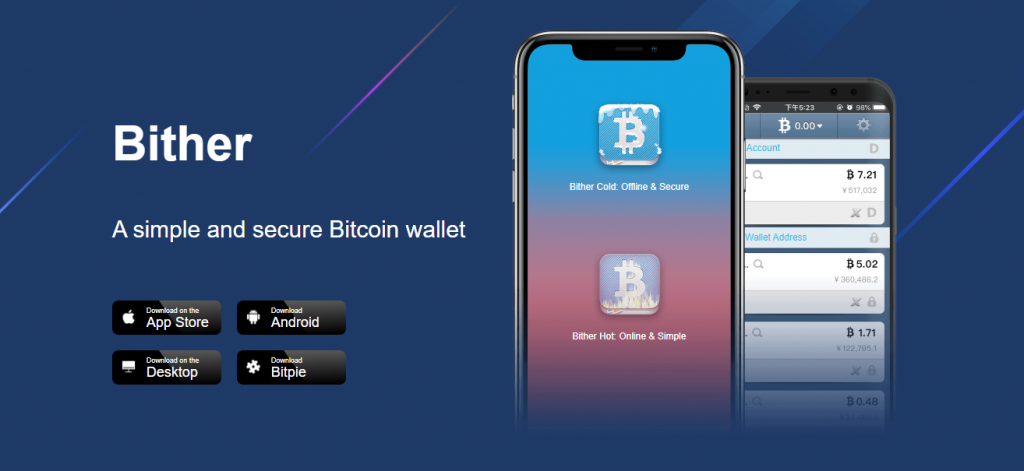 In terms of usability, Bither is a multi-platform Bitcoin wallet, currently available for Windows, Mac, Android, or iOS devices. This ensures users will have access to their BTC tokens at any point, from any device.
At the same time, it's good to see Bither is an open-source Bitcoin wallet project, that comes as a combination of the Bitcoin core and blockchain.info, giving users a desktop of mobile wallet client for BTC. With both hot and cold wallet functionalities, users can use Bitcoin as the usual cash or credit card.
Bither Features
When it comes to Bither features, we must talk about the cold wallet and the hot wallet separately. For users wanting increased funds' protection, the wallet has cold storage functionalities and provides:
a cold wallet running on offline mode (phone backup);
private keys protected by a digital password;
network status monitored in real-time (for Wi-Fi, 4G, or Bluetooth);
security check for private keys;
signing for the unsigned transactions from the hot wallet;
backup and recovery set up automatically;
Moving ahead to the hot wallet, there are a few features standing out:
the hot wallet is running on an online mode;
users can easily monitor their Bitcoin savings with the Watch Only mode;
users can prepare unsigned transactions for Watch Only address;
the hot wallet supports private keys, allowing users to save money using them;
decentralized and P2P Bitcoin wallet, with no registration or login needed;
provides real-time prices for Bitcoin on some of the major exchanges;
system notifications for new transactions.
Security
The security options available with the Bither wallet are average if we compare to other similar solutions. Although the wallet provides features for private key protection and control over private keys, it does not have 2-factor authentication, which would have ensured a greater security level.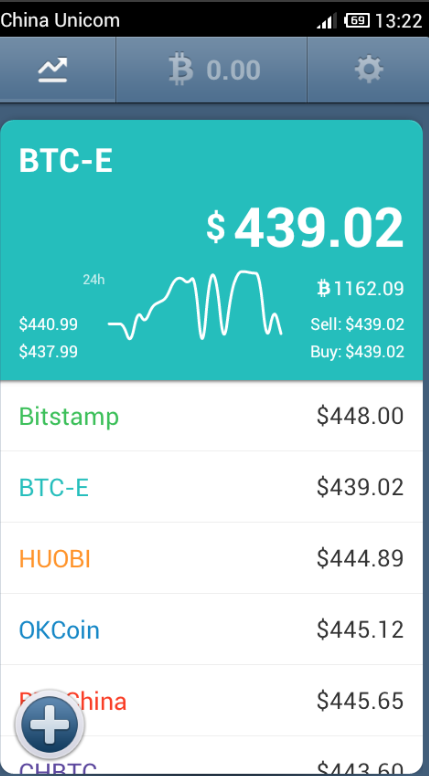 In the case of cold wallet private keys, they are secured with numeric passwords. There is a weakness in this case since, with no dedicated security check or authentication for private keys, security vulnerabilities (for theft or hack) are present. The communication between hot and cold wallets is done via QR codes. It's good to see Bither offering cold storage features, but the company could work more on privacy or authentication features.
Pros and Cons
Users have full control over their funds by accesing the private eys and manage expenses easily;
Decentralized verification process, enhancing the security level;
Both desktop and mobile wallets increase usability;
Users don't have to login or register before using the wallet, making it less private;
Bither does not support constant multisignature, which could have improved usability;
The wallet does not have 2-factor authentication features.
Summary
To conclude, Bither is a convenient and reliable Bitcoin wallet solution, that comes with both positives and negatives. For users interested only in Bitcoin, it could be the best choice. For those who want a wallet for altcoins, there's no support in the case of Bither. This wallet had been around for several years and combined with good online ratings, we can suggest it for frequent Bitcoin users. Feel free to try the wallet solution provided by Bither and mention in the comments below more details about your experience in using it.