Introduction
Ledger is a company founded in 2014, with offices in Paris, Vierzon, and San Francisco, that aims to develop infrastructure solutions for cryptocurrencies and blockchain applications for individuals and companies. It was run by 8 experts with complementary backgrounds embedded in security, cryptocurrencies, and entrepreneurship, united around the idea of creating secure solutions for blockchain applications. The company had grown exponentially and now has over 130 employees.

Ledger developed hardware wallets in order to isolate cryptographic secrets (like private keys) from a computer or smartphone, easily hackable devices. Their products support more than 1,500 different cryptocurrencies and others as well, via third-party applications.
Hardware wallets
Ledger Nano S
Ledger Nano S is a Bitcoin, Ethereum, and Altcoin hardware wallet, which could be used to store and secure cryptographic assets and digital payments. It can connect to a computer via a USB port and embeds an OLED display to confirm and double-check transactions with a single tap on its side buttons. Ledger Nano S has a price of $59, including tax.
This wallet has a capacity of 3 to 20 apps installed, among 1,100+ compatible crypto assets. It comes with an integrated and certified secure chip to ensure the highest security standards. Ledger Nano S is the cheapest and the most popular hardware wallet developed by Ledger.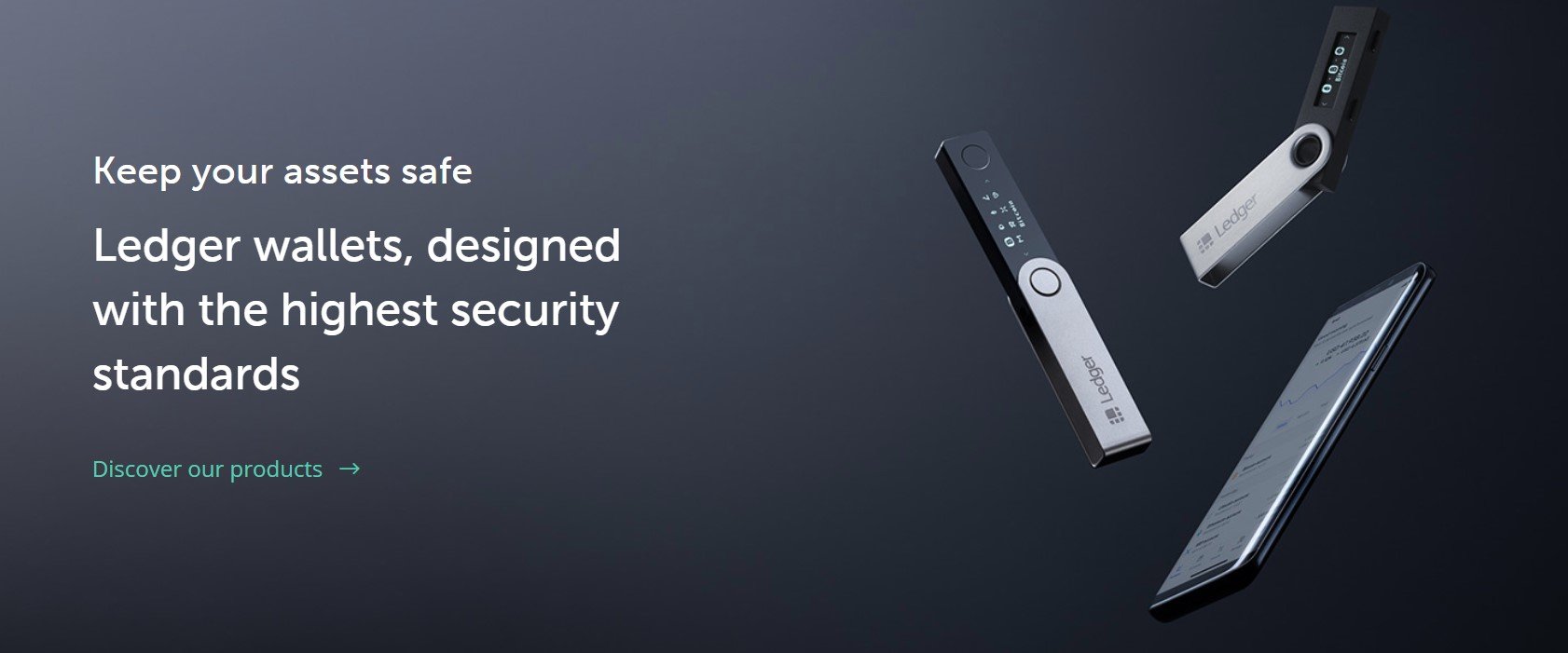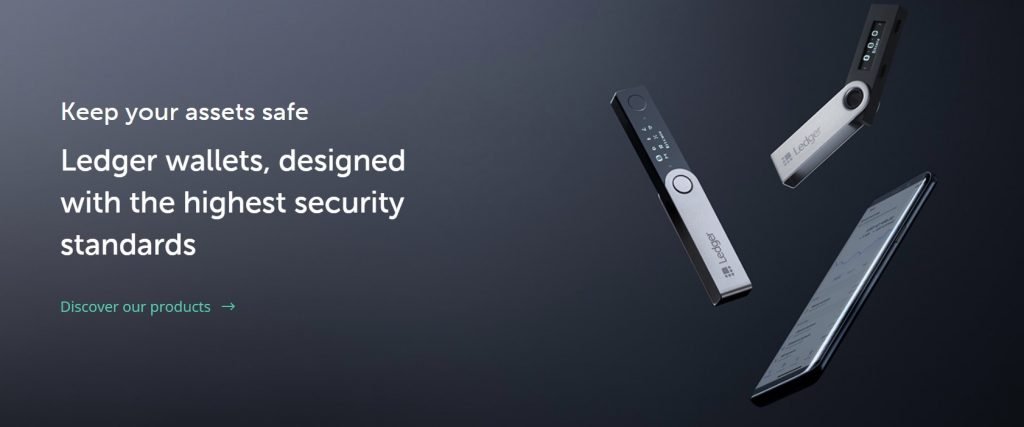 Ledger Nano X
Ledger Nano X is an enhanced hardware wallet, providing multiple features, on top of the ones described with the Nano S. It allows users to install up to 100 crypto applications at the same time, with support for more than 1,500 cryptocurrencies like Bitcoin, Ether, Litecoin, XRP, and other altcoins.
It provides mobility since users can securely manage their crypto on the go, by connecting the Ledger Nano X to their smartphone via Ledger Live. Due to added features, this wallet costs around $140, depending on the place you buy it. Ledger has its store, but at the same time, works with affiliates and retailers.
Business Solutions
Ledger Vault is a highly customizable product through secure hardware that offers time locks, multi signatures, and multi accounts. The solution had been designed for hedge funds, banks, and high net worth individuals that want to stock their crypto values in a safe place. With ledger Vault, clients can avoid counterparty risks linked to exchanges.
Ledger Origin is the second business solution provided by Ledger, leveraging its open-source operating system, running on top of a certified, EAL5+ secure element, ensuring best in class security for all future IoT services, connected to blockchain to trust and trace data generated by IoT devices.
Main Features
Highest security standards – Ledger wallets integrate a certified secure chip and a custom OS
Multiple cryptocurrency support – at present, up to 1,500 different cryptocurrencies are supported
Popularity – more than 1.5 million devices sold worldwide
Safety in managing assets – Ledger provides a smartphone application – Ledger Live – to help customers stay in touch with their holdings at any point
The first and only certified hardware wallet in the market
Genuine check – authentication developed by Ledger to ensure the devices has not been tampered with or compromised by a third-party
Simple control – manage what happens with the device by using only two buttons
50+ compatible wallets available to manage other crypto assets – cryptocurrencies not supported on Ledger Live can be used via one of the external wallets
Customer support – multi-language support with 10 crypto experts
Security
Ledger aims to provide the highest security standards and claims that it has the first and only certified hardware wallet on the market. The company is certified for its security by ANSSI, the French cyber security agency. What's important to note about the hardware solutions developed by Ledger is the integrated secure element, a certified chip, designed to withstand sophisticated attacks, and capable of securely hosting cryptographic data such as private keys.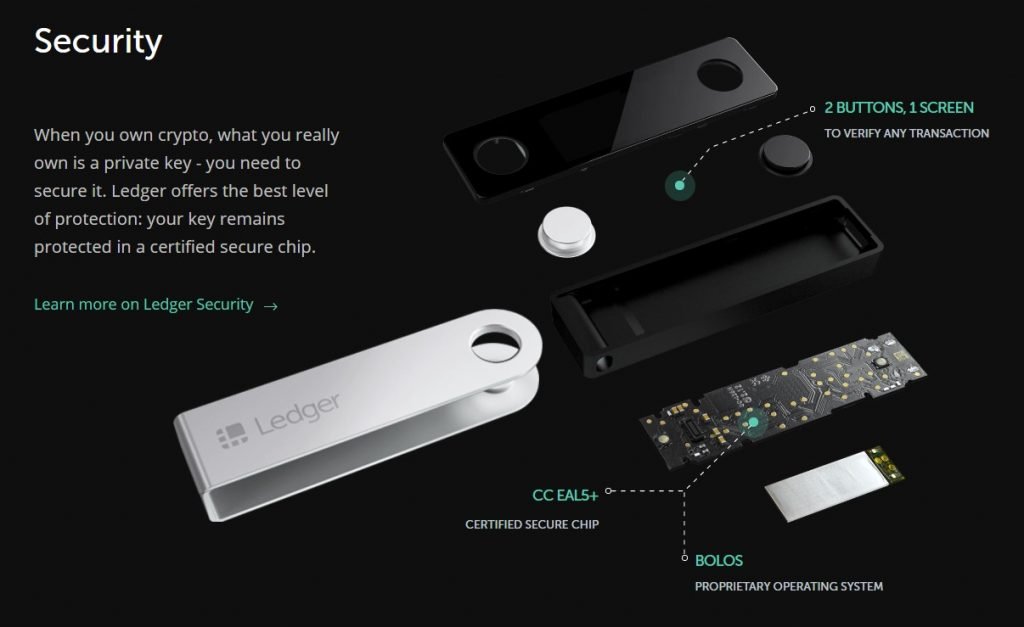 In this case, we also have the only device with a custom Operating System (OS) for more protection. BOLOS is designed to protect the device against malicious attacks and isolate applications from each other. Lastly, the genuine check designed by Ledger is an authentication ensuring that your wallet has not been tampered with or compromised by a third-party.
Pros and Cons
Multiple hardware wallets for retail and enterprises
Support for more than 1,500 different cryptocurrencies
Ledger Live smartphone app to manage the wallet from mobile
Ledger Nano S comes with limited features
There is no wireless feature
Users must consider the app storage
Summary
Ledger is a reputable company currently providing multiple hardware wallet solutions for both retail individuals and businesses. As seen from our review, its commitment to ensuring the highest security standards had helped the company sell more than 1.5 million devices worldwide. We believe the Ledger hardware solutions are trusted and that is why they deserve positive feedback from our side.