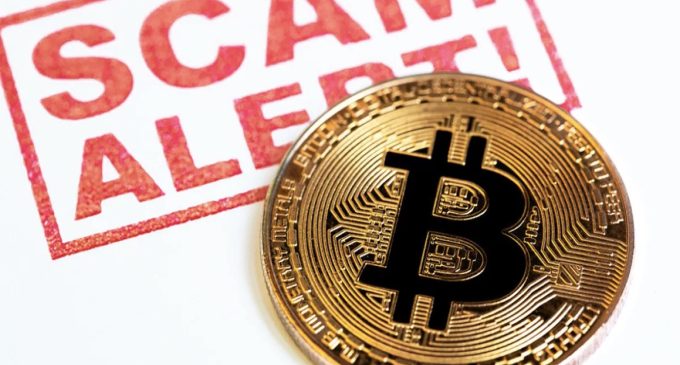 Cyber-intelligence expert Dennis Desmond explained how the present cost-of-living dilemma in Australia has resulted in the rising cryptocurrency fraud incidence.
This former Federal Bureau of Investigation or FBI agent is currently connected with the University of the Sunshine Coast in Queensland.
We want to inform our followers about cryptocurrency fraud incidences surging in Australia and this dire trend's possible causes. We think they will learn more about this development via this report, so we are sharing it on our website.
Desmond stated that he is not surprised that more Queenslanders end up as cryptocurrency fraud victims.
He remarked that people today feel more financial stress as the cost-of-living pressures climb, so they tend to look for fast investment returns.
The cyber-intelligence expert pointed out that people will usually go out, play the lottery, and attempt to search for methods to earn extra money.
Desmond said today's financially stressed consumers struggling with the cost-of-living problem believe cryptocurrencies offer them the opportunity to earn additional income.
He also mentioned that the lack of understanding and regulation translates to well-organized cybercriminal groups committing cryptocurrency scams. The former FBI agent cited that the virtual currency space remains "the wild west."
Cryptocurrency fraud losses have hit a new high in Queensland. This trend comes as the increasing cost of living bites the people, per the update posted on the Internet by Australian news company Australian Broadcasting Corporation.
Queenslanders have reportedly lost their grip of almost AU$40 million, or US$27.57 million at the time of writing this news, to cryptocurrency frauds that usually come in the form of investment opportunities.
This year's figure is the highest financial loss ever logged in the Australian state. Moreover, the soaring cost of living and personal debt have left Australians feeling more distressed over their finances this year than last year.
Based on the data the Australian Bureau of Statistics released, the consumer price index increased by 1.8 percent in the June quarter. The annual inflation rate is rising to 6.1 percent.
The Australian public has had to deal with several interest-rate hikes as well. The Reserve Bank of Australia proclaimed last Tuesday, September 6, 2022 that it will increase the interest rate for the fifth consecutive month.
Australia's central bank will lift its cash rate target by 50 basis points to a record-high of 2.35 percent since 2015. We gathered that the Australian Federal Police had labeled cryptocurrency as an emerging danger.
They affirmed receiving one cryptocurrency investment scam report every eight minutes last financial year, which is a 13-percent increase from the previous financial year.
We also read that one of Queensland's top financial crime police officers described the new breed of cryptocurrency fraudsters as increasingly utilizing sophisticated modus operandi to entice their victims.
These swindlers pose as celebrities and Queensland police officers on social media. We feel dismal for and understand the Australian cryptocurrency fraud victims' plight. Many of them lost their hard-earned life savings to cryptocurrency scams.
They consequently ended up feeling humiliated, embarrassed, degraded, and unaware of how to start their lives again. We advise our followers to be vigilant no matter their ages, backgrounds, or geographic location.
We want to inform them that early reporting of suspicious activities to their banks and law enforcement authorities is truly important if they believe someone successfully stole their money or gained access to their financial accounts.