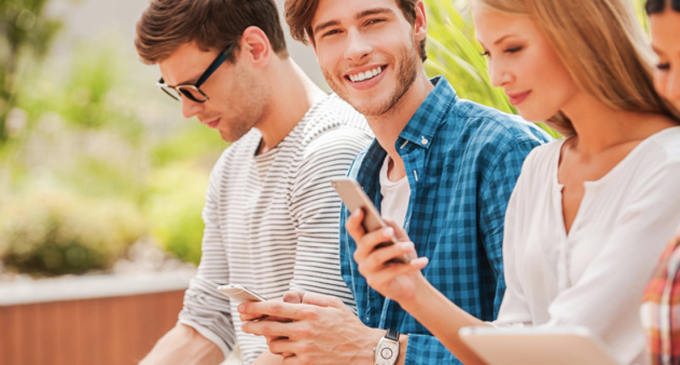 The Independent Reserve cryptocurrency exchange conducted a survey that found that millennial Australians are the most trusting of cryptocurrencies. This leading virtual currency exchange's poll also discovered that many of these young investors engaged in digital assets investing to become wealthy.
We find this cryptocurrency-related news interesting and relevant to share with our followers. We think they will learn about the latest trends impacting the cryptocurrency markets worldwide, and in this news, in Australia.
According to the update posted online by Australian news source 7News, the Independent Reserve cryptocurrency exchange started its operations in 2013. Its founders established this company in Australia.
Today, the Independent Reserve cryptocurrency exchange is licensed in Singapore. Its yearly survey of more than 2,000 people, the Independent Reserve Cryptocurrency Index or IRCI, is now in its third year.
This poll tracks confidence, awareness, adoption, and trust in cryptocurrency. The findings of the 2021 Independent Reserve Cryptocurrency Index released this week indicated that millennial Australians or investors within the 24 to 34-year-old age group, which is 27.6 percent of the survey respondents, said they bought in cryptocurrencies to get rich. 
Meanwhile, Baby Boomers or people aged 65 years old and above remain skeptical of virtual currencies as an investment asset class. The 2021 Independent Reserve Cryptocurrency Index discovered that over a quarter or 28.8 percent of the poll respondents remarked that they own or have owned cryptocurrency.
Furthermore, the survey found that Bitcoin has remained the most popular and well-known virtual currency, ahead of Ethereum. The proportion of female investors dabbling in cryptocurrency investment doubled this 2021, from 10.3 percent to 20 percent. 
The 2021 Independent Reserve Cryptocurrency Index's findings indicated that most of the poll respondents, or 89 percent, have made money or broken even this year, despite the crypto-assets' astounding volatility. 
The latest Australian Taxation Office data demonstrated that over 800,000 individuals transact in cryptocurrency. Adrian Przelozny is Independent Reserve's chief executive officer. 
He pointed out that Australians themselves, including the millennial Australians, had sped ahead, which is a noticeable trend, although Australian government agencies and regulators may have taken a while to wrap their heads around cryptocurrencies and other virtual assets.
Additionally, the Independent Reserve's CEO relayed that, in the past year, they are truly witnessing cryptocurrency as an investment asset class going from the fringe to the mainstream. 
We appreciate learning about the 2021 Independent Reserve Cryptocurrency Index's results. We do not feel surprised to learn that millennial Australians comprise the age segment most trusting of crypto-assets as an ideal investment asset class.
These young people are the digital-savvy ones eager to break away from the conventional investment modes promoted by the older generations, such as Generation X and the Baby Boomer investors. 
Additionally, we understand that since millennial Australians are the youth, these people are generally not financially stable or financially secure yet. Therefore, their financial backgrounds motivate them to try a method that can help them generate money quickly, and they can use these funds to save and invest for their future and their families. 
These millennial Australians believe Bitcoin or cryptocurrency investing is the way to achieve their financial goals. We are glad to learn that cryptocurrencies have gone mainstream in Australia. 
We think this trend will also happen in other countries in the coming months. After all, we believe the future is highly digitalized. Hence, we think that virtual currencies, which are digital money, are an important component of the financial world's future.