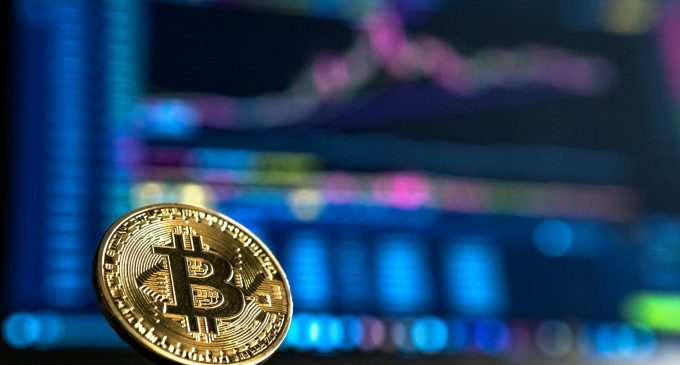 Goldman Sachs Group, Incorporated will officially open its cryptocurrency trading desk by the middle of this month. The banking powerhouse will offer various financial products in this new unit, including Bitcoin futures. Based on the report posted online by markets and business news outlet Bloomberg, Goldman Sachs is restarting the digital currency trading desk amid cryptocurrencies' trading prices skyrocketing over the past several months.
In the past year, Bitcoin's trading price has increased over fivefold. This significant event saw several investors piling in, such as Stanley Druckenmiller, Paul Tudor Jones, and Elon Musk. In the past 24 hours, Bitcoin's trading price has surged almost 10 percent. At the time of writing, it is exactly $49,199.45 based on the information posted online on Coinmarketcap.com.
This welcoming report is, indeed, worth sharing and monitoring. We understand that the jaw-dropping surge in cryptocurrencies' values makes it enticing to engage with these digital assets. Hence, we are pleased to learn about Goldman Sachs's newest move that makes it the latest institutional player to delve into cryptocurrencies.
Later this month, the Wall Street bank's cryptocurrency trading operation will commence dealing Bitcoin futures for clients. The multinational financial services and investment banking firm's unit will trade non-deliverable forwards as well. This kind of financial contract enables investors to speculate on a financial asset's future price. This activity is typical in commodities and foreign exchange markets.
Goldman Sachs's fledgling cryptocurrency trading desk is a component of its Global Markets segment. This division is the investment bank's largest in terms of revenue and assets at the end of 2020. Additionally, the virtual currency trading desk will function as a market-maker. It will sell and purchase securities on Goldman Sachs clients' behalf. Yet, the unit will not actively manage digital currencies itself, as per international media firm Forbes's report.
Similar to elite banking institutions, Goldman Sachs is among those that initially shunned cryptocurrencies. We can remember that in 2018, the influential Wall Street financial company started a similar effort of opening a digital currency trading desk.
However, Goldman Sachs backed away from entering the market due to Bitcoin's crashing that year. In early 2018, Bitcoin's trading prices then plummeted almost 70 percent. We also gathered that Goldman Sachs's team performed a few massive hires. Nonetheless, it then reportedly abandoned its cryptocurrency trading desk agenda before that year's end.
This first quarter of 2021, we surely feel elated with Goldman Sachs's decision to open a cryptocurrency trading desk. It is following the recent footsteps of other massive firms like Tesla, Mastercard, BNY Mellon, and many others. As these other financial firms outline their initiatives and engagement with these digital assets, we can see that cryptocurrencies are now gaining massive credibility. This event is truly auspicious, in our view.
Despite the coronavirus or COVID-19 crisis making the investment climate uncertain, we hope that this development with Goldman Sachs is among the many positive ones this March. We also hope to get more favorable updates regarding cryptocurrency trading as we traverse 2021.