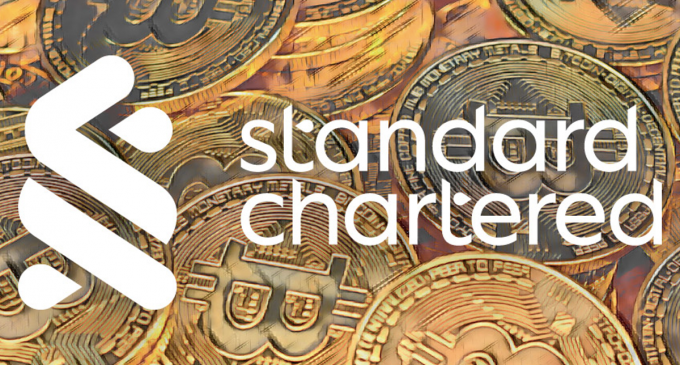 A unit of London-headquartered bank, Standard Chartered, intends to set up a virtual currency exchange and brokerage platform in Europe and the United Kingdom. The British financial services company confirmed on Wednesday, June 2, that it targets institutional and corporate customers.
We feel glad to learn about this new development in the cryptocurrency trading scene involving Standard Chartered. We also feel pleased that the multinational banking firm is joining the cryptocurrency bandwagon, being among the key global entities helping digital currencies reach mainstream status.
Based on the report posted online by British daily national newspaper The Times, Standard Chartered's innovation arm, SC Ventures, is collaborating with BC Technology Group to establish a new cryptocurrency brokerage and exchange platform. BC Technology Group is a Hong Kong-based company that operates licensed digital currency exchange, OSL.
SC Ventures' Alex Manson cited that they have a strong conviction that cryptocurrencies are here to stay. The head of Standard Chartered's business unit added that they believe that digital currencies would get adopted by the institutional market as a highly relevant asset class.
SC Ventures' partner in the joint cryptocurrency trading venture, OSL, was the first-ever cryptocurrency exchange that Hong Kong's Securities and Futures Commission licensed. Standard Chartered's new move is one of the most robust endorsements from a mainstream bank for virtual currencies.
Additionally, the Africa, Asia, and Middle East-focused financial institution remarked that its new cryptocurrency trading platform would link Europe-based institutional traders with counterparties trading Ethereum, Bitcoin, and other digital currencies.
According to the update posted online by international news outlet Reuters, Standard Chartered's new initiative contrasts with its rival, HSBC, the second-largest bank in Europe. Last month, the latter's chief executive officer revealed that the British financial services holding company and multinational investment bank does not have plans to launch a trading desk for virtual currencies.
We find Standard Chartered's decision to get on the cryptocurrency bandwagon as wise and relevant. After all, cryptocurrencies are hot topics today and rising in the financial markets scene, regardless of their volatile natures.
We understand that international banks have been juggling their customers' interest in cryptocurrencies, with worries about these digital coins' risks. But we believe that cryptocurrencies will prevail in the long run despite the controversies.
We want to laud Standard Chartered for its intent to establish a digital currency trading venture. We believe that this latest initiative of the FTSE 100 banking group that concentrates on the emerging markets is an indicator that cryptocurrencies like Ethereum and Bitcoin will inevitably continue to move into the mainstream regardless of critics and trading price volatilities' inevitable presence.