Introduction
The website btc.com has a bitcoin wallet that has been created by the well-known company Bitmain. It has pioneered the popular series of Antminer mining rigs and had contributed to the development of many other bitcoin-related products. In the case of the btc.com bitcoin wallet, they have managed to combine security with simplicity when it comes to the user interface. The e-wallet is available online but also for android and iOS, making it compatible with any device that you have.

BTC.com aims to be a simple and secure way to buy, store, and use Bitcoin. Committed to being the safest and most user-friendly digital wallet, it could be perfect for beginners and advanced users alike. Secure by design, the wallet allows users to be in full control of their funds and access their wallet on any device, anytime. Also, the wallet has a dynamic transaction fee policy, which means you will pay the optimal transaction fee for the fastest transaction confirmation times at the best price. Is BTC.com the best Bitcoin wallet? Let's examine in-depth more of the features it provides.
Wallet Description
The btc.com e-wallet lets you buy, send, and receive Bitcoin and Bitcoin Cash for a very small fee. Bitcoin is a cryptocurrency empowering people to send and receive payment without trust or permission from any third party. That's the main reason why BTC.com never has access to your Bitcoin or Bitcoin Cash, staying true to Bitcoin's core values, and giving you the security, privacy, and power to own your wealth.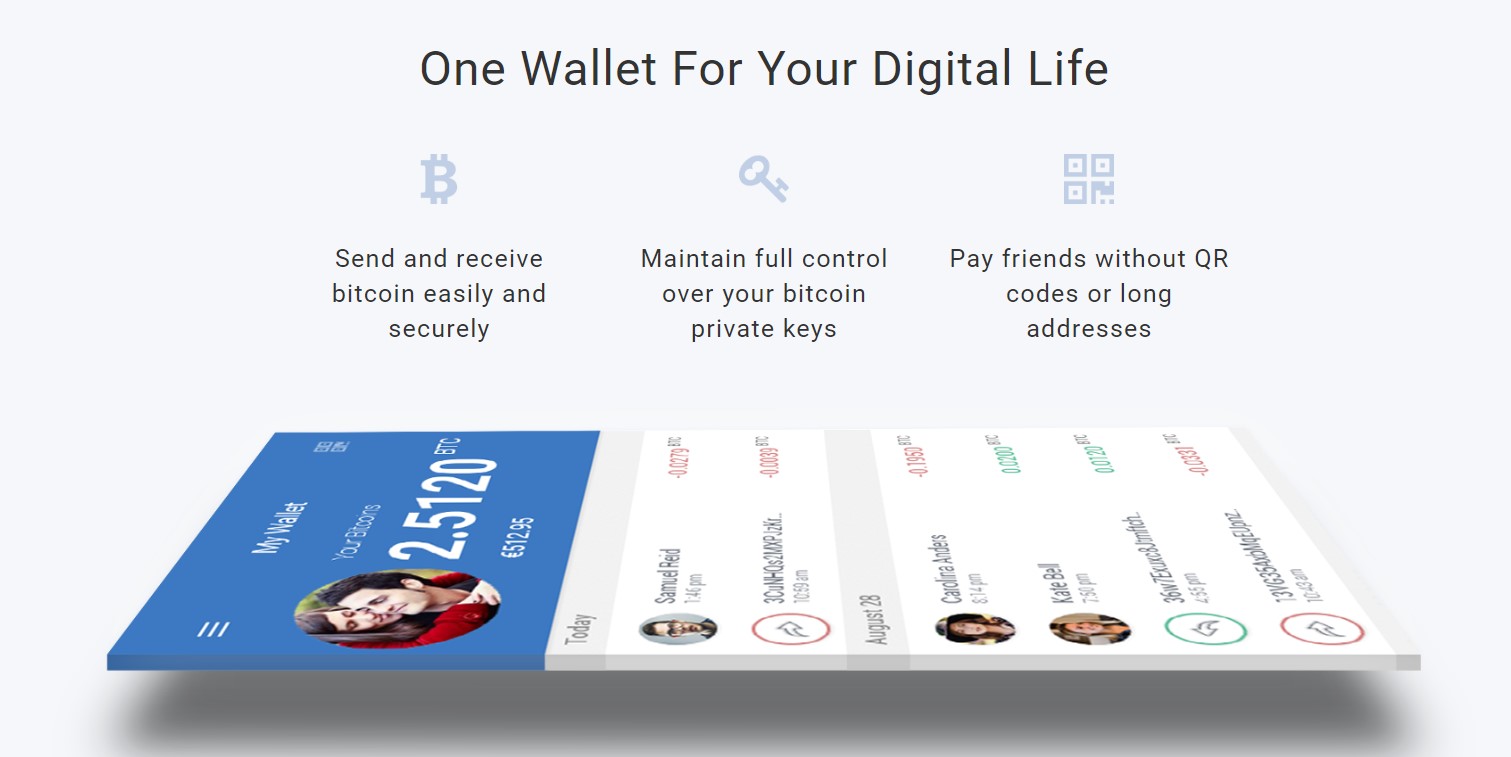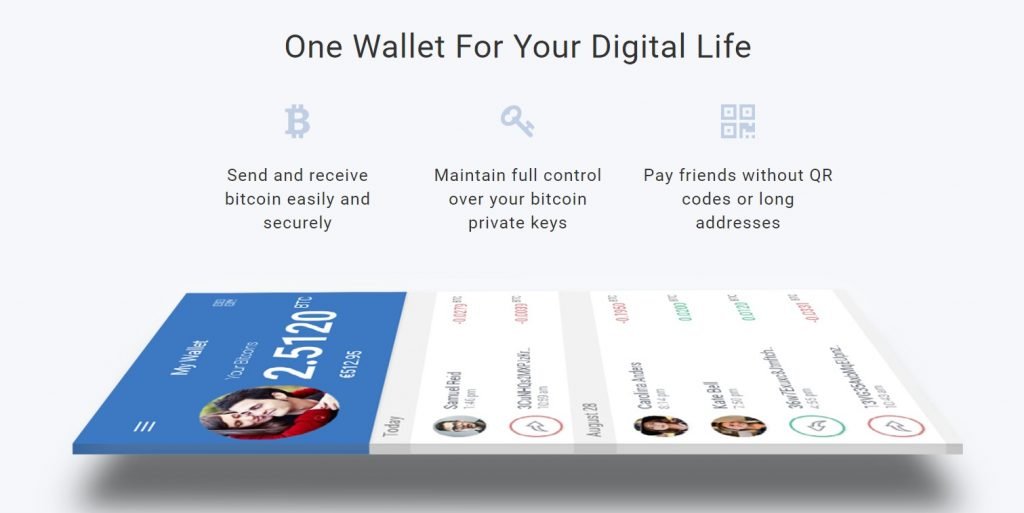 It's important to note the user interface is very friendly. On the left top, you can select the digital currency you want to use (Bitcoin or Bitcoin cash), then you have a "My wallet section" where you can see the history of all your transactions. Send, Receive, and Buy Bitcoin are used to make transactions. Not very complicated stuff and anyone can handle this kind of wallet.
With this wallet, users can send or receive Bitcoin using QR codes. There's also the possibility to send BTC to your phone contacts directly, without asking for their Bitcoin address. Many customization features available for the wallet, including adding a profile picture, choosing from more than 10 main languages (Spanish, Dutch, Russian, German, and others), as well as more than 25 different currencies (USD, EUR CNY, PEN, MXN, INR, etc.). Lastly, the BTC.com wallet is open source and you can view the code on GitHub.
Wallet Features
The main BTC.com features are the following:
It supports bitcoin cash since August 2017 – after the bitcoin blockchain had split into two, btc.com e-wallet continued to support bitcoin transactions but also added the bitcoin cash very quickly.
Increased privacy – btc.com does not have access to private keys, unlike the third-party wallets, and they ensure you have full control over your funds.
Send funds directly to your contacts – with btc.com mobile app you can send bitcoin directly to persons from your contact list.
100% control over your private keys.
Dynamic transaction fees – pay an optimal transaction fee for the fastest transaction confirmation times at the best price.
Accelerated transactions – push your priority transactions directly to the BTC.com mining pool for super fast confirmation time.
The ability to buy Bitcoin directly from the wallet.
Transaction history with full transaction details.
Android and iOS apps for users wanting to have access directly on their mobile devices.
Security
BTC.com claims to be secure and private, thanks to a series of features. Firstly, we must mention the 2-of-3 multi-signature wallet. Then there's the master seed backup (one that keeps your Bitcoin safe forever). It's good to see the BTC.com wallet has 2-factor-authentication methods both the desktop and mobile versions.


With this wallet, users can create unlimited BTC addresses and can view detailed transaction history. It is also possible to maintain full control over the BTC private keys, considering BTC.com never has access to your Bitcoin or Bitcoin Cash.
Pros and Cons
Reliable BTC and BCH wallet developed by Bitman, a leading cryptocurrency company.
Multiple features enabling cryptocurrency transfers without difficulties.
Security features and decentralized approach to ensure a great level of security.
Limited cryptocurrency support, with only two tokens supported.
Few details shared on the official website.
Usual vulnerabilities associated with a hot wallet.
Summary
As a whole, the btc.com e-wallet can be a reliable tool for those people interested just in bitcoin or bitcoin cash. The floating fees are one of their great features and also, the ability to send money directly to contacts from your mobile phone. Although the company was first focused on customers in the US and Netherlands, it seems to have expanded its support over the past few years. Several security features are standing out and making BTC.com still a trusted e-wallet for BTC and BCH.