Introduction
Designed specifically to protect your assets from hackers and thieves, KeepKey is a hardware wallet that aims to secure digital currencies like bitcoin, ethereum, litecoin, dogecoin, dash, and namecoin. One of the most important features it has is 100% open-source firmware and also, anyone can buy the product very easily directly from Amazon. KeepKey is widely regarded as one of the most reliable hardware devices in the market.

ShapeShift is the company behind KeepKey and claims to be a revolutionary part of the cryptocurrency ecosystem. The platform gives users the power to quickly swap between assets in a seamless, safe, and a secure environment. The ShapeShift web and API platform was created in August 2014 to provide instant Bitcoin and altcoin conversion with the maximum level of customer protection. Until now, the offer had been constantly improved and includes multiple features.
Hardware wallet
Keepkey.com has a single product at its clients' disposal. The specs of the device are quite good. The product has an anodized aluminum case and a polycarbonate front. The technical information is as follows: USB HID, micro-USB connector, an ARM Cortex –M3, TRNG which is a hardware-based random number generator) and the screen is an OLED with 256×64 resolution and a diagonal of 3.12 inches. The dimensions of the product are the following – Width: 93.5 mm, Height: 38.0 mm, Depth: 12.2 mm.
KeepKey is a hardware solution that can be used to generate a bitcoin private key using its hardware-based random number generator. Combined with the randomness provided by your computer, you will be able to make digital currency transactions safely. It is also compatible with android or iOS devices, so you can manage your wallet directly from your mobile phone or tablet.
This hardware wallet will help you protect cryptocurrencies, store private keys offline, and safeguard assets from hackers. With its large display, users have the clarity to every digital asset sent and received on the device. Each transaction must be manually approved using the confirmation button, giving control and visibility. Users in the United States can purchase a KeepKey hardware wallet with $10 and benefit from free shipping, while on Amazon it is available for $14.43.
To facilitate cryptocurrency exchange, the ShapeShift platform is another solution that can be used in combination with the KeepKey hardware wallet. The company had been gradually expanded its services and now provides access to a well-optimized cryptocurrency ecosystem.
Main features
Stress-free security – generate and manage private keys offline in cold storage, guarded against computer vulnerabilities and viruses, while utilizing the wallet software for transactions.
Backup and recovery – each KeepKey device generates a 12-word recovery sentence during initialization that can be used to retrieve your private keys, in case the wallet is lost or broken.
Simple and sleek display – KeepKey has a large display, giving clarity to every digital asset sent or received on the device. Users must manually approve each transaction using the confirmation button, giving you full control over their cryptocurrencies.
Effortless exchange – users can exchange dozens of cryptocurrencies thanks to the ShapeShift integration.
Multiple cryptocurrency support – KeepKey has support for many different cryptocurrencies, including Bitcoin, Ether, Litecoin, XRP, Dash, and many altcoins.
PIN protection – to prevent unauthorized use
Customizable transaction speeds
Limitless wallet addresses on one device


Security
KeepKey claims to be the "next frontier of crypto security" thanks to its ability to protect cryptocurrencies, store private keys offline, and safeguard assets from hackers. The main takeaway about this hardware wallet is that it generates and manages private keys completely offline in cold storage, keeping crypto safe from computer vulnerabilities. At the same time, users have access to a software wallet for safe transactions.
To enhance security, KeepKey has PIN protection against unauthorized use, additional 12-word passphrase protection, customizable transaction speed, and limitless wallet addresses on one device.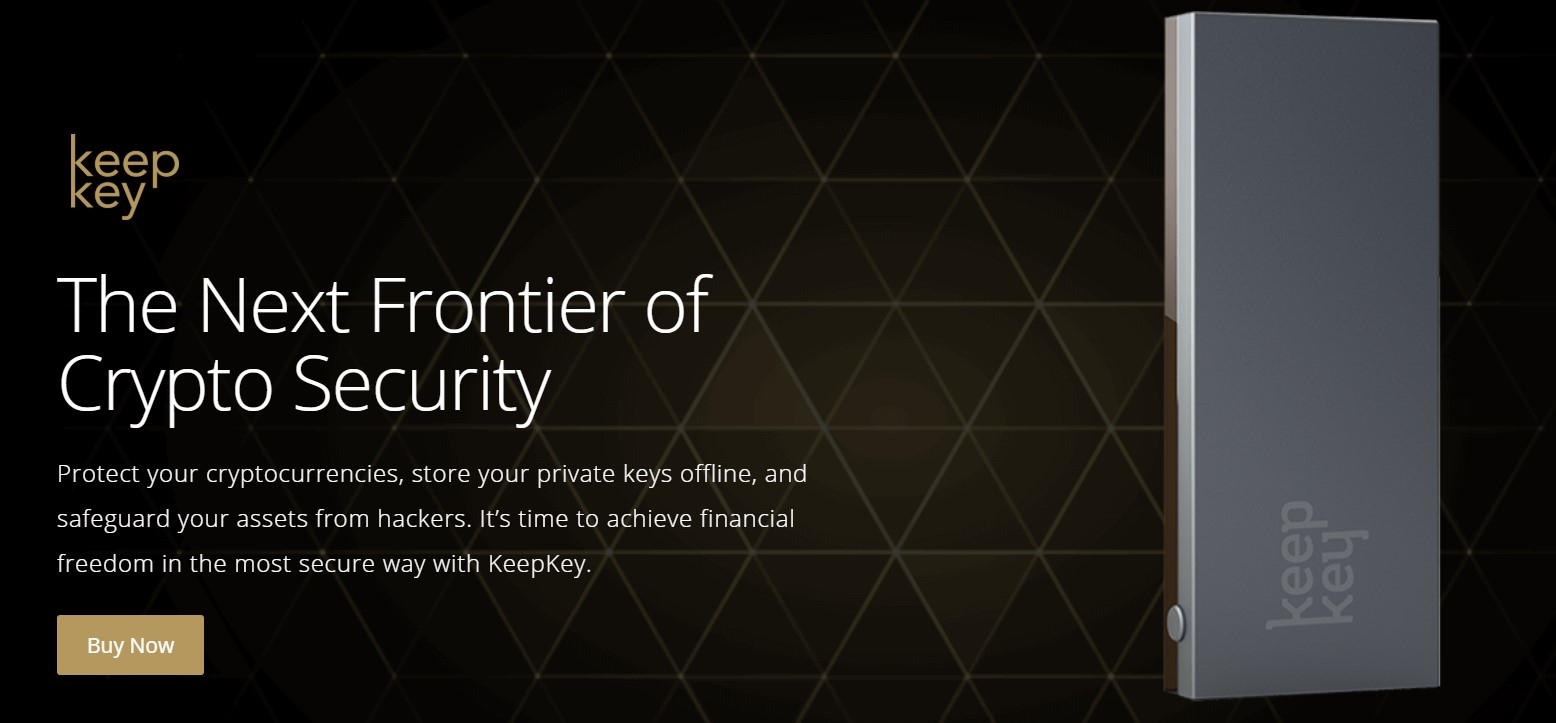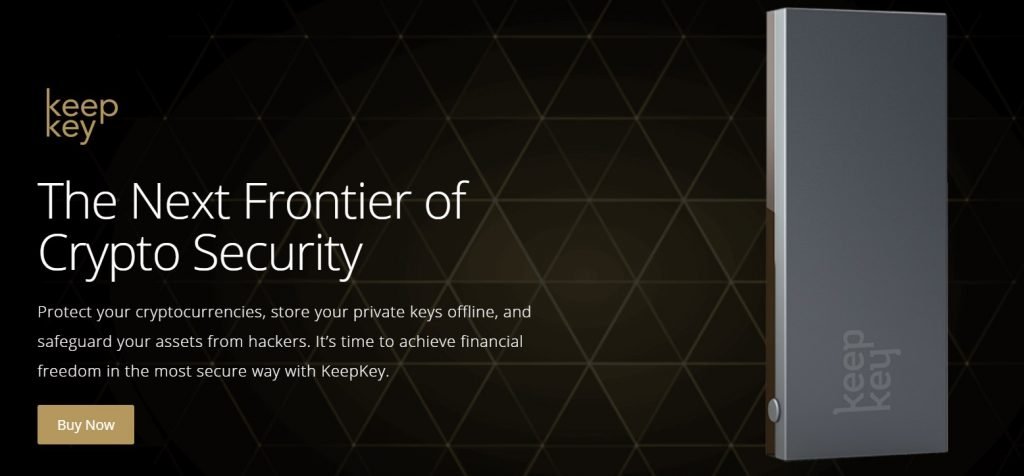 Pros and Cons
One of the most affordable and cheapest hardware wallets in the market
Support for multiple popular cryptocurrencies and altcoins
Large display for better visibility
As compared to other solutions, KeepKey supports fewer cryptocurrencies
Only one hardware wallet solution, without customizations
No wireless communication
Summary
Based on the reviews we've found on their website and amazon.com, KeepKey is a hardware wallet that can truly help you to secure your digital currency transactions. It is affordable for any individual due to its low price and does the hard task of keeping crypto secure offline. For those that want a simple and cheap hardware wallet, KeepKey is one of the best choices. However, due to the low price, people must understand there are limitations in terms of features. Still, this wallet does its job and manages to ensure that tokens can be stored without vulnerabilities.