Gemini Crypto Exchange Overview
Gemini is a cryptocurrency exchange based in New York, founded in 2015 by the Winklevoss twins. Even the name itself – Gemini- refers to the zodiac sign picturing a pair of twins. Tyler and Cameron became famous back in 2004 when they sued Mark Zuckerberg for stealing their social platform idea. They managed to get $65 million in damages. A few years later, in 2011, the brothers had invested $11 million in Bitcoin, an investment now worth very close to $1 billion.
Although the Gemini exchange appeared recently and it does not have a long track record in the market, it quickly became one of the most reliable exchange platforms in the market. Currently, it is placed on the 34th spot in the coinmarketcap.com ranking by daily volume. A nice achievement, considering that the exchange has support for only 6 cryptocurrency pairs.
Another achievement worth to mention is that Gemini became the first licensed Ether exchange in the world in 2016.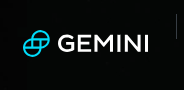 Main Features
Coin types: BTC/USD, ETH/USD, ETH/BTC, ZEC/BTC, ZEC/USD, ZEC/ETH
Available payment methods: wire transfer, Bitcoin, and Ethereum
Fees structure: trading fees between 0.0%-1.0%
Verification process: after providing personal details and bank account details, each customer needs to provide an identification document and a proof of address.
Geographical restrictions: the exchange operates in the US, Canada, Hong Kong, Singapore, South Korea, and the United Kingdom.
Pros
The exchange provides good liquidity for the supported cryptocurrency, despite being launched less than three years ago, showing that the company managed to gain the trust of customers quickly.
Variable fees, which is an advantage for those wanting to trade higher volumes.
One of the most trustful exchange, having been licensed as an Ether exchange in 2016.
Cons
The exchange only operates in 6 countries, leaving all the others unable to trade with Gemini.
A limited number of supported cryptocurrency pairs.
Due to compliance with regulation, the verification process requires a lot of information.
Gemini Review Summary
Overall, Gemini is a trustful cryptocurrency exchange, being the first licensed Ether exchange in the world. Despite the support for just 6 cryptocurrency pairs, Gemini manages to be among the top exchanges by daily volumes, a fact that shows there's interest from people to use its services.