Introduction
BitBox02 is a hardware wallet developed by Shift Crypto AG, a privately held company in Zurich, Switzerland. Its international team of specialists across engineering, cryptosecurity, and Bitcoin core development had built the BitBox products and provide consulting services. The BitBox02 is the second generation hardware wallet, that equips individuals to easily store, protect, and transact with cryptocurrencies.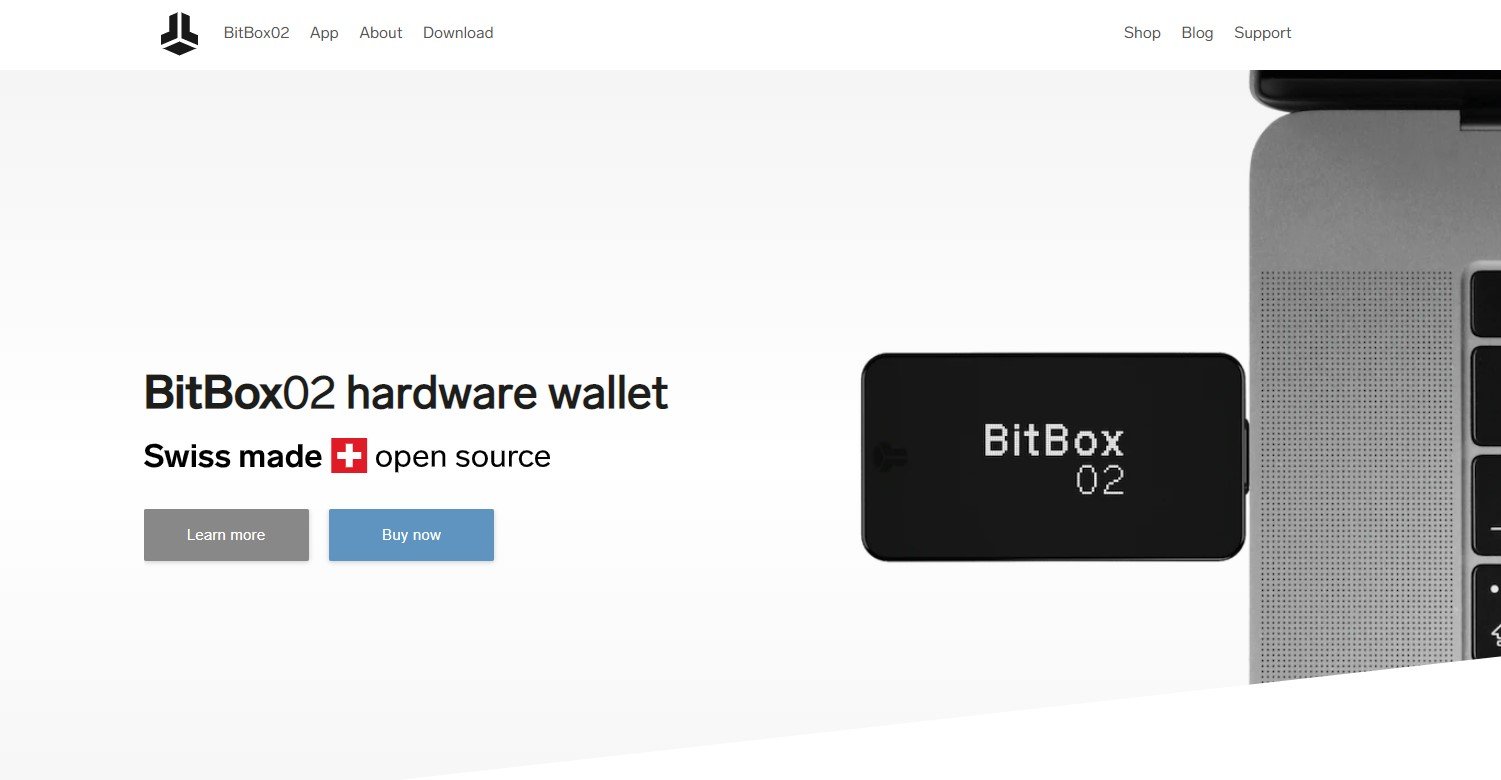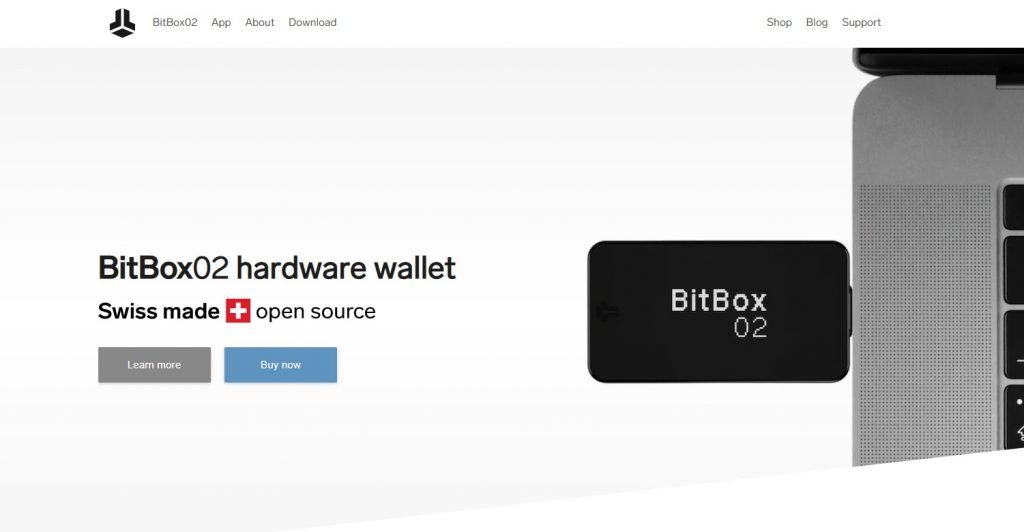 Using the BitBoxApp, users are provided with an all-in-one solution to securely manage their digital assets. This Swiss hardware wallet is very reliable and affordable, according to the latest pricing, and comes with several improvements, as compared to the first generation BitBox. Curious to see what are some of its most important features? Read our full BitBox02 review.
Hardware Wallet
With BitBox02 you can protect your digital assets with the latest Swiss-made hardware wallet. It comes in two versions:
BitBox02 multi-edition – you can use BitBox02 s a second-factor authentication key for your favorite online accounts. This hardware wallet solution supports top tier coins under active development. You can store Bitcoin, Ether, Litecoin, and ERC20 tokens. The support is expected to be gradually extended in the future.
BitBox02 Bitcoin-only edition – this solution has a limited firmware and only supports Bitcoin. Less code means less attack surface which further improves your security when only storing Bitcoin private keys.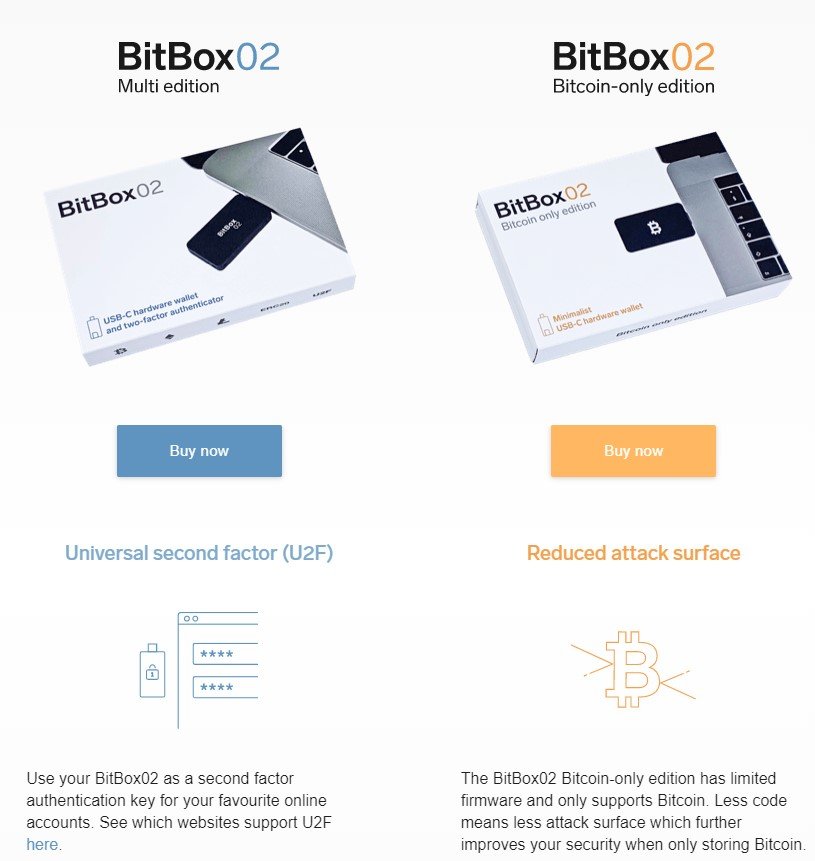 Both wallets are available for 99 euros at the time of writing. For those wanting the first edition of the BitBox hardware wallet, it is still for sale on Amazon for approximately $27. For additional money, the second version comes with more features, as seen in the next paragraph.
Main Features
The BitBox02 wallet comes with a series of features that make cryptocurrency safety a top priority:
Simple usage – navigating the wallet is made easy using 3 simple gestures. You can use tap, slide, and hold for password entry and navigating when making a transaction. The unique hold gesture ensures you won't make any accidental transactions.
Backup and restore – for peace of mind, backups are made to a microSD card instantly and can be managed from the BitBoxApp.
Easy plug in – the USB-C plugs directly into your computer and comes with an optional USB-C to USB-A adaptor, with cable included in the box.
OLED display – verify on the wallet's screen the transaction pending, including all transaction details before signing.
Chip security – BitBox has a secure and strong chip used for seed protection, brute-force prevention, and device password hardening.
Two wallets – customers can choose between BitBox02 multi-edition and BitBox02 Bitcoin-only edition, depending on their current needs and what type of cryptocurrencies they want to focus on.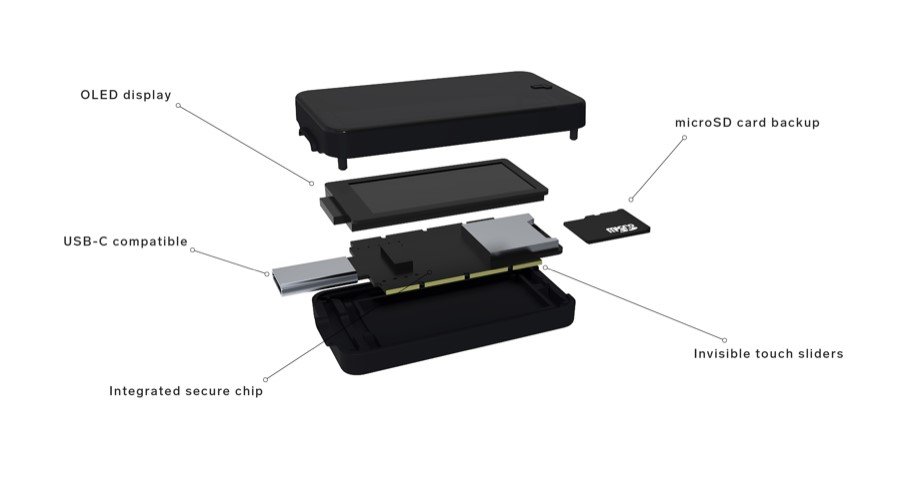 Security
Among the most important BitBox02 security features, on-device security is the first on our list, because you can securely verify transactions, receive addresses, and other data on the built-in screen by using gesture confirmation (tap, slide, and hold). You can enter your password directly on the device instead of the BitBoxApp.
Secondly, the BitBox02 accepts only firmware signed by Shift Crypto. The bootloader prevents firmware downgrades and installing firmware for a different edition of the BitBox02. It can also display the hash of the firmware before running it for binary transparency.
What we must note about the BitBox02 firmware is its open-source nature. All users can verify what they are installing and also benefit from the bug bounty program, which encourages independent review of the firmware and responsible disclosure of findings.
The encrypted seed is stored on the microcontroller and is protected by a secure chip and the device password. The BitBox02 hardware wallet is using multiple sources of entropy to generate the seed. Each device is attested during the factory setup and at the same time, the BitBoxApp checks the authenticity of your device. The USB communication between the app and the device is encrypted in order to protect against malicious USB cables and software stacks.
Pros and Cons
Hardware wallet developed by a reputable Swiss-based company.
Multiple security features to protect private keys.
OLED display and gesture control to operate the wallet easily.
Limited coverage for altcoins, aside from ERC-20 tokens.
Shift Crypto only ships to Switzerland and Liechtenstein. Other regions rely on resellers.
Summary
The hardware wallet solution designed by Shift Crypto is one to consider due to its minimalist structure as well as the wide range of features built-in. The wallet comes with an OLED display and is control with gestures, something we did not see yet with other hardware wallets. Open-source firmware, multiple security layers, and encrypted seed are just a few of the ways the wallet ensures security for your private keys. The only inconvenience might be represented by the limited coverage for cryptocurrencies, aside from Bitcoin, Ether, Litecoin, and ERC-20 tokens. However, Shift Crypto is committed to adding support for new tokens.