Introduction
Founded in 2013 by the current CEO Mike Belshe, BitGo was the pioneer of the multi-signature hot wallet for cryptocurrencies. Focused exclusively on serving institutional clients, the company had found out in 2017 there's a need for more than wallet services. That's why at the time of writing, the company provides a wide array of solutions and services. Asset managers, exchanges, liquidity providers, as well as prime trading, custody, clearing $ settlement, private blockchains, and many others.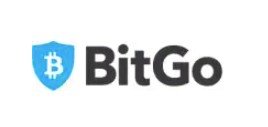 However, since we're interested only in the wallet solution, that would be the main focus of our review. BitGo is a company focused on working with clients, partners, and regulators to deliver innovative security, custody, and liquidity solutions. Let's see some of the features provided by the BitGo wallet.
Wallet Description
The good news about BitGo is that it enables businesses to integrate digital assets into their investment portfolios securely and at scale. Each month, the BitGo platform processes more than $15 billion in transactions. With the wallet solution provided by the company, clients benefit from multi-signature security, multi-user policy control, and the most advanced security configurations that conform to the most rigorous industry standards.
This hot wallet is designed for asset managers, liquidity providers, payment processors, lenders, and other businesses needing to manage digital assets securely. The access is ensured via a web interface or API, the only one in the market providing access to more than 200 coins and tokens. This list includes Bitcoin, Ethereum, XRP, Bitcoin Cash, Litecoin, Dash, ZCash, Bitcoin Gold, and a variety of ERC-20 compliant tokens.
What's important to highlight about the BitGo wallet is that it represents a multi-signature, multi-currency capable solution with a single integration API. Protection against security failures is ensured via a 3-key management signature (customer key, BitGo key, and Backup or emergency key).


Additionally, the wallet has organization rules, being able to be configured to limit employee access on a need-to-know basis. Organizational roles such as administrator, spender, or viewer can be defined, allowing companies to set rights, based on each employee's responsibilities.
BitGo Wallet Features
BitGo is a wallet solution designed for institutional clients, and as a result, it comes with enhanced features as compared to other wallets reviewed on our website. Among them we must mention:
Multi-signature security;
Multi-user policy;
Designed for asset managers, liquidity providers, payment processors, lenders, and businesses managing digital assets;
Multi-currency wallet, with support for 200+ cryptocurrencies like Bitcoin, Ethereum, XRP, Dash, Litecoin, Stellar, and many ERC-20 tokens.
Single integration API – all the wallet features are available via a web interface.
Wallet organizational roles – to limit employee access on a need-to-know basis.
Security
As a wallet solution for corporate clients, BitGo wanted to have the best security features built-in it. That's why clients can protect their wallets against any single point of failure with multi-signature, 3-key management. A customer key can be generated and stored by a customer and it can be used to initiate all interactions. The BitGo key is generated and stored by BitGo to co-sign all transactions after policy controls have been met. The Backup key (or emergency key) is generated offline and stored offline by the customer, being used for disaster recovery.


To further enhance security, an administrator can create wallet policies that limit the ability to transfer digital currency into or out of a wallet. These policies are as follows:
Transaction limit – it restricts the number of digital assets that can go out in a transaction;
Velocity limit – it defines a maximum number of tokens that can go out during a specified period;
Multiple approvers – requires administrators to approve transactions before the BitGo signing;
Final approver – gives final approval to transactions approved by the administrator;
Whitelist – limits the transfer of digital assets only to a list of approved addresses.
Pros and Cons
Multi-signature wallet, with enhanced security features;
Support for 200+ cryptocurrencies, including Bitcoin, Ethereum, Litecoin, XRP, and ERC-20 tokens;
A reputable provider with many years of experience in the crypto world.
No wallet solution for retail customers;
No information about any mobile app;
Access to the wallet via a web browser interface.
Summary
Since 2013, when the BitGo CEO realized the need for better Bitcoin storage solutions, the company had been constantly upgrading its services and now it provides a complete set of options for companies heavily involved in the cryptocurrency industry. The wallet solution is the perfect fit for institutional customers, providing enhanced security features, wallet organization roles, and wallet policies. It is one of the most reliable wallet alternatives for corporates. However, the main downside is that retail customers can't enjoy the benefits of the BitGo wallet. We hope the company will do something in this direction in the not-too-distant future.