Introduction
Founded in June 2012, Coinbase is a digital currency wallet and platform where merchants and consumers can transact with new digital currencies such as Bitcoin, Ether, Litecoin, and many other ERC-20 tokens. Based in San Francisco, California, it is currently one of the most reputable brands in the cryptocurrency industry, having served more than 30 million users and more than $150 billion in traded volume. It had also raised more than $200 million from world-leading investors like ICE, NYSE, Andreessen Horowitz, Ribbit Capital, and many others.

At the time of writing, the Coinbase services are available in 32 countries and include an exchange platform, wallet, custody, ventures, commerce solutions, etc. Additionally, Coinbase offers a Visa debit card, which users can link to their crypto account balances. It provides access to spend digital assets as Coinbase is converting crypto to fiat instantly to complete a purchase in a store or online. Right now, the Coinbase card is only available for UK users, but support for other European countries is pending. Let's see what are some of the top Coinbase wallet features, because that will be our main focus today.
Wallet Description
The Coinbase wallet had been improving decently over the years, now providing support for a relatively high number of tokens. Bitcoin, Ether, Litecoin, Bitcoin Cash, or Ethereum Classic are among the tokens supported. Additionally, clients can store ZRX, BAT, USDC, ZEC, LINK, XRP, REP, XLM, DAI, or EOS. Some countries are allowed to transact with fiat currencies. Coinbase has support for over 50 fiat currencies, the list including USD, CAD, AUD, EUR, or CNY.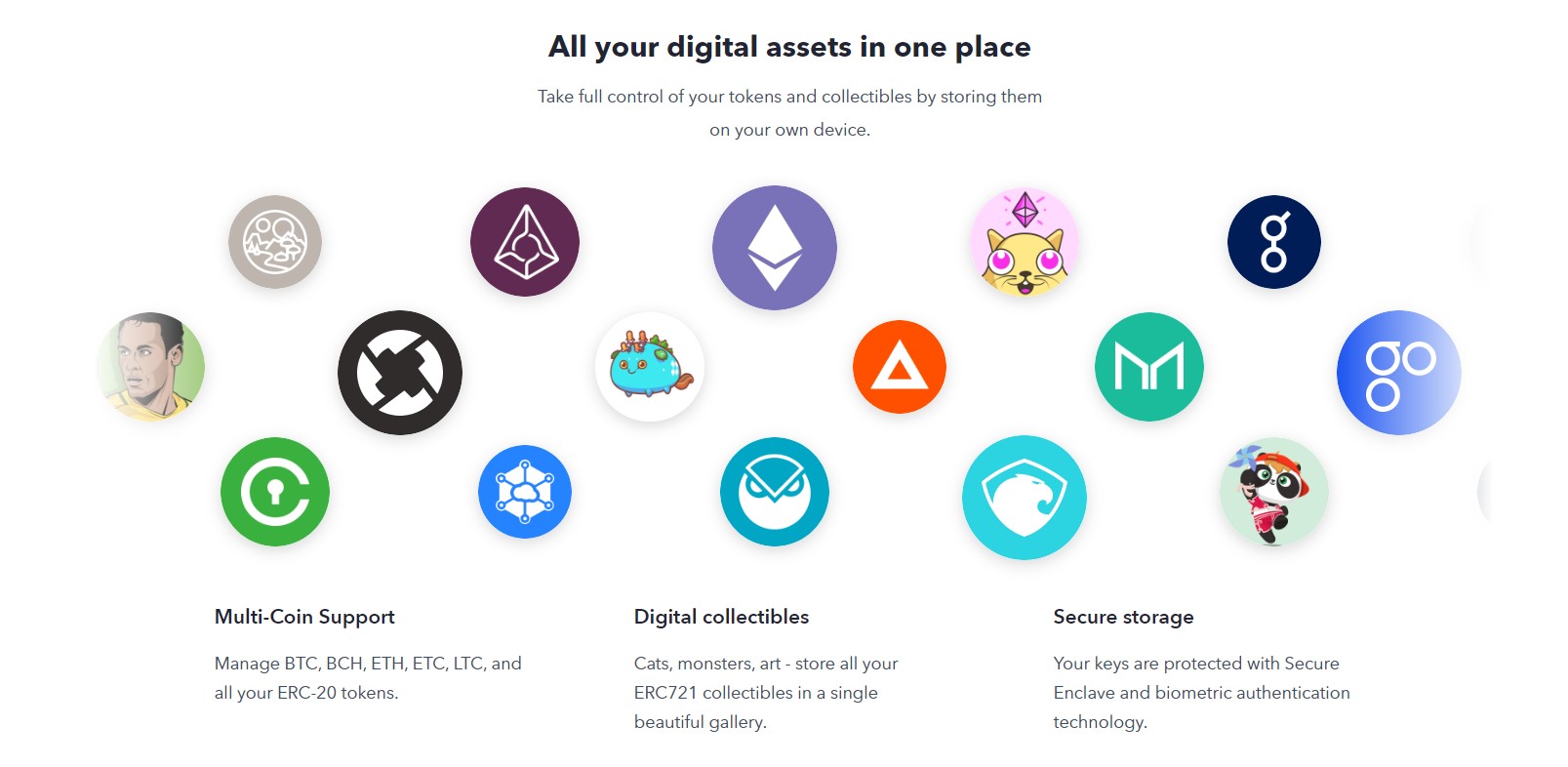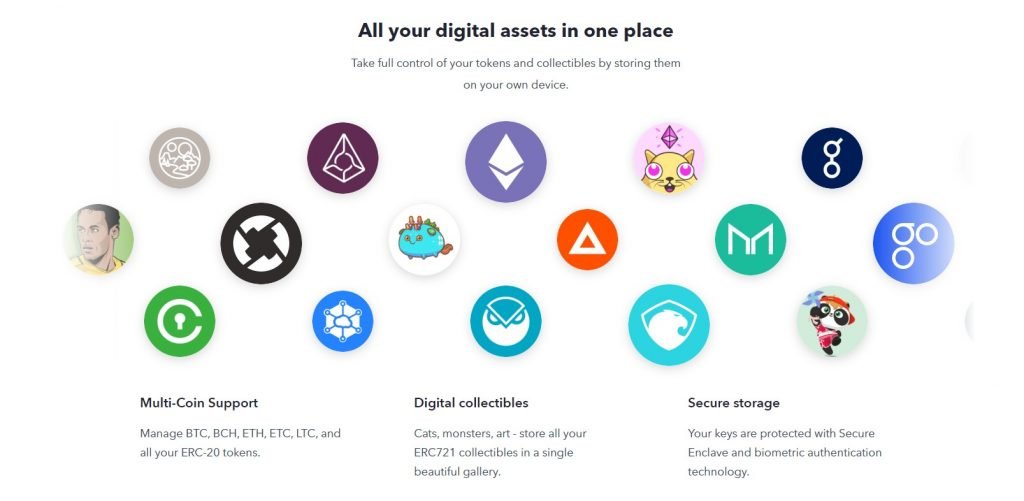 As with any other wallets, there are fees involved. The good news, though, is that the company does not charge anything for transactions between Coinbase wallets (network fees apply for transactions involving wallets from other providers). If you want to trade on the Coinbase platform, fees can be flat or variable. In terms of the variable fee, it will be dependent on your payment method, location, and the order mode (standard or instant), ranging from 1.49% to 3.99%.
Other fees to take into account are as follows:
International POS purchase transaction fee: 3% of the transaction value
Chargeback processing fee: £20
Intra-EEA POS transaction fee: 0.20%.
There is no charge for using the wallet. It is also available for download on the Google Play Store of the Apple App Store. Starting to use the wallet is very easy, as Coinbase designed a simple to use interface. It is possible to log in to the wallet via the official website.
Wallet Features
As with any other wallet, Coinbase is trying to attract more customers by offering enhanced functionalities. Among the most important features, some of the most important are as follows:
Multi-coin support: Coinbase wallet users can store Bitcoin, Ether, Ethereum Classic, Litecoin, and all ERC-20 tokens.
Secure storage: with the Coinbase wallet, your keys are protected with secure enclave and biometric authentication technology.
The universe of decentralized apps: explore the universe of decentralized exchanges, jobs, collectibles, and the open financial system.
Send and receive crypto easily.
Pay friends with no addresses needed.
KYC rules in play, requiring customers to provide personal details.
Flexible fee structure, depending on countries, payment methods, and order mode.
Coverage for 32 countries all around the world.
Regulatory compliant wallet provider.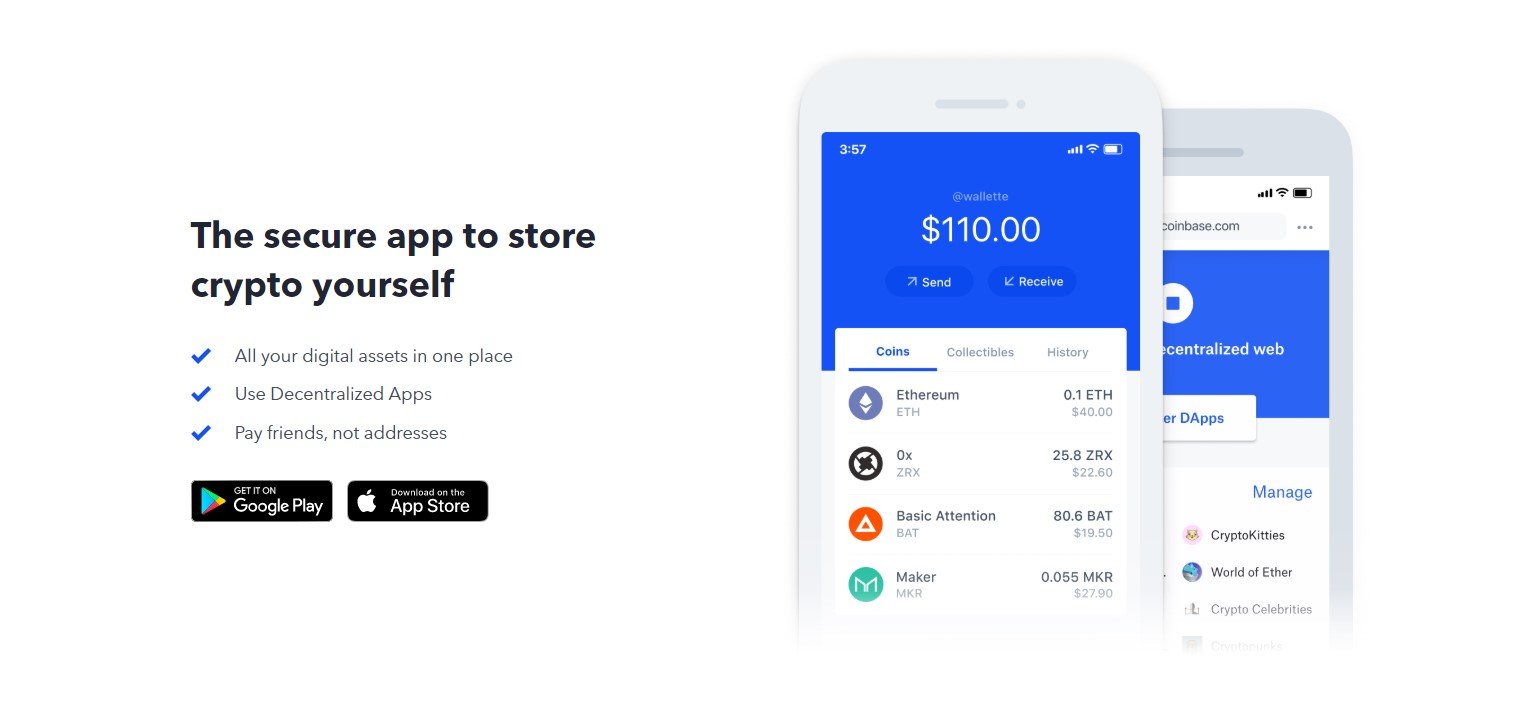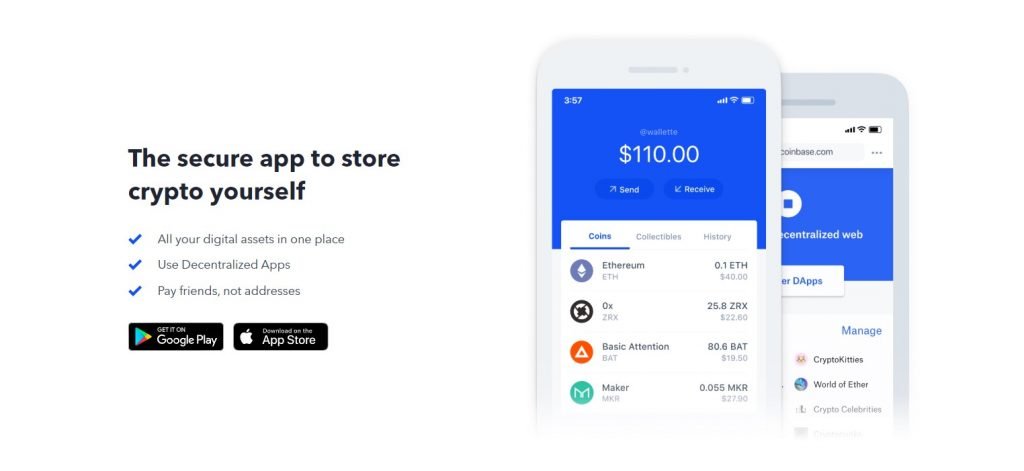 Security
With regards to wallet security, the good news about Coinbase is that there's no hacking history behind it. To ensure security, the wallet follows some of the best practices in the payment industry. Running web traffic over https and encrypted SSL are some of them. Additionally, sensitive user data is split with redundancy and encrypted with AES-256 before backing up in FIPS-140 USB drives. Coinbase stores these drives in deposit boxes or vaults in different locations.
The Coinbase wallet is securing user keys with Secure Enclave Technology. Additionally, it provides options to enhance security with 2FA methods. Users can choose between SMS authentication, Google Authenticator, four-digit security pin unlock for the mobile app, as well as biometric authentication.
Pros and Cons
A wide variety of cryptocurrencies supported, including all ERC-20 tokens.
Multiple 2FA methods, enabling customers to increase wallet security.
A regulated and reputable company operating for users in 32 different countries.
Due to enhanced security and regulation, Coinbase accounts are monitored.
Slow customer support service, according to some reviews.
Delays might be encountered for both deposits and withdrawals.
Summary
The Coinbase wallet has definitely a lot of good features that can facilitate the exchange of bitcoin, ethereum, Litecoin, as well as plenty of other ERC-20 tokens. Coinbase is a company that gained respect over the course of the years, which also adds to its reliability. A popular exchange and e-wallet, based in San Francisco, the United States that will continue to improve its services.