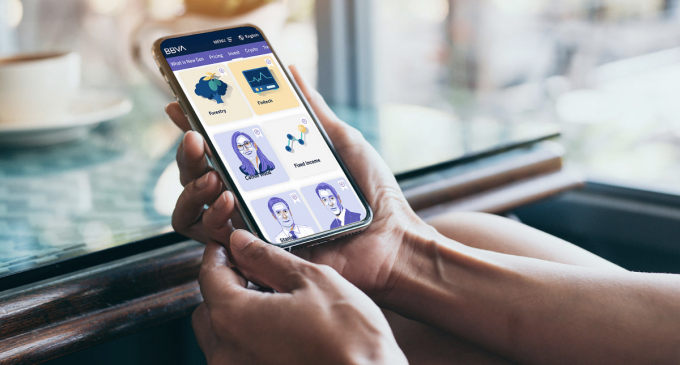 BBVA Switzerland introduced the New Gen account last week. This new offering is the private banking service provider's new online investment account for cryptocurrencies and stocks.
We find this cryptocurrency-related news relevant and interesting. We think it demonstrates that more financial institutions today are realizing the rise of cryptocurrencies.
Therefore, they find it reasonable to integrate these virtual assets into their services and products. According to the news posted online by Ledger Insights, an online source of international news and features about enterprise blockchain and business, BBVA Switzerland's New Gen offering is a digital investment account.
Although the Swiss subsidiary of Spain's banking giant Banco Bilbao Vizcaya Argentaria (BBVA) caters to high-net-worth individuals, the New Gen account features a relatively low threshold. It requires the Euro or Swiss Franc equivalent of a US$10,000-deposit.
Plus, it does not have a particular net worth requirement and lowers the entry barriers even further. The New Gen account is available to investors in several markets in South America and across the European Union, per the update posted online by Bitcoin News.
At the time of writing, BBVA Switzerland's new banking product is not yet available to investors based in the United States. Regarding its motivation in launching the New Gen account, BBVA Switzerland is reportedly attempting to enable its customers to hold cash, stocks, and cryptocurrency through one account, similar to Fidelity in the United States.
The bank is also borrowing from eToro's playbook. The Israeli multi-asset brokerage and social trading company began a social investing platform where investors could follow others' stock picks. The New Gen account is similar as it permits clients to copy famous investors' investment portfolios, including those of Warren Buffet and Cathie Wood.
It also allows investors to select from investment themes like climate change. BBVA Switzerland introduced the New Gen account for its private banking clients in June, initially with Bitcoin, following its announcement of plans to offer crypto-assets to investors at the end of 2020.
We find BBVA Switzerland's New Gen account favorable for cryptocurrency investors, both seasoned and new. After all, we realized that it is more accessible, especially to non-accredited investors, unlike other banking institutions' offerings.
We gathered that most banks that have entered the cryptocurrency space tend to cater to accredited investors, institutional investors, and high-net-worth individuals only. Additionally, most of these large financial institutions restrict client access and do not permit admittance to everyday investors.
Finally, most banking firms that offer cryptocurrency investment accounts restrict their offerings to Bitcoin. With these limitations that other financial companies impose, we think BBVA Switzerland's New Gen account is a breath of fresh air.
We find it a favorable solution to investors seeking cryptocurrency investment options with fewer entry barriers, lower deposit requirements, and more crypto-asset choices. Therefore, we believe BBVA Switzerland can gain more cryptocurrency investment-oriented clients sooner through its New Gen account, which we think is accommodating to diverse customers.