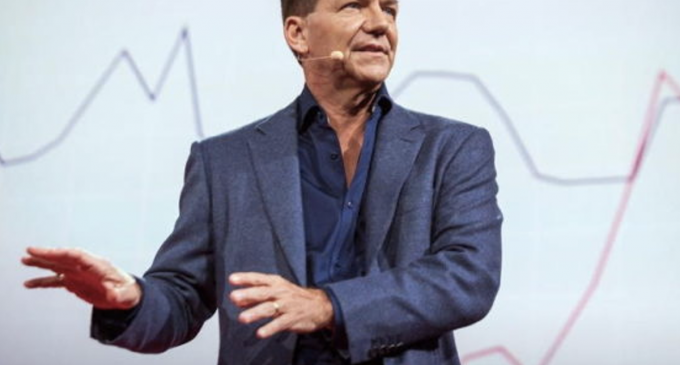 Paul Tudor Jones II's latest statement on Bitcoin propelled the flagship cryptocurrency's trading price back to the US$40,000-threshold. The American billionaire shared insights about his investment portfolio, affirming that it consists of Bitcoin.
We find Mr. Jones's comments yesterday as truly encouraging. On Monday morning, June 14, Bitcoin was trading at roughly US$38,000.
However, with the news about Mr. Jones expressing his supportive sentiments about Bitcoin released later in the day, we are pleased to note that the hedge fund manager's words positively impact the digital asset. Jones shared his preferences for his investment portfolio.
The billionaire hedge fund manager remarked that when people ask him what he should do with his Bitcoin, he said that he wants 5 percent of his portfolio in the digital asset and 5 percent in gold. Additionally, Tudor Investment Corporation's founder relayed that he wants his investment portfolio as 5 percent in commodities and 5 percent in cash.
Jones described Bitcoin as something he prefers for serving as a great "portfolio diversifier" over time, according to the news posted online by media firm CNBC, which delivers real-time financial market coverage and business news. He also cited that he looks at the world-famous cryptocurrency as a "store of wealth," which others, he said, maintain as a different ecosystem.
The 66-year-old American philanthropist and conservationist, whose net worth according to Forbes is US$7 billion as of June 2021, affirmed that Bitcoin is a component of his portfolio and is a favorable way to safeguard his wealth over the long run. With Jones's latest statement, Bitcoin's trading price reached more than US$40,000.
At the time of writing, the virtual coin trades at US$40,508.30 based on the information posted at Coinmarketcap.com. We feel pleased with Mr. Jones's appreciation of Bitcoin.
He is certainly an influential figure in the business and finance world, considering that his endorsement is highly impactful to cryptocurrencies, similar to Tesla CEO Elon Musk. We can remember that last spring, Mr. Jones first revealed his Bitcoin investment.
He affirmed that he holds nearly 2 percent of his assets in the virtual currency, per CNBC's report. We accept and are well-aware of Bitcoin's wild price swings.
We can recall that the digital asset's trading price increased over 30 percent since 2021's beginning. Last April, Bitcoin hit an all-time high of US$64,829.14.
Then, last month, the popular virtual currency's trading price hit a low close to US$30,000 after a 30-percent intraday crash. Nevertheless, since bullish investors like Mr. Jones do not give up their support on Bitcoin, the cryptocurrency continues to prevail, and backers carry on believing that it has a bright future.
We support and appreciate Bitcoin investors like Mr. Jones and their relentless optimism. We think they are realistic and shrewd in their perspectives, diversifying their portfolio with units of the virtual coin and looking ahead confidently.