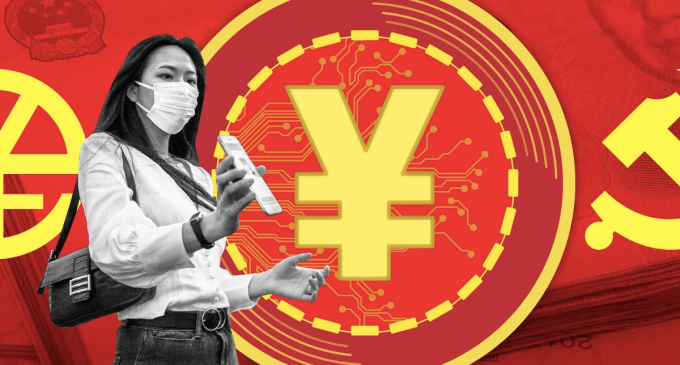 Bitcoin plummeted considerably during the early moments of the trading session yesterday, Wednesday, May 19. The world's most heavily traded cryptocurrency's trading price dropped to as low as US$30,202 per coin.
Financial analysts and investors believe that China is one of the grounds why Bitcoin's trading price nosedived. We want to share this latest update on Bitcoin with cryptocurrency traders and enthusiasts.
We believe that it may be surprising for some of them, but we want to remind our readers to stay calm. According to the news posted online by international news source CNN, Bitcoin began the trading day with a price in the neighborhood of the US$40,000-mark, per the information released by Coindesk.
The cryptocurrency then recovered slightly that time, yet it was still down over 10 percent at approximately US$38,700 apiece when the New York-based stock market closed. Bitcoin investors and other interested parties believe that China's long-held distaste for cryptocurrencies is among the major reasons for this latest event.
The regulators that the China Insurance and Banking Commission and the People's Bank of China supervised released a new statement, citing that cryptocurrency prices had plummeted and skyrocketed lately. Plus, speculative trading had bounced back, per the announcement.
The Chinese banking and finance watchdogs relayed that these recent events disturb normal financial and economic orders and seriously endanger the safety of the people's property. They also pointed out in their Tuesday declaration that payment firms and financial companies should not take part in any cryptocurrency-related transactions.
These financial institutions should not offer virtual currency-related services to their customers as well, per the Chinese agencies. After these bureaus' proclamation, cryptocurrency markets appeared shocked, and anxiety had spread through the market, causing cryptocurrency investors and supporters to feel concerned.
We are aware that China has taken more steps to regulate digital currencies. Plus, it has long held a chilly position towards cryptocurrencies, including Bitcoin, whose trading price at the time of writing is exactly US$37,985.18 based on the information posted on Coinmarketcap.com.
We can recall that Chinese regulators forbade payment and financial firms from transacting with Bitcoin. They also prohibited initial coin offerings or ICOs and shut down major exchanges in the Chinese mainland.
The financial authorities in the world's second-largest economy do not believe that Bitcoin is a genuine medium of exchange as well. The Chinese government has cited the necessity to safeguard the yuan's status as a fiat currency and keep financial stability in the country. Plus, it has noted the hazard of Bitcoin employed in money laundering.
Nevertheless, we believe that Bitcoin and other cryptocurrencies' plummeting trading prices are all temporary. We want to maintain that the world's famous cryptocurrency and the other digital currencies are here to stay.
We do not think that the financial world will completely revert to using tangible modes of exchange like fiat currencies, credit cards, and checks only after the Chinese organizations' latest announcement. After all, we believe that the future is digital.
We think that the Chinese regulators may have valid reasons that make them cling to their critical stance on Bitcoin and other cryptocurrencies. Nonetheless, we believe that they cannot completely stop Bitcoin adoption in the long haul.
In the future, China's hardline position will change or only apply to the country. We believe that, in other territories or the rest of the world, Bitcoin and cryptocurrency recognition and usage will carry on gaining ground, regardless of the latest trading price drops we believe are merely fleeting events in the market.