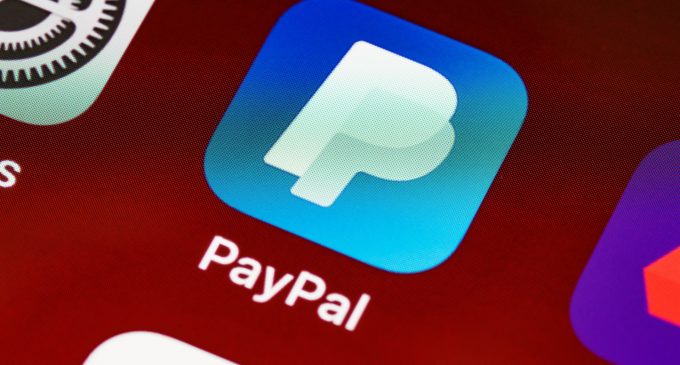 PayPal Holdings, Incorporated is reportedly interested in acquiring Curv, a cryptocurrency storage startup. Various business and markets news outlets such as CoinDesk and Bloomberg affirmed this week that the two companies are discussing the possible buyout. This update is important, and we believe that our readers and traders worldwide should monitor it.
PayPal is an influential multinational company. We reckon that if this payments Leviathan purchases Curv, it will enhance its first-rate services further. We also think that PayPal's likely acquisition of the cryptocurrency startup would make PayPal head Dan Schulman's genuine interest in digital currencies known globally.
PayPal is reportedly interested in settling the price tag worth $500 million to obtain Curv fully. Representatives from the online payments system provider have not released an official statement confirming the looming purchase, per the report posted online by financial technology news outlet Finextra. Last year, PayPal outlined its plan to back virtual currencies across its merchant and consumer network.
Furthermore, the company was trying to buy BitGo, a cryptocurrency custody and trading firm. Nevertheless, PayPal was reportedly unsuccessful in acquiring the outfit. Curv is a cryptocurrency startup that concentrates on offering security solutions for virtual currency custody. It has concocted an encryption technology based on multi-party computation. This breakthrough secures virtual assets, based on the news posted online by cryptocurrency-focused portal CryptoPotato.
Additionally, Curv's encryption technology facilitates safe transfer, storage, and management of any cryptocurrency asset on any blockchain or Distributed Ledger Technology. In a 2020 Series A funding, Curv successfully raised $23 million. Its products are presently in development at cryptocurrency-native firms like Genesis and eToro, and international investment company Franklin Templeton.
In an official press release posted online on October 2020, we learned that Mr. Schulman affirmed cryptocurrencies' inevitable employment. He remarked that governments worldwide need to adapt their regulations to the contemporary age's innovations. The PayPal chief executive officer also mentioned in the press release that cryptocurrencies deliver many benefits like financial access and inclusion and governments' capability to disburse money to the people fast.
The PayPal CEO remarked that digital currency usage allows for speed, efficiency, and resilience in the payments system as well. We believe that Mr. Schulman's statement that emphasizes his and his firm's profound interest in cryptocurrencies will get validated if PayPal purchases Curv.
Moreover, PayPal's potential move will increase cryptocurrency-related services' quality considerably. We are looking forward to the developments regarding this acquisition plan of Mr. Schulman's firm. We know that their investment in cryptocurrency services and products would deliver massive advantages to their global clients.