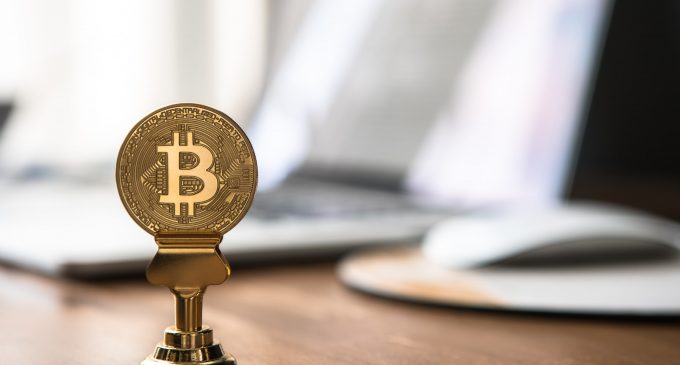 The US Department of Justice released the formal announcement this week regarding Kristijan Krstic's indictment for allegedly committing cryptocurrency trading fraud. Krstic is a Serbian national who was reportedly behind the embezzlement of US$7 million from US-based investors via fraudulent cryptocurrency schemes.
We believe that this news is of significance, considering the rampant incidences of cryptocurrency trading fraud in today's financial markets. We want our traders and readers to stay aware and on top of every development, whether positive or negative, to safeguard themselves.
Based on the news posted online by Bitcoin and digital currency-focused news website CoinDesk, the formal charge stated that Krstic is the founder of two digital asset investment platforms, B2G and Start Options. The former purported to be an "ecosystem" permitting users to trade fiat and digital currencies and B2G tokens on a safe and comprehensive platform.
Meanwhile, Start Options purported to be an Internet-based investment platform offering digital asset trading and cryptocurrency mining services. Users can trade in cryptocurrencies, indices, commodities, and stocks. Start Options reportedly claimed to be the most massive Bitcoin exchange in euro volume and liquidity. Additionally, Krstic's digital investment platform is claimed as the consistently rated best and most secure Bitcoin exchange by standalone news media.
The indictment furthered that Krstic solicited money from US investors via his two questionable digital investment platforms. The coordinated cryptocurrency scheme involved inducing the investors to purchase securities in the form of investment contracts in B2G and Start Options between 2017 and 2018. Both of Krstic's cryptocurrency investment platforms were proven fraudulent, as per the indictment.
The money sent by investors in B2G and Start Options was reportedly never invested. Instead, the investor funds got subjected to money laundering and dispatched internationally to a Philippines-based financial account and digital currency wallet. Then, the funds got diverted to the fraud's promoter based in the United States, and Krstic obtained US$7 million via money laundering.
Subsequently, Krstic terminated responding to messages, including on his Twitter account with the handle "@felixlogan_cfo" and his alias being "Felix Logan." The 45-year-old Serbian felon absconded with the investors' money, and Start Options issued a press release claiming that Russian venture capitalists had already acquired it.
On Tuesday, February 23, 2021, the charges filed in New York's Eastern District indicated Krstic being charged for one count of conspiracy to commit money laundering and one count of conspiracy to commit securities fraud. He is also indicted with one count of conspiracy to commit wire fraud and one count of securities fraud.
This piece of news about a Serbian scammer should serve as a continued warning to cryptocurrency trading enthusiasts. We want to advise them to always perform careful and thorough research before pouring in their investment funds in digital currency trading. The report about Mr. Krstic's indictment and knowledge about the high incidences of cryptocurrency trading fraud is another reminder to our readers to stay cautious at all times.
We know that today's Bitcoin and other virtual currency traders are intelligent. We live in the digital world where pieces of information of all sorts are readily accessible, especially online. Thus, we just want to remind our readers and traders to always stay well-informed and well-educated about the pitfalls of cryptocurrency trading, not just the upsides of it.