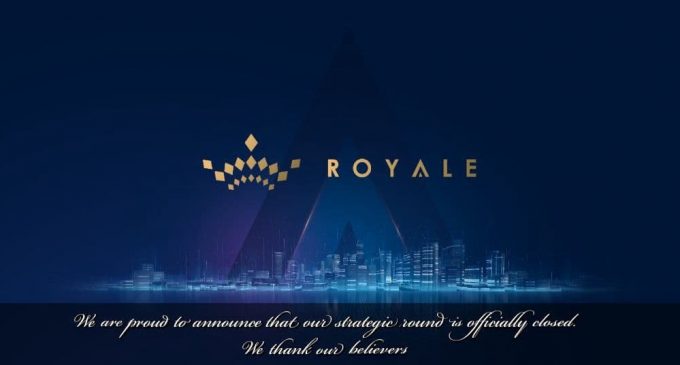 Royale Finance has inked a collaboration deal with Sheesha Finance. The industry-focused, cross-chain decentralized finance (DeFi) lending protocol has announced the new partnership this week. Royale Finance's supporters will reportedly enjoy considerable advantages with this latest development.
Reading this news article made us feel excited to know more. After all, it demonstrates that Royale Finance is evolving into a promising DeFi solution. According to the report posted online by press release and financial disclosures distributor GlobeNewswire, Sheesha Finance is the first-ever one-stop-shop for investors to obtain diversified exposure to DeFi projects.
The company's latest cooperation with Royale Finance involves leveraging the Sheesha platform's staking mechanism features. Royale Finance and Sheesha Finance's alliance also reportedly innovates conventional DeFi blockchain staking and provides extra value to all network participants. The latter can benefit through the collaboration's offering of portfolio diversification while diminishing risk.
Furthermore, Royal Finance and Sheesha Finance's connection uses Sheesha's Mutual Fund paradigm and permits Royale Finance's network participants to gain access to diverse DeFi project rewards without direct investment. Sheesha Finance has responded to the trend of DeFi projects increasingly becoming popular today.
The group witnessed plenty of investors now interested in investing in genuine and promising DeFi startups. Hence, Sheesha Finance concocted a one-of-a-kind model that embraces full-scale integrity and transparency. It performed this step while supporting Royale Finance and other reputable DeFi ecosystems.
Moreover, Sheesha Finance utilizes "Liquidity Generation Event" (LGE). This staking mechanism's participants can choose an available blockchain network. Plus, they are encouraged to contribute Binance or Ethereum (ETH) Coins in return for Liquidity Provision Tokens (LP) on the network they have selected. The LGEs are open for a specific period, and in this case, two weeks.
With this latest collaboration, we are thrilled for Royale Finance's supporters. We learned that heightened participation in the program involving Royale Finance and Sheesha Finance comes with tremendous advantages for $ROYA's backers.
One of the benefits is obtainable via staking LP Tokens with Sheesha Finance. Network participants can continuously earn Sheesha Finance's native tokens, Royale Finance tokens or $ROYA, and those of other potential future and existing DeFi projects on the platform.
Second, these network participants' increased participation would tremendously enhance Royale Finance's overall metrics. Third, control over $ROYA's distribution in the market becomes achievable. Fourth, inflation can get curbed. Finally, the Royale Finance-Sheesha Finance partnership can entice important investors seeking to work together with important players in the iGaming and DeFi niches.
We agree with Matthew Armstrong in his perspective about Royale Finance and Sheesha Finance's new partnership. Royale Finance's co-founder and chief operating officer affirmed that their new alliance is extremely significant because it offers the much-needed distribution stability that most of today's DeFi ecosystems lack.
We also believe that the newly-inked tie-up is mutually beneficial, and we believe in auditing firm Zokyo's 100-percent grading of Sheesha. Royale Finance's participants can benefit from Sheesha's approach that forgoes the manual search for viable DeFi investment prospects, thereby eliminating stress. Plus, they can get their needed essential exposure to a wide variety of promising DeFi projects.