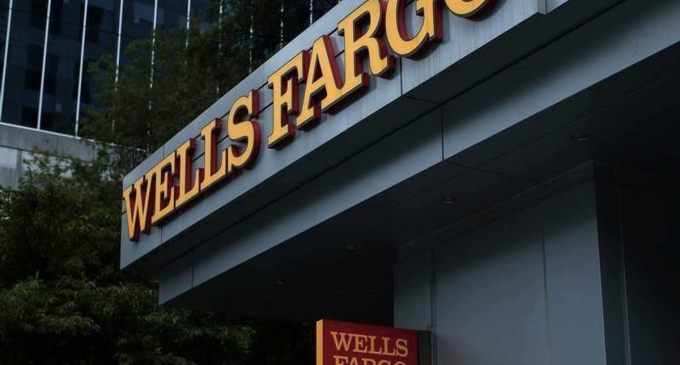 Wells Fargo is the latest financial services company to venture into Bitcoin. The bank now offers Bitcoin and cryptocurrency exposure to wealthy clients.
We find this report worth sharing with our readers. We think it demonstrates that an increasing number of major financial institutions already see the light: That cryptocurrencies are gaining ground and deserve their consideration, especially if they are skeptics or disapproving of these virtual assets.
According to the news update posted online by Bitcoin Magazine, a multimedia source for news, data, commentary, and price information about Bitcoin, Wells Fargo's high-net-worth customers can now obtain cryptocurrency and Bitcoin exposure per a company spokesperson.
At this time, the financial institution is yet to disclose how precisely its rich clients will get exposure to the virtual currencies. News outlets speculate that this service could be through a second order of price exposure, such as Grayscale Bitcoin or outright buying of the famous cryptocurrency.
Wells Fargo's new Bitcoin venture makes it the latest in a long line of conventionally conservative banking firms to venture into the world-famous digital asset. Additionally, the report comes merely days following traditional banking giant JPMorgan's chief executive officer Jamie Dimon's statement.
He remarked that customers view Bitcoin as an asset class and desire to invest in it. In March, Morgan Stanley confirmed that they would also offer their customers solutions for owning the volatile cryptocurrency launched in 2009.
Darrell Cronk relayed that Wells Fargo had been looking for a professionally managed solution for many months. Wells Fargo Investment Institute's president and chief investment officer for the company's Wealth and Investment Management division said they think the cryptocurrency space had merely the type of hit an evolution and maturation of its development.
Cronk cited that this scenario permits the virtual currency now to become a viable investable asset. He pointed out that cryptocurrency is an alternative investment instead of a strategic allocation.
The Wells Fargo executive also remarked that virtual currency could be a favorable diversifier to portfolio holdings. We feel glad that Wells Fargo is considering the offering of Bitcoin and cryptocurrency services to its qualified investors.
We think the financial services company is making the correct decision. After all, many of Wells Fargo's contemporaries, which are America's largest financial firms like JPMorgan and Morgan Stanley, had already affirmed the popularity of cryptocurrency services among their clients.
We believe Wells Fargo can entice more wealthy customers once its Bitcoin and cryptocurrency offerings become available already. Plus, we hope this bank will also extend its solutions to middle-class investors, as we think this auspicious step will help cryptocurrencies become more well-received and mainstream in the financial markets.