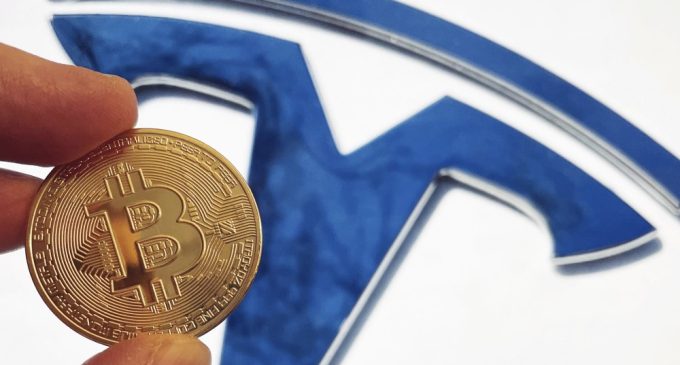 Information regarding Tesla's Bitcoin holdings was officially declared by the electric vehicle manufacturer yesterday, Monday, February 7. In a filing with the United States Securities and Exchange Commission or SEC, Tesla relayed that it held almost US$2 billion worth of the flagship virtual currency at the culmination of 2021.
We are interested to read this news about Tesla's Bitcoin holdings. We think it demonstrates how today's leading business organizations are placing their trust in the first-ever cryptocurrency through significant investment moves.
According to the report posted online by business, markets and finance news source CNBC, Tesla, Incorporated acquired a total of US$1.5 billion in Bitcoin last year. This clean energy company leading today in the manufacturing and designing of electric vehicles briefly accepted the flagship virtual asset as a payment option in 2021.
Nonetheless, Tesla halted its practice last May over environmental concerns. This Austin, Texas-based company also produces related products and services such as solar panels and roof tiles and battery energy storage from home to grid-scale.
Tesla does not account for Bitcoin as a market-to-market investment asset. Tesla's Bitcoin holdings translate to the fact that it merely impacts earnings when the firm sells or purchases the cryptocurrency.
Hence, a drop in Bitcoin's value should not affect earnings as long as the electric car manufacturer has not divested any of its holdings. Last year, Tesla recorded US$101 million worth of impairment losses from its Bitcoin investment, citing a plummet in the value of the virtual currency in a filing with the SEC.
The company added that it realized gains worth US$128 million. This event happened after a portion of Tesla's Bitcoin holdings got sold last March 2021.
Furthermore, Tesla gained US$27 million overall in its virtual currency transactions during the year, recorded as a negative loss in restructuring and other expenditures. We are glad to learn about Tesla's Bitcoin holdings straight from the electric vehicle maker itself.
We gathered that Bitcoin finished last year up nearly 60 percent. This crypto-asset traded north of US$46,000 on December 31, 2021.
Bitcoin had slipped as low as US$30,000 in July 2021 amid concerns over a regulatory crackdown in China. Then, this virtual currency rallied to an all-time high above US$68,000 by early November last year.
We learned that Bitcoin was trading just below US$43,000 on Monday morning, and it trades at exactly US$44,155.07 at the time of writing, per the trading price information posted on Coinmarketcap.com.
We think Mr. Elon Musk's company is massively aiding Bitcoin in achieving mainstream status, and that move is certainly positive news.
In our view, Tesla's Bitcoin holdings worth nearly US$2 billion as of 2021's ending is a testament that the world's leading electric car maker is among the major firms that support and believe Bitcoin and the cryptocurrencies have a flourishing future in the business and finance realms.