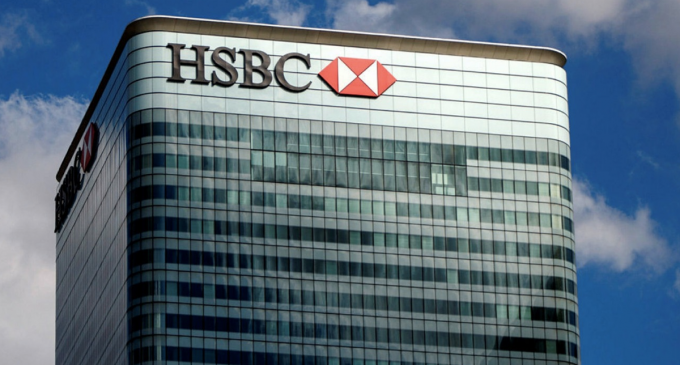 Noel Quinn confirmed that they at HSBC feel concerned about cryptocurrencies' lack of transparency and high volatility. The chief executive officer of one of Europe's biggest banks offered his insights as Bitcoin tumbled almost 50 percent from the year's high.
Other banks like Goldman Sachs and UBS have affirmed their interest in offering cryptocurrency-related services to their clients. We are interested in learning about and curious about Mr. Quinn's perspective regarding cryptocurrency trading, considering that HSBC is among Europe's largest financial services providers.
We believe that our readers would get impacted significantly by the HSBC head's insights. Quinn said that HSBC does not have any plans of offering cryptocurrencies as an investment to their clients.
He also mentioned that they at HSBC do not intend to launch a digital currency trading desk, based on the news posted online by Channel News Asia, a media firm focused on delivering breaking news and the latest reports from Singapore, Asia, and worldwide.
Furthermore, Quinn remarked that he considers Bitcoin as more of an asset class than a payments vehicle with very tough queries regarding how to value it on their clients' balance sheet, for it is very volatile. Due to its high unpredictability, Quinn confirmed that HSBC is not interested in Bitcoin.
The world's best-known and biggest cryptocurrency traded at precisely US$34,464 yesterday, Monday, May 24. This trading price exhibited Bitcoin being down almost 50 percent in merely 40 days from its year high of US$64,895 last April 14.
Quinn explained that his skeptical position on cryptocurrencies partly arose from the challenge of evaluating the transparency of who owns these virtual assets and issues with their ready convertibility to fiat currency. He added that they at HSBC are not promoting the world-famous digital currency as an asset class inside their wealth management enterprise.
Additionally, Quinn pointed out that their financial institution is not rushing into stablecoins for the same grounds. The HSBC CEO referred to the digital currencies that aim to avoid the volatility linked with common virtual currencies by pegging their value to other assets like the US dollar.
Quinn affirmed that HSBC is also uninterested in stablecoins, which he said are digital assets that possess some reserve support behind them to resolve the stored value issues. The HSBC chief remarked that it depends on who the sponsoring group is and the reserve's accessibility and structure.
We respect Mr. Quinn's perspective regarding Bitcoin and other cryptocurrencies. But we hope that he would alter his stance later on. We believe that offering cryptocurrency services would be beneficial, especially for huge banks like HSBC.
After all, other banking institutions like Goldman Sachs and UBS have chosen to engage with digital currencies, believing that it is a key component of the future financial system. We concur with UBS and Goldman Sachs. We hope that HSBC would consider offering services and products related to Bitcoin and other digital assets following its careful and thorough evaluation of them.