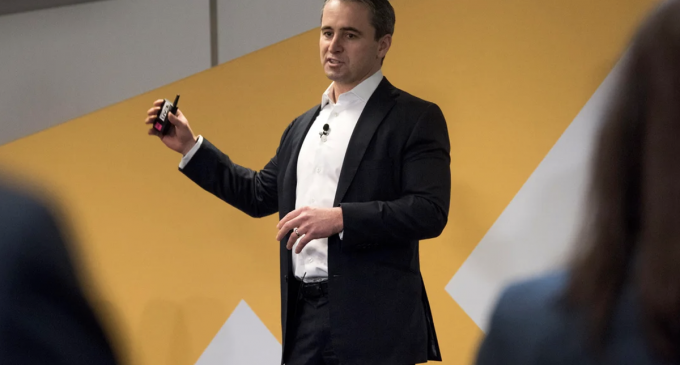 The Commonwealth Bank of Australia announced that it would launch cryptocurrency services soon. Customers can access these virtual currency services directly from the existing banking application.
We feel enthusiastic about learning this news regarding the Commonwealth Bank of Australia taking the important step of offering cryptocurrency services to its clients. We think this financial institution has made the right decision, properly responding to its consumers' needs.
According to the news posted online by multi-asset digital trading knowledge portal Finance Magnates, the Commonwealth Bank of Australia decided to introduce the crypto-asset services because many of its clients desire access to cryptocurrencies as an investment asset class.
Furthermore, the Australian bank's new initiative makes it the first-ever commercial bank in the country to launch virtual currency services for its customers. This new solution will reportedly deliver virtual currencies to the banking institution's 6.4 million customers.
Matt Comyn cited that the Commonwealth Bank of Australia's clients had expressed concern about some of the cryptocurrency services in the market today. The bank's chief executive officer mentioned these consumer worries as fraud risk, the friction of utilizing third-party exchanges, and the lack of trust in some new cryptocurrency service providers.
With this reality, Comyn relayed that it is why they see launching their virtual currency services as an opportunity to bring a secure and trustworthy experience for their clients. The Commonwealth Bank of Australia's head pointed out that the emergence of and increasing demand for cryptocurrencies from their customers created both opportunities and challenges for the financial services industry.
He described the latter as having witnessed a significant number of business players and new models related to innovation in the cryptocurrency area. The Commonwealth Bank of Australia's pilot program of the new cryptocurrency services is expected to be launched in the coming weeks.
Meanwhile, their full roll-out with extra features is reportedly planned for 2022. The Commonwealth Bank of Australia's cryptocurrency services will initially offer access to ten major cryptocurrencies.
They include Bitcoin, Litecoin, Ethereum, and Bitcoin Cash. The Australian bank will support the holding, selling, and purchasing of crypto-assets.
It has tapped the services of Chainalysis for risk management and compliance needs. Moreover, the Commonwealth Bank of Australia has collaborated with New York-based Gemini Trust for offering the exchange and custodian services.
We believe Australian cryptocurrency enthusiasts will feel delighted with the Commonwealth Bank of Australia's latest initiative. We think leading cryptocurrencies and cryptocurrency-related transactions will become effortlessly within the people's reach as well.
We hope that more of the major banking institutions in Australia will follow suit. In this way, these financial firms can make the essential virtual currencies more accessible and mainstream to consumers.