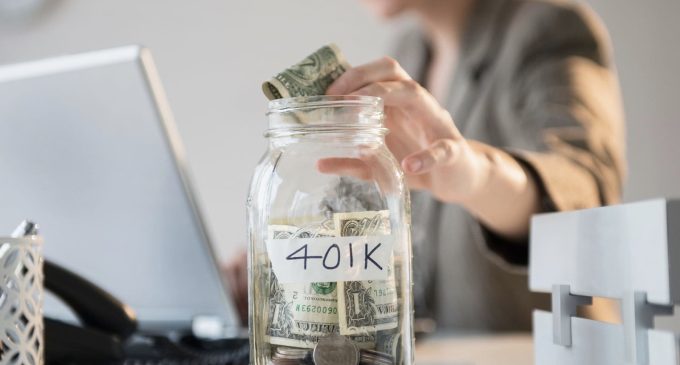 Jai Bifulco discussed how adding cryptocurrency to an investor's retirement fund can boost the latter's retirement savings.
He is a founding partner of Kinesis Money, an international trading and virtual asset utility platform.
We want to help our readers in their cryptocurrency investing journeys and how they can achieve a financially secure future with these virtual assets.
We think sharing this educational article with them about cryptocurrencies and retirement savings can help, so we are posting it on our portal.
Based on the online discussion posted online by Cointelegraph, an online source for the latest news and information on the cryptocurrency industry, Bifulco criticized the "old ways" or traditional methods of building one's retirement savings.
He described them as unsafe bets. Kinesis Money's chief commercial officer mentioned consumers who cling purely to the conventional techniques of building their retirement savings, such as the outdated banking system and traditional financial instruments.
He said they would be unable to future-proof their retirement savings with these traditional methods.
Bifulco explained that inflation, which is not "transitory" anymore and is approaching a 40-year high in the United States, chips away fiat money's purchasing power.
He affirmed this scenario with interest rates remaining low. The finance professional also mentioned that the property market is no longer reliable as a retirement savings booster.
He explained that property ownership is increasingly becoming a pipedream for young investors. Bifulco added that many people now speculate on a housing bubble due to grounds including Chinese property behemoth Evergrande edging toward default.
Moreover, Kinesis Money's founding partner affirmed that it is challenging for people to know what the future holds today, including traditional pension funds.
He described the latter as struggling, with all except 12 of the United States' 100 biggest 401(k) funds posting double-digit losses so far, this 2022.
This event is due to the turbulent US stock market and surging inflation rates. With all these uncertainties, Bifulco recommended cryptocurrency investing to boost one's retirement savings.
He described the crypto-assets as becoming an opportunity for retirement planning. Bifulco encouraged the people to invest in cryptocurrencies as they could be the solution to pension-eroding inflation and a dying traditional financial system.
We appreciate Mr. Jai Bifulco's invaluable insights about cryptocurrency investments being a way to effectively build one's retirement savings.
We agree with him when he wrote that today's global economy is moving towards alternative investment assets like virtual currencies.
Uncontrolled soaring inflation rates are already decimating people's hard-earned life and retirement savings.
Therefore, we suggest our followers consider Mr. Bifulco's advice of looking into investing in safer, better, and fairer investment asset alternatives, including some crypto-assets.
We believe they can achieve financial freedom with these novel options of building their retirement savings.