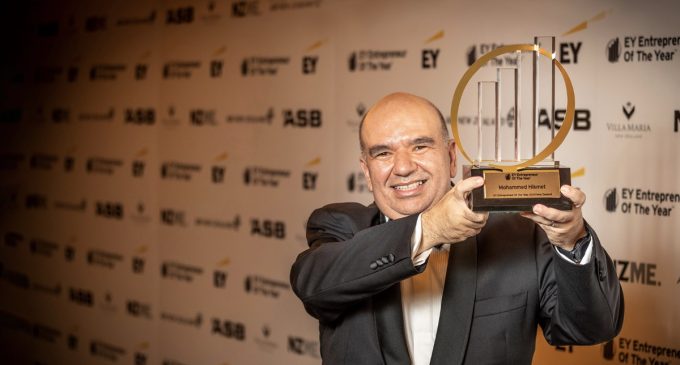 Aaron Roberts and Mark Unwin are two entrepreneurs from New Zealand who recently shared their positive experiences with cryptocurrency investing. They are based in Marlborough District, which is one of New Zealand's 16 regions and is located on the South Island's northeast portion.
We find it interesting and encouraging to discover this latest news about two entrepreneurs from New Zealand discussing their auspicious encounters in virtual currency investing. 
We believe our readers will also find this report interesting and educational, especially those who are still in the process of deciding whether or not to invest in crypto-assets.
Based on the Monday, April 18 report posted online by New Zealand's information and news website Stuff, cryptocurrencies are online commodities increasing in popularity in New Zealand, including in the Marlborough Region, where entrepreneurs from New Zealand, Roberts and Unwin, are currently based. 
Roberts is Heat Pumps Now area manager, and he shared that his initial cryptocurrency investments witnessed a 500-percent increase in value at one point. This figure had since plummeted significantly.
Nonetheless, Roberts still thought these investment gains were quite impressive. The Marlborough businessman shared that cryptocurrency is merely another location for him to place his funds in and possibly get more from it, much like shares or the stock market.
As among the two entrepreneurs from New Zealand who have recently shared their cryptocurrency investing experiences, Roberts pointed out that investors tended to have plenty of diverse plethora in their investment portfolios.
He thought the "average Joe Bloggs on the street" would not be investing huge amounts of money in crypto-assets. Roberts said that he believed one reason for cryptocurrency's popularity is the very tiny barrier to entry compared to other investment areas such as the housing market.
Similar to Roberts, Unwin is among the many New Zealand entrepreneurs who have engaged in cryptocurrency investing. He is the founder of Viaduct, which was sold to become SmartPay.
Unwin cited that there is an increasing number of people in Marlborough investing in cryptocurrencies today. He shared that he had been involved in virtual assets for roughly three years. 
The New Zealand businessman reckoned his cryptocurrency investments were surely worth more than what he paid for them. However, he noted there had been plenty of ups and downs along the way.
Unwin likened cryptocurrency to any other kind of market where people invest money. He remarked that people do not see many cryptocurrency investors declaring how much money they have lost, though they do see proof of how much money investors have made.
We are glad to learn that more entrepreneurs from New Zealand are getting into cryptocurrency investing. We think this latest development demonstrates that an increasing number of people are taking an interest in virtual assets. 
We believe heightened cryptocurrency investing activities will be more pronounced over time as more people worldwide learn the advantages cryptocurrencies bring to their daily transactions.