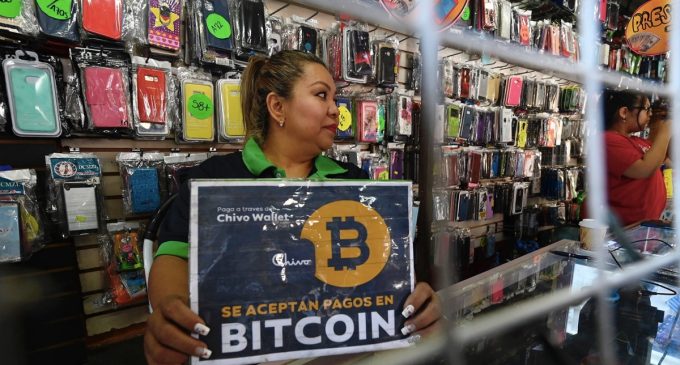 President Nayib Bukele is El Salvador's chief Bitcoin proponent. Since announcing his country's adoption of the flagship cryptocurrency last year, his approval rating has markedly surged.
We are happy for President Nayib Bukele as many people in his nation continue to support him as a Bitcoin proponent. We think our readers will also appreciate learning more about his official stance on cryptocurrencies by sharing this latest news with them.
According to the update posted online by independent, non-profit media organization NPR, a CID Gallup survey in January and February 2022 listed Bukele as Latin America's most popular president. The poll indicated his approval rating being 85 percent.
Alvaro Artiga explained that El Salvador's chief Bitcoin proponent relishes broad approval because of his simple message, toppling the corrupt elites who had plundered the Central American country.
Additionally, the political scientist at the Central American University in San Salvador, El Salvador, remarked that Bukele had portrayed all his detractors as those former elites desperate to return to power.
Maria del Carmen Aguirre is a vendor at El Zonte beach on El Salvador's Pacific coast. She is a 51-year-old grandmother who commended and has become a fan of President Bukele.
Aguirre placed a sign outside her tiny store that lets her customers know Bitcoin is welcome for purchases. She thanked the Bitcoin proponent president for his advocacy.
Aguirre cited that she was able to buy a new refrigerator, a new griddle for making "pupusas," El Salvador's signature stuffed tortilla, and many other useful items for her store. She credited her achievement to her Bitcoin earnings. 
Meanwhile, tourists from The Netherlands Jaap Jan van Hengel and his brother Martin lauded President Bukele as a Bitcoin proponent. His advocacy enabled them to buy almost everything with Bitcoin while on tour in El Salvador.
The Van Hengel brothers said they like to visit the Central American territory to support the natives who honor Bitcoin payments in transactions and see how it works. Martin said that their cryptocurrency transactions are quite "cool."
President Bukele is making a massive wager on Bitcoin with El Salvador's treasury. The 40-year-old Bitcoin proponent leader hopes to launch bonds backed by the flagship cryptocurrency to raise US$1 billion for his country.
President Bukele reportedly intends to raise the money via international virtual currency transfers to avoid his critics based in the United States, including the International Monetary Fund.
We certainly support President Nayib Bukele's mission as a Bitcoin advocate. We gathered that many ordinary people in El Salvador praised him as he was able to augment their livelihood.
President Bukele has insisted that Bitcoin aids millions of Salvadoran citizens who do not have traditional bank accounts. These people are especially those hit with high charges on funds transfers from their relatives overseas.
With this Bitcoin proponent president's sincere concern for his people, we join his supporters in commending him for his kind and generous acts involving the flagship virtual asset. 
We do hope there will be more of President Bukele's kind in the near future so people can have a competent leader they can surely depend on, especially during economically challenging times.