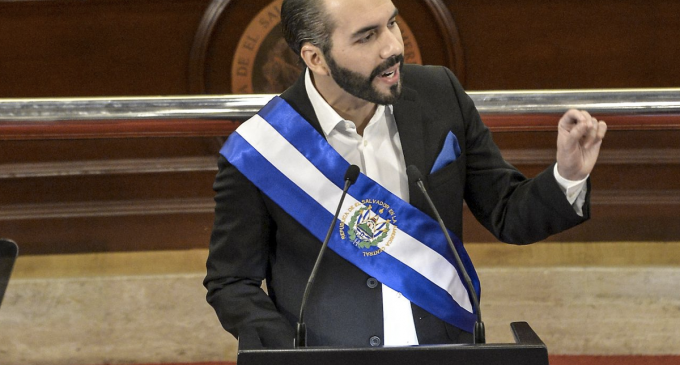 Salvadoran President Nayib Bukele confirmed last Friday, October 1, that volcanic energy was instrumental in mining El Salvador's first Bitcoin. He tweeted this development in his official Twitter account with the handle @nayibbukele.
We find this latest cryptocurrency-related report a milestone in the virtual currency scene. After all, we think El Salvador has made a breakthrough in Bitcoin mining.
According to the report posted online by technology news source Gadgets 360, President Bukele spoke to netizens about the national accomplishment of mining El Salvador's first Bitcoin using energy from a volcano. He shared a photo of mining the world's largest cryptocurrency in progress in his official social media account.
The shared image exhibited 0.00599179 Bitcoin mined, which is worth about US$284 at the current trading rate. Additionally, President Bukele posted another tweet regarding El Salvador's maiden attempt of harnessing volcanic energy to power Bitcoin mining.
He tweeted that his country is still "testing and installing," indicating that the mining project was still a work in progress. The Salvadoran leader remarked that their venture is officially the first-ever Bitcoin mining activity from the volcanode.
As El Salvador's first Bitcoin has been mined using volcanic energy, cryptocurrency enthusiasts learned that almost 25 percent of domestic energy production in the Central American territory comes from geothermal energy.
Iceland and Norway have previously utilized hydroelectric and geothermal energy to mine virtual currency. This fact makes El Salvador's first Bitcoin mining activity not the first instance energy from volcanoes has been employed for mining the flagship cryptocurrency.
Norway and Iceland take advantage of affordable energy sources to power their virtual currency mining machines. Moreover, the low temperatures in these territories are advantageous for cryptocurrency miners because they naturally cool the computer servers.
El Salvador is the first country to adopt Bitcoin as legal tender alongside the US dollar last month. At first, the nationwide rollout of the project through its Chivo cryptocurrency wallet had reportedly hit a bumpy road.
Nevertheless, technical issues did not last as the virtual currency experts quickly resolved the problems. At this point, the Central American nation is moving ahead with its cryptocurrency experiment.
We want to congratulate President Nayib Bukele on the milestone occasion of mining El Salvador's first Bitcoin using volcanic energy. We understand that mining new cryptocurrencies like Bitcoin using computers require a considerable amount of energy.
Hence, environmental experts and governments have criticized this conventional cryptocurrency mining practice for its adverse effects on the global environment. We believe mining El Salvador's first Bitcoin using volcanic or geothermal energy is certainly positive news because this technique is eco-friendly.
We also believe mining El Salvador's first Bitcoin using volcanic energy will deliver substantial financial benefits to the Central American nation. After all, cryptocurrency mining, in this instance, is happening in "the land of volcanoes."
Geothermal energy already accounts for nearly a quarter of domestic energy production in El Salvador, per official figures. Finally, with mining El Salvador's first Bitcoin completed using an environmentally friendly procedure, we think this nation is aiding Bitcoin and other cryptocurrencies to gain more acceptance.