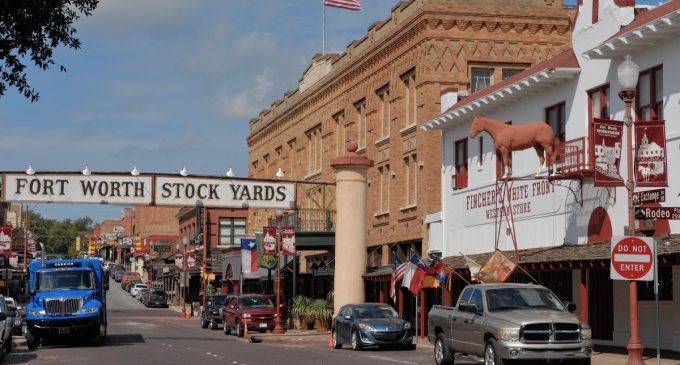 The city of Fort Worth in Texas might commence mining Bitcoin soon in an effort to be a cryptocurrency-friendly urban locale. This possibility involves a votation today, Tuesday, April 26. 
We are interested in the Bitcoin and cryptocurrency-related developments in the United States. We understand that the world's largest economy spearheads financial technology innovations.
We believe our readers will be further enlightened and informed by reading this news about the Texas city of Fort Worth deciding on whether or not to embrace Bitcoin mining.
According to the news posted online by Fort Worth Star-Telegram, a daily newspaper published in Fort Worth, Texas, in the United States, the city council of Fort Worth is scheduled to vote on a resolution that would encourage the development of the Bitcoin financial technology today.
The resolution would position the urban area as virtual currency-friendly, welcoming to the sector and responsible enterprises contributing to the evolving financial technology's development. Fort Worth will join US major cities like New York and Miami if the resolution gets passed.
The latter look to capture investment into Bitcoin and other cryptocurrency technology firms. Last year, American Venture Capital companies poured US$7.2 billion worth of investment money into cryptocurrencies, according to a Nasdaq.com report mentioned in the city of Fort Worth's resolution.
Representatives for the Texas city declined to comment ahead of Tuesday's vote. Besides the decision relating to Bitcoin mining, the City Council of Fort Worth will accept the donation of three Bitcoin mining machines from the Texas Blockchain Council, an industry advocacy group. 
The three donated Bitcoin mining machines have a value of US$2,100. The Texas Blockchain Council is giving them to the city of Fort Worth free of charge for a six-month pilot program.
No information regarding how much the Texas city will pay to operate the cryptocurrency machines or whether the urban area will earn any revenue from them is available at the time of writing. 
We think the city of Fort Worth in Texas will tremendously benefit if cryptocurrency mining activities commence there. We understand that critics are present, warning that such a virtual currency-related endeavor is harmful to the environment. 
It is because cryptocurrency mining involves high-powered computers and is a process consuming high amounts of energy. However, since we live in a solutions-oriented era, we believe there is a way to eliminate these disadvantages of cryptocurrency mining.
We think Bitcoin entities can work on resolving such problems. We do hope that Bitcoin mining can start in Fort Worth. We believe this event can result in many positive developments for the Texas city. 
Fort Worth can create jobs and attract cryptocurrency investors, thereby aligning itself with cryptocurrency-supportive US locales like New York, Miami, North Dakota, Tennessee, and so forth, all of which have governments backing virtual currencies.