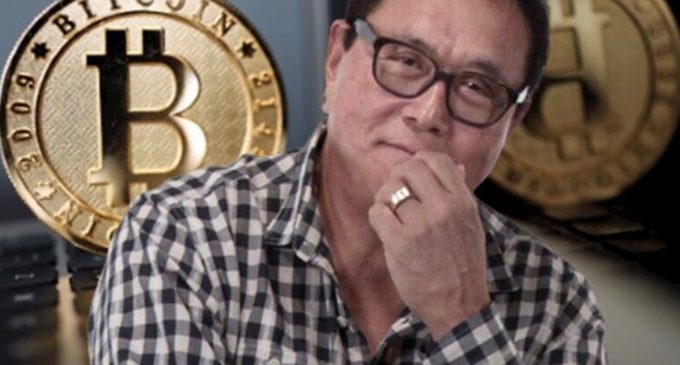 Robert Kiyosaki has expressed his backing for Bitcoin amid the brutal bearish storm the flagship virtual currency has entered this week.
This author of the best-selling personal finance book "Rich Dad Poor Dad," published in 1997, also cited his criticism of the US Government.
We admire Mr. Robert Kiyosaki for his success in his stellar writing career. He has written over 26 books, including the international, self-published personal finance "Rich Dad Poor Dad" series of books.
We think our readers will also find it interesting to discover that Mr. Kiyosaki is a Bitcoin supporter, so we are sharing this latest news with them.
Based on the report posted online by cryptocurrency news and information website ZyCrypto, Kiyosaki posted a message on his official Twitter page with the handle @theRealKiyosaki, where he has more than 1.9 million social media followers at the time of writing.
In the American businessman's tweet dated May 11, 2022, he said he believes Bitcoin is here to triumph. Then, Kiyosaki included his expression of disdain for the US Government in his tweet as he believed the flagship crypto-asset would bounce back.
The "Rich Dad Poor Dad" millionaire author cited that Bitcoin will win because the United States' leaders are the "3 Stooges." Kiyosaki referred to US President Joseph Biden as "Stooge #1," Treasury Secretary Janet Yellen as "Stooge #2," and Federal Reserve System Chairman Jerome Powell as "Stooge #3."
The 75-year-old Hawaii native concluded his tweet, saying that he trusts Bitcoin and not the "3 Stooges." Biden, Yellen, and Powell have recently expressed their wariness over cryptocurrencies like Bitcoin.
The US President inked an executive order last March 9, directing the US Government to probe cryptocurrency's advantages and risks. Last month, the Treasury Secretary delivered her message on virtual currencies and regulation, calling for a more stringent stance on crypto-assets.
Yellen remarked that consumers should be safeguarded against scams, regardless of whether the investment assets are stored on a distributed ledger or a balance sheet.
She said that illicit activities like money laundering should be considered illegal and that it does not matter whether the felons are employing virtual currency, wire transfers, or checks.
Finally, the Federal Reserve System Chairman has maintained a lukewarm position on virtual currencies. Powell advocated for stablecoins' regulation last July 2021. We appreciate Mr. Kiyosaki's perspectives regarding Bitcoin.
We feel dismal similar to other supporters of the flagship virtual currency, as its trading price has continued to plummet. Bitcoin's trading price at the time of writing is exactly US$30,023.13 based on the information posted on Coinmarketcap.com.
It swung low to the neighborhood of US$28,000 earlier. Nevertheless, similar to Mr. Kiyosaki, we believe Bitcoin "will win" despite all the adversities and issues America is presently facing.
After all, we think, for as long as there are investors interested in and hanging on to the world-famous cryptocurrency, Bitcoin will recover eventually and carry on bringing financial gains to its believers.