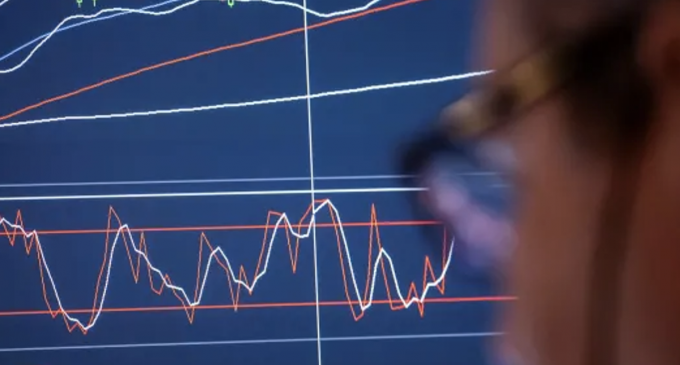 Bitcoin's trading price jumped to a record high above US$66,000 for the first time yesterday, October 20. This event happened in the wake of the successful launch of the ProShares Bitcoin Strategy Exchange-Traded Fund (ETF), the inaugural ETF for investors based in the United States.
As Bitcoin advocates, we find this latest report about the historically volatile virtual currency certainly encouraging. We think the two events of Bitcoin rallying to a record high and topping US$66,000 soon after the launch of the ProShares Bitcoin Strategy ETF, both happening in the same week, are truly meaningful milestones in the history of finance.
We also think these happenings exhibit that Bitcoin is, indeed, a promising investment asset class despite its tremendously volatile nature. According to the report posted online by Singapore-based media company The Straits Times, Bitcoin surged as high as US$66,976 during the New York trading hours on Wednesday.
This event brings this token's gain for 2021 to nearly 130 percent. Bitcoin gained over 300 percent last year and 95 percent in 2019, following tumbling 73 percent the previous year.
Bitcoin's trading price is exactly US$66,305.33 at the time of writing, per the information posted on CoinGecko.com. This latest rally of the largest cryptocurrency by market value happens after the ProShares Bitcoin Strategy ETF's launch last Tuesday, October 19.  
This Bitcoin Strategy ETF is the first-ever Bitcoin-linked fund from the United States. Moreover, the ProShares Bitcoin Strategy ETF, whose inception date trading is last Monday, October 18, 2021, per its fact sheet, offers investors an opportunity to gain exposure to Bitcoin returns in a manner that is transparent, convenient, and liquid.
This fund targets providing capital appreciation mainly by managed exposure to Bitcoin futures contracts. Since the ProShares Bitcoin Strategy ETF's launch early this week, the demand for it has continued to increase.
Over 29 million shares changed hands on Wednesday or more than during this ETF's nearly record-breaking debut, which is equal to over US$1.2 billion in volume. Being the first Bitcoin-linked ETF listed in the United States, the ProShares Bitcoin Strategy ETF is reportedly the second-most heavily traded fund on record with a turnover of almost US$1 billion.
For the first day of trading, it was behind only a BlackRock carbon fund that ranked higher due to pre-seed investments, according to Bloomberg Intelligence's Athanasios Psarofagis. Leah Wald is Valkyrie Investments' chief executive officer.
Her company has an application out for a futures-based fund. Wald remarked that the ProShares Bitcoin Strategy ETF's launch in the United States had sent prices soaring to record levels.
She cited that investors and traders perhaps view this event as a precursor to a spot Bitcoin ETF which she referred to as "the holy grail." Wald added that investors and traders' optimism poured into Bitcoin rapidly.
After Bitcoin hitting fresh highs of more than US$66,000 and the ProShares Bitcoin Strategy ETF's launch both taking place this week, we think more positive events will happen in the world of the flagship cryptocurrency.
We can recall that Bitcoin's ride was volatile lately. Last June, its trading price plummeted below US$30,000 amid China's cryptocurrency crackdown and criticism of this virtual currency's energy consumption. However, Bitcoin was able to recuperate.
With these promising events for the flagship virtual asset, we believe more encouraging events will occur, and these possible upbeat happenings will trickle to the rest of the cryptocurrency scene. 
Then, we think Bitcoin and the other cryptocurrencies will gain more supporters as the positive events will fuel confidence, convincing doubting investors and traders to join the cryptocurrency bandwagon and help Bitcoin achieve greater mainstream acceptance in the financial world.