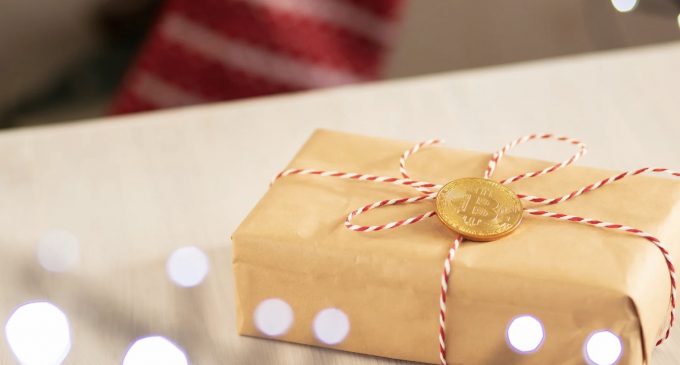 Consumers from the United States find cryptocurrencies as Christmas gifts favorable to give away this holiday season. Plenty of them think these virtual assets are highly valuable and will certainly benefit their recipients.
Since Christmas Day is fast approaching, we think this cryptocurrency and holiday season-related report is timely to share with our readers. We believe they will get some helpful insights regarding the kind of presents they can give away to their friends and family members this holiday season.
Furthermore, we believe sharing this news with our followers will enable them to learn that cryptocurrencies as Christmas gifts are already possible to be given away this time, making them a new kind of gift idea, unlike in the past when people usually give conventional Christmas presents like books, toys, clothes, and other tangible items. 
According to the report posted online by business and markets news source CNBC, virtual currencies are popular Christmas present ideas among millennials and Generation Z consumers.
The former are people born between 1980 to 1996 and are currently are ages 25 to 41 years old. Meanwhile, the latter, also referred to as Gen Z, are those born between 1997 to 2012 and are currently ages 9 to 24 years old.
Allison Reichel is a 24-year-old consumer from Austin, Texas. She intends to send her friends and family members the equivalent amount she would usually spend on gift cards or presents in cryptocurrency.
Reichel remarked that she believes virtual assets like Bitcoin are very valuable. She pointed out that these cryptocurrencies represent many free choice and free market elements.
This consumer interested in giving away cryptocurrencies as Christmas gifts explained that it is significant people select to freely participate in these markets. Moreover, Reichel shared that she plans to gift away a mix of Ethereum, Bitcoin, and Solana.
She cited that she prefers to stick with cryptocurrencies she believes would be around for a while and hold their value. Another example of a consumer who will give cryptocurrencies as Christmas gifts this holiday season is Anisha Sunkerneni, a 26-year-old consumer from San Francisco, California.
She is looking forward to gifting her close family members and friends with their first-ever digital assets, including non-fungible tokens or NFTs and Ethereum Name Service or ENS. Sunkerneni remarked that she thinks an ENS domain can be truly tied to one's on-chain personality and profile even more than NFTs.
She relayed that getting the ones a consumer wants is pretty special. This millennial remarked that she engaged in cryptocurrencies just this 2021. 
Nonetheless, Sunkerneni pointed out that she saw how significant and massive a space virtual currencies are metamorphosing into. With this reality, she affirmed that she wanted to bring her loved ones into the fold. 
Sunkerneni cited that gifting one's friends and family members with NFTs and cryptocurrencies as Christmas gifts this holiday season sounded like a natural choice. We agree that cryptocurrencies as Christmas gifts this year are fantastic gifting ideas. 
Since young people nowadays are increasingly getting exposed to these virtual assets, without doubt, this next generation of investors believes cryptocurrencies have a future and an important role to play in various aspects of human life, not just in finances. 
We think crypto-assets such as Bitcoin, Ethereum, and so forth would delight many Christmas gift recipients this year. After all, the cryptocurrency market's value continues to rise, surpassing US$3 trillion lately.
Additionally, we want to note that top virtual coins like Ether and Bitcoin have hit all-time highs, and NFTs jumped in value as well. Hence, we suggest our readers look into and perhaps consider giving away digital assets like cryptocurrencies as Christmas gifts to their loved ones this holiday season.