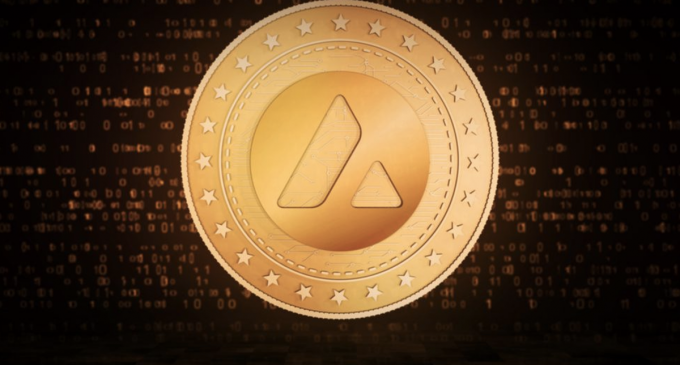 Cryptocurrency coin Avalanche has exhibited its steady rise this month. The virtual currency that is a layer one blockchain and works as a platform for custom blockchain networks and decentralized applications became the tenth most valuable cryptocurrency coin as of yesterday, Monday, November 22, just ahead of Dogecoin.
With this latest development, some investors feel convinced that Avalanche as a competitor virtual currency is staging more formidable challenges to Ethereum's ascendancy. We feel interested in Avalanche as a rising cryptocurrency.
We believe that it is among the promising crypto-assets in the virtual currency scene today and, by sharing this update with our readers, we believe they can learn more about Avalanche as well.
According to the news posted online by business magazine Fortune, Avalanche reached an all-time high of US$144.96 apiece last Sunday, November 21. This event makes this cryptocurrency coin trading as $AVAX one of the ten most valuable virtual currencies internationally, with a peak market capitalization of approximately US$31.5 billion.
This new record capped a fast upsurge for Avalanche, which has doubled in value in the past month and is up more than 3,000 percent from a year ago. Avalanche's trading price at the time of writing is exactly US$134.65 per the data posted on Coinmarketcap.com.
Zhu Su is an $AVAX investor and Three Arrows Capital's chief executive officer. He is among the believers of Avalanche capable of challenging Ethereum's dominance. 
On Twitter, Zhu wrote last Sunday that after spending years backing Ethereum, he had abandoned this token, which is currently the world's second-most valuable crypto-asset behind Bitcoin. 
He relayed that Ethereum platform users have been grumbling about high gas charges, which pertain to the transaction costs. Zhu also mentioned that these cryptocurrency traders might seek out other platforms such as Avalanche or Solana if Ethereum does not adapt quickly.
We think Avalanche's value will rise more in the coming months, considering the benefits offered to users. The $AVAX coin is backed by its own blockchain platform that guarantees faster speeds, more affordable charges, and less environmental waste compared to its rivals, such as Ethereum. 
We also gathered that Avalanche has gas fees lower than Ethereum due to its capability to process transactions at a more rapid pace than its virtual currency competitor. Avalanche's developers said that its blockchain could process 4,500 transactions per second, unlike the merely 15 transactions per second on Ethereum.
Therefore, we think Avalanche can succeed in its target of ousting Ethereum as the most popular blockchain for smart contracts. Moreover, we believe that in the cryptocurrency realm, new cryptocurrencies can unseat today's major virtual assets due to the better advantages they offer to users.
Thus, we think it is best for Ethereum and the other cryptocurrencies presently on the top-10 most valuable crypto-assets list to further enhance their offerings for their users and adapt to the changes. In this manner, we believe they can survive in the long run.