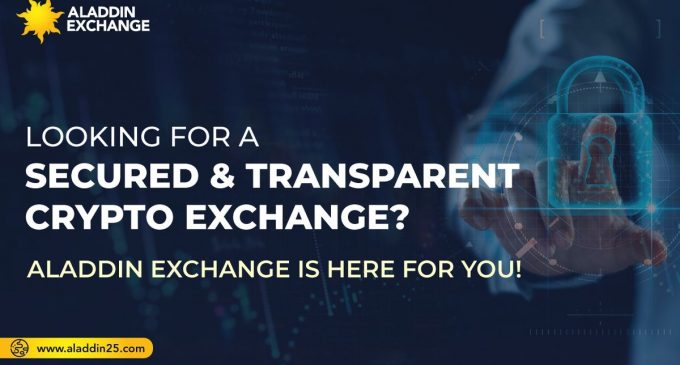 The Aladdin Exchange is now operational and concentrates on offering state-of-the-art cryptocurrency exchange services. Based on the news posted online by Bitcoin and cryptocurrency news-focused portal Bitcoin News, international blockchain business TNC Group has launched the new platform.
The Aladdin Exchange is a cryptocurrency exchange based in the United Arab Emirates. It is reportedly one of the important projects of the TNC Group. Additionally, the Aladdin Exchange will be an integral component of the TNC ecosystem. It is open along with other TNC projects like Real Research, TNC Crypto M&A, and many others.
We are delighted to learn about the Aladdin Exchange being a fledgling cryptocurrency exchange in the Middle East. We are aware that there is a tremendous demand for cryptocurrency exchange services in that part of the globe because of the abundance of investors from highly industrialized Arab countries like Saudi Arabia, Qatar, and the United Arab Emirates.
The TNC Group is behind the huge projects in the cryptocurrency and blockchain technology space. With their recent launching of the Aladdin Exchange, the team affirmed that the significant event brought much excitement to the company.
The TNC Group disclosed that the new platform is a by-product of years of hard work and research. They reportedly engaged with the latest blockchain developments and the most cutting-edge exchange technologies to establish the technologically-advanced Aladdin Exchange.
The new cryptocurrency trading platform can support top cryptocurrency pairings with the most demand, like Litecoin (LTC), Bitcoin (BTC), TNC Coin (TNC), Ethereum (ETH), Tether (USDT), ABBC Coin (ABBC), and many more. The TNC group affirmed that three core values guide their operations as well. According to their official website, these values are transparency, security, and convenience.
The team reportedly targets keeping these fundamental principles as their guide as they offer their users premium-quality cryptocurrency exchange services. We believe that the Aladdin Exchange will be a success. We also believe that the TNC Group can realize their vision of pushing forward more adoption of blockchain technology worldwide.
The team and their ideas are very relevant to the times. We also find it unsurprising to learn that over 1.5 million users turned up during the pre-registration event before the Aladdin Exchange's platform launch.
This happening is, indeed, an indicator of immense success for the TNC Group. We cannot deny that the new cryptocurrency exchange has a high chance of getting much support. Because cryptocurrency use is undoubtedly rising, we believe this trend will gather more momentum in the coming years.