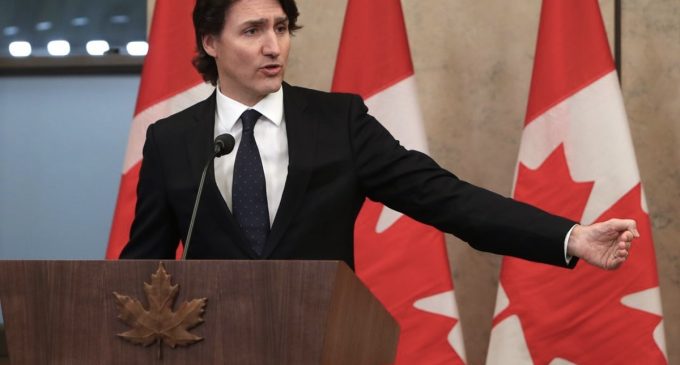 Pierre Marcel Poilievre has proclaimed his cryptocurrency agenda he will carry out if he wins the forthcoming 2022 Conservative Party of Canada leadership election. This event will take place on September 10.
We are interested in discovering Mr. Pierre Marcel Poilievre's cryptocurrency agenda via this news and sharing this report with our readers. We believe he is a virtual currency advocate whose reasonable plans related to the crypto-asset market are worth supporting.
According to the news posted online by Canadian news outlet Canadian Broadcasting Corporation, Poilievre spoke at a shawarma shop in London, Ontario, in Canada that accepts Bitcoin as payment yesterday, Monday, March 28.
This Conservative leadership candidate cited that Canadians should have more freedom to utilize other money like Bitcoin. Poilievre argued that Canada needs more financial freedom for the people and less financial control for bankers and politicians.
He pertained to the freedom to employ and own tokens, crypto-assets, decentralized finance, and smart contracts. Poilievre laid out his cryptocurrency agenda.
He pointed out that a government he would lead would do more to normalize virtual currencies such as Ethereum and Bitcoin in Canada. Poilievre remarked that this measure would decrease the central bankers' influence and decentralize the North American country's economy.
Furthermore, the Canadian politician cited that he will keep cryptocurrency legal if he gets elected as prime minister. Poilievre added that he would reject a China-style crackdown.
The Chinese Government prohibited virtual currencies, believing that Bitcoin and other cryptocurrencies could fuel money laundering and fraud and destabilize existing financial systems.
Another of Poilievre's cryptocurrency agenda is collaborating with the Canadian territories and provinces to get rid of a contradictory rules cobweb governing blockchain technology and virtual currency. 
He mentioned that he wants cryptocurrency to be treated like gold and other commodities for taxation purposes. Poilievre, who intends to make Canada the world's blockchain capital, wants to foster a decentralized, bottom-up, and new economy, making a more permissive regulatory environment.
He remarked that competition and choice could provide Canadians with better financial products and money. The Conservative leadership contender added that these two aspects could allow the people to opt-out of inflation with the capability to opt-in to virtual currencies.
Finally, Poilievre said that it is time for Canadians to take back control of their lives and money by making Canada the world's freest nation. We appreciate learning about Mr. Pierre Marcel Poilievre's cryptocurrency agenda for Canada.
We think his plans are quite ambitious, but they are certainly achievable and reasonable for the Canadian people. 
We hope Mr. Poilievre will be able to fulfill his cryptocurrency agenda if he wins the forthcoming election, as Canadians will certainly relish the benefits of financial freedom virtual currencies promise.