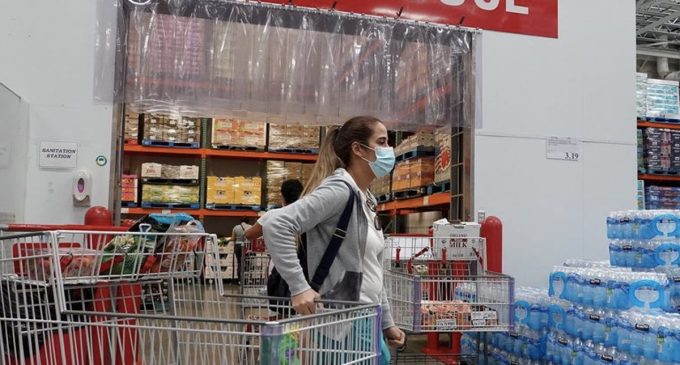 A recent survey conducted by the Pew Research Center discovered that 16 percent of US consumers had utilized cryptocurrency like Bitcoin in some way. However, this Washington, D.C.-based think tank's researchers found that American crypto-asset users purchase virtual currency as a speculative investment.
The poll results revealed that US consumers do not buy a cryptocurrency for its originally intended purpose, which is as a method for paying for services and products. We are interested to learn about the latest cryptocurrency-related trends in the United States.
As a First World country, we have learned that the world's largest economy is where most crypto-asset transactions, machinery, and know-how happen and crystallize. We believe our readers from around the globe will also take an interest and benefit from discovering how US consumers deal with and see Bitcoin and other cryptocurrencies today.
According to the report posted online by The Dallas Morning News, a news source covering the latest happenings in Texas in the United States and the rest of the world, US consumers are highly exposed to cryptocurrencies today, which have become everywhere suddenly, except in the cash register.
Almost 30,000 Bitcoin ATMs now dot the American landscape in hair salons, liquor stores, and gas stations, which are up from 1,800 four years ago. Additionally, approximately half of Coinstar's 17,000 kiosks converting coins into cash now sell the flagship cryptocurrency.
US consumers have an expanding array of choices for purchasing, selling, and transmitting Bitcoin, including popular payment applications like Cash App and Venmo. Indeed, the global cryptocurrency market has drawn in a broader swath of the American population as it has exploded in value, tripling in 2021 from US$774 billion to US$2.2 trillion, per Coinmarketcap.com.
The one in six Americans who report they have invested in, traded, or otherwise utilized virtual currency represents a surge from 2015, when only 1 percent reported involvement, based on the Pew Research Center's data. Nonetheless, cryptocurrency's practical value has remained in question.
Dan Dolev pointed out that the idea that cryptocurrency like Bitcoin is replacing cold hard cash is not happening. Mizuho Securities' financial technology analyst added that he would not even attempt to quantify the cryptocurrency, for he thinks it is very insignificant. 
Dolev said that US consumers purchase cryptocurrency because they believe its value can only go up, have heard it is the future, or they do not know why they are buying the virtual asset. The National Bureau of Economic Research (NBER) confirmed that US consumers mainly use cryptocurrency like Bitcoin as a speculative investment. 
Based on its October 2021 research, merely a tenth of Bitcoin transactions amount to any "economically meaningful" activity. Additionally, the NBER's study concluded that traders targeting to sell the original and still largest cryptocurrency high and buy it low accounted for the vast majority of moves.  
We understand US consumers' current behavior relating to cryptocurrencies like Bitcoin. They mainly consider this crypto-asset and other virtual currencies as speculative assets at this time. 
Many US consumers find Bitcoin and other virtual currencies irresistible for investing, even the risk-wary investors. At this point, we think the gradual realization of Bitcoin's practical use is what is happening.
Eventually, we think US consumers will encounter more firms accepting the flagship cryptocurrency and other crypto-assets as a payment mode, similar to other territories like El Salvador.