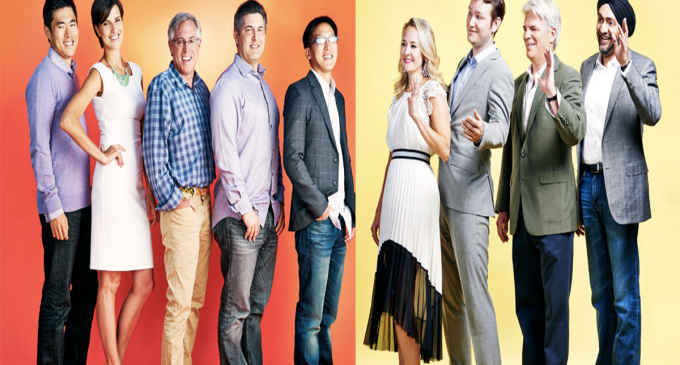 GoBankingRates recently conducted a study that revealed millennials and Generation X people as those who have opted to invest in cryptocurrencies. The online personal finance resource's survey was also an attempt to find out merely how far Bitcoin has moved into the mainstream.
We find this report interesting and educational. By learning about the generational profile of cryptocurrency investors, we believe our readers will understand them and their investing preferences more.
Based on the news posted online by digital news outlet Yahoo! Finance, which delivers international market data, up-to-date finance and personal finance news, mortgage rates, and free stock quotes, GoBankingRates polled present cryptocurrency investors from the United States.
Moreover, the research dove into the subject in granular detail and explored variables such as investment level, age, and gender. GoBankingRates' analysis presented that most of the investors who found it favorable to place their investment funds into cryptocurrency are millennials and Generation X.
Generation X people are those who were born between 1965 and 1979, and they are currently between 41 to 56 years old. Meanwhile, millennials or Generation Y people are those whose birth years are between 1981 and 1996.
They are presently between 25 and 40 years old. Millennials and Generation X investors are the majority of the respondents who decided to invest in cryptocurrencies, as demonstrated by the following percentages:
18 to 24 years old: 23.92 percent (Generation Z)
25 to 34 years old: 23.22 percent (Millennials)
35 to 44 years old: 27.33 percent (Millennials and Generation X)
45 to 54 years old: 12.41 percent (Generation X)
55 to 64 years old: 6.91 percent (Generation X and Baby Boomers)
65 years old and above: 6.21 percent (Baby Boomers)
GoBankingRates' poll included 999 interview respondents who came from all over the United States. It also presented that over 40 percent of people with funds invested in the stock market have already traded one of the thousands of altcoins and Bitcoin, whose trading price at the time of writing is US$31,676.69, according to the information posted online by Coinmarketcap.com.
Additionally, the study found that more investors are interested in pouring their investment funds into cryptocurrencies, though they are unwilling or unable to commit. Along gender lines, 57.26 percent of the study's respondents were men, while 42.74 percent were women.
The research recently conducted by GoBankingRates showed that cryptocurrency investments are catching on. However, it demonstrated that, as a legitimate investment, virtual currency had not reached mainstream status yet.
We agree with the GoBankingRates poll's results. Cryptocurrency investing is undeniably catching on nowadays, especially among young adults.
Furthermore, millennials and Generation X cryptocurrency investors dominate the scene today, as Baby Boomers have retired and are typically traditional investors who prefer stocks investing over cryptocurrency.
Meanwhile, Generation Z investors, or those born between 1997 and 2015 and are between 6 to 24 years young today, are still too young to have the funds essential in cryptocurrency investing.
We believe that millennials and Generation X investors are the driving force behind revolutionizing the current financial system. Although cryptocurrency investing may have downsides, we think that these digitally-savvy investors have the power to enhance these cryptocurrency products, helping future generations enjoy better commercial transactions and financial well-being.