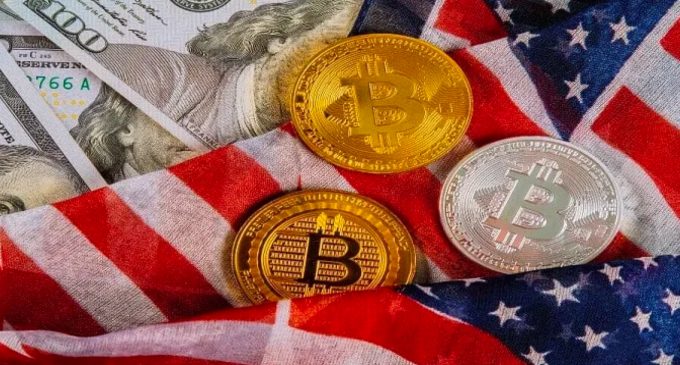 Chainalysis provided information this week regarding the key factors that cause the rising cryptocurrency adoption levels worldwide. The description of the blockchain data company is a component of its newly released study, Chainalysis 2021 Global Crypto Adoption Index.
We think this news is highly relevant and useful for virtual currency investors and governments. Chainalysis' new report bares the growing trend of crypto-asset adoption in many parts of the globe, and we believe it is a pertinent analysis which our readers deserve to learn.
Based on the news posted online by real-time financial market coverage and business news outlet CNBC, this year marks the second time Chainalysis released its index. The company analysts ascribed the increasing cryptocurrency adoption levels in emerging markets to their citizens' desire to preserve their savings in the face of currency devaluation.
Chainalysis's analysts cited that virtual currency users in territories like Venezuela, Nigeria, Vietnam, and Kenya utilize peer-to-peer or P2P cryptocurrency exchanges as their main on-ramp into cryptocurrency. It is because they often do not possess access to centralized cryptocurrency exchanges.
These people turn to using crypto-assets in carrying out business transactions and receiving and sending remittances, according to Chainalysis. Vietnam is among the countries that firmly lead Chainalysis's new data, along with Pakistan and India.
Kimberly Grauer interpreted this trend, with the dominant territory in the index's people having a strong gambling history. Chainalysis' Director of Research said that Vietnam stood out to her and remarked that young and technology-savvy Vietnamese citizens do not have much to do with their money in terms of investing in conventional exchange-traded funds.
Grauer said that these realities in the Southeast Asian nation drive cryptocurrency adoption. Furthermore, P2P data analyst Matt Ahlborg explained that Vietnam is among the top markets for Bitrefill, a business organization aiding clients in living on cryptocurrency via purchasing gift cards using Bitcoin.
Meanwhile, in Nigeria, people increasingly do business using cryptocurrencies, per Grauer. She pointed out that the African country with the largest population has a massive commercial market for crypto-assets, including international trade with counterparties in China.
The Chainalysis 2021 Global Crypto Adoption Index concluded that international cryptocurrency adoption has taken off since 2020. It is up 881 percent.
The index concentrates on use cases related to transactions and individual saving instead of speculation and trading. According to Chainalysis's official blog, the report also targets capturing cryptocurrency adoption by ordinary people, offering an objective measure of which territories have the highest levels of virtual currency usage.
The Chainalysis 2021 Global Crypto Adoption Index ranked 154 nations based on benchmarks as total cryptocurrency activity, P2P exchange trading volume, and non-professional users' crypto-asset trading activity.
We find Chainalysis's report and map demonstrating countries where cryptocurrency adoption is gaining ground relevant. We think they are worth using as a reference by countries' governments.
The Chainalysis 2021 Global Crypto Adoption Index merely goes to show that fiat currencies, credit cards, and other traditional financial instruments are no longer the main exchange modes people use worldwide. Indeed, crypto-assets are taking off in many nations.
We think that more territories and their governments will consider using cryptocurrencies as media of exchange and doing business. We believe global cryptocurrency adoption will continue in the months and years ahead.