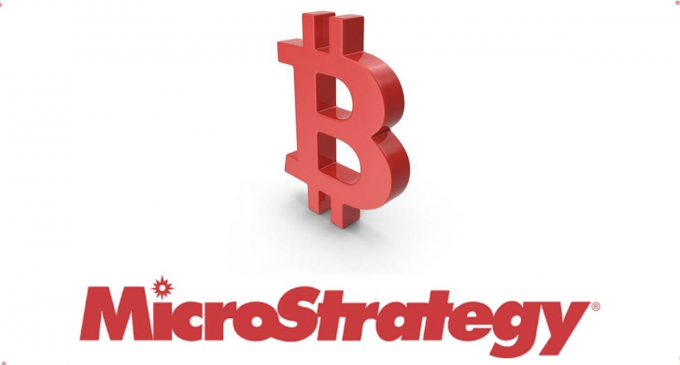 MicroStrategy head Michael J. Saylor disclosed that his company had the best first quarter of the year they had had in a decade, thanks to the technology company's Bitcoin investments. He relayed that pouring their investment funds into the flagship cryptocurrency had resulted in the significant improvement of MicroStrategy's financial performance.
We are quite eager to share this latest news about MicroStrategy and Bitcoin. We find it highly relevant and confidence-boosting for our Bitcoin enthusiast readers at a time when the digital asset is over 50 percent below its all-time highs.
Saylor cited that Bitcoin is "hope" and that it fixes everything, according to the report posted online by Bitcoinist, a news website offering breaking news, guides, trading price, and analysis about Bitcoin, blockchain technology, and decentralized digital money. He was referring to their stock, adding that Bitcoin instilled life in MicroStrategy.
Moreover, the Virginia-based business software firm's chief executive officer cited that Bitcoin, whose trading price at the time of writing is exactly US$37,507.68, based on the data posted on Coinmarketcap.com, dramatically boosted the morale in his company. With these positive experiences MicroStrategy gained with the cryptocurrency, Saylor announced on Tuesday, June 8, that his business analytics software establishment intends to buy more Bitcoin.
He has doubled down on his company's huge wagers on the virtual currency, selling US$500 million in high-yield notes, also known as junk bonds, to plow into the virtual currency – US$100 million more than anticipated. Saylor said that MicroStrategy would utilize all the net proceeds from the senior secured notes' sale to acquire more units of the world-famous digital currency.
The junk bonds have a maturity date of 2028 and a yearly interest rate of 6.125 percent. They are believed to be the first-ever bonds directly tied to Bitcoin purchases. Additionally, the deal was worth over the US$400-million funding MicroStrategy had hoped to raise.
Based on the Bloomberg report, MicroStrategy received roughly US$1.6 billion in orders, and a large number of hedge funds had already expressed their interest. Plus, the company cited that it will borrow from investors based outside of the United States and qualified institutional buyers.
We are very pleased to learn about MicroStrategy and Mr. Saylor's strong faith in Bitcoin. MicroStrategy is a public company based in the United States that owns the most units of the cryptocurrency worldwide, totaling approximately US$3.4 billion at current trading prices.
The technology firm, which offers cloud-based services, mobile software, and business intelligence, currently owns exactly 92,079 Bitcoins, per the information posted on BuyBitcoinWorldwide.com. Despite Bitcoin's extreme volatility, we have always believed that its bullish advocates in the market will not give up on the cryptocurrency.
Mr. Saylor is among the high-profile international figures that will keep Bitcoin afloat, regardless of the events in the markets. He is among the staunch supporters of Bitcoin, and we believe that there are many more of the likes of him. We also think that he and MicroStrategy's latest initiative can help keep Bitcoin going strong in the market and acquire more investors in the long run.