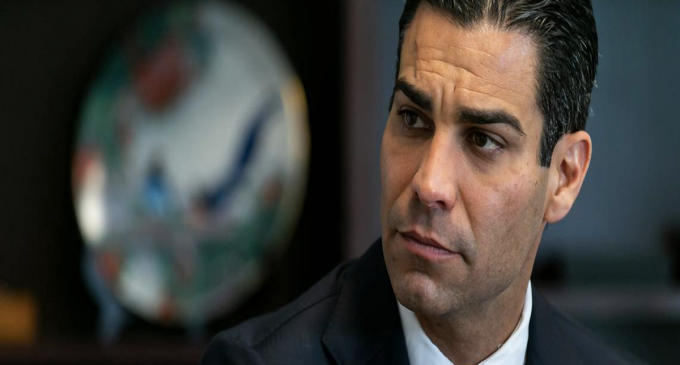 Mayor Francis Xavier Suarez of Miami, Florida, has always wanted his city to become a cryptocurrency center. This week, his desire is realized with Miami's hosting of the largest-ever virtual currency conference.
We feel happy for Mayor Suarez because the forthcoming cryptocurrency conference is among the steps his city has taken to fulfill his goal of Miami becoming a digital currency hub. We believe that this significant event will open more cryptocurrency-related doors and possibilities for his jurisdiction.
According to the news posted online by business, finance, and investment news outlet Fox Business, Suarez said last January that he is looking into permitting Miami residents to pay fees and taxes to the city in Bitcoin.
Moreover, he cited that he wanted his locale to become one of the most technological and crypto-forward urban areas in the United States. Miami's 43rd mayor added that they are, therefore, looking at making a regulatory framework that makes Miami the easiest location in the country to conduct business if people are doing it in digital currencies.
The upcoming cryptocurrency conference will run from June 3 to June 5. Organizers will hold it at the Mana Convention Center, located in Miami's Wynwood neighborhood.
Additionally, they anticipate more than 50,000 attendees. Besides Suarez, among the host of reputable conference attendees consist of Twitter chief executive officer Jack Dorsey.
Miami's largest cryptocurrency congress in history was originally scheduled to run in Los Angeles, California, from April 30 until May 1. Nevertheless, organizers altered this date and venue to Miami amid worries of California's stringent coronavirus or COVID-19 rules.
Furthermore, conference organizers changed the date back to permit COVID-19 vaccines to roll out and allow time for the coronavirus's second wave to pass. We want to extend our congratulations to Mayor Suarez, who has been the city of Miami's chief executive officer since November 2017, for the realization of his hope for his city to become a cryptocurrency hub.
We gathered that, in recent years, Miami has transformed into a leading technology center in the United States, although it is still small compared to its counterparts based on the West Coast. Moreover, the Wynwood neighborhood specifically has become a center for innovation, technology, and the arts.
We believe that Miami is on its way to becoming what Mayor Suarez wants it to be, which is a cryptocurrency center, considering that its administrators are taking big steps to fulfill the city chief executive officer's goal. We are also glad with Mayor Suarez and his city for helping cryptocurrencies reach mainstream status.
Critics or skeptics of these digital assets may have dismissed them as a mere passing fad. However, we are grateful for the likes of Mayor Suarez for their unwavering support for cryptocurrency backers. After the Miami event, we believe that more cryptocurrency conferences will soon happen worldwide, serving as milestones in digital currency history.