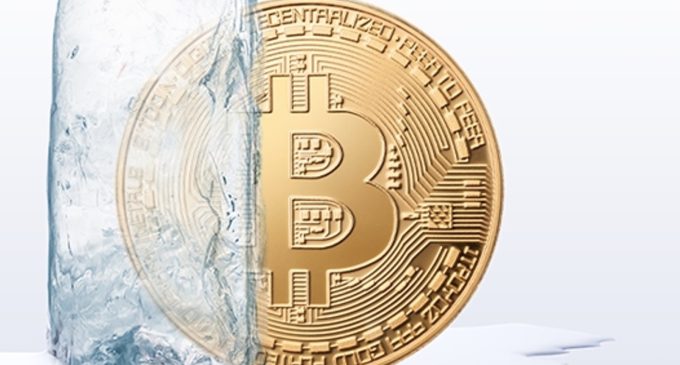 Anndy Lian is a blockchain executive and author who gave his insights this week regarding the current 'crypto winter' marked by the downturn in the virtual asset market.
This Singapore-based chairman of cryptocurrency trading platform BigONE Exchange expressed his upbeat stance despite the market drawdown investors worldwide feel across the board.
We want to share this report with our readers about Mr. Anndy Lian's hopeful viewpoints despite the present 'crypto winter.' We believe we can mitigate their worries, especially if they are adversely affected investors.
Crypto winter is a period when virtual currencies' trading prices sharply drop, and investors do not see any recovery in sight for more than one year. This time spurs paranoia that the notoriously volatile cryptocurrency industry is about to undergo another prolonged slump.
Additionally, crypto winter indicates a steep decline in virtual coin prices followed by a prolonged flat trading period. The most recent crypto winter took place around 2018.
During that period, Bitcoin rallied to approximately US$20,000 prior to an estimated two-year slide that witnessed it plummet to under US$5,000.
Lian, who wrote the best-selling reference, "Blockchain Revolution 2030," published by South Korea's largest bookstore chain, Kyobo, remarked that the Terra crash had doubled down on investors' fear that the sharp meltdown in the virtual currency market could be longer-lasting and not transitory, much like the US inflation's steep surge.
This virtual asset collapse drew in confident crypto-asset newcomers, making it quite astonishing. Lian added that the new investors felt enticed partly due to the high level of well-known venture capitalists pouring their investment funds into the cryptocurrency startup and its stablecoin offering.
The Mongolian Productivity Organization's chief digital advisor mentioned that cryptocurrency commentators were already noting the first signals of crypto winter. These signs are led by Bitcoin's fall from grace this year.
The flagship cryptocurrency, which trades at exactly US$29,273.97 at the time of writing per the information posted on Coinmarketcap.com, is down from its spectacular US$69,000-high in November 2021 to US$33,000 in January this year.
In Lian's article posted on blockchain and cryptocurrency news source Forkast News, he remarked that the final nails in the coffin consist of the recession risk following the tapering off of trillions of US dollars injected into the United States' economy and the US Federal Reserve System getting serious about raising interest rates.
He added the record-busting inflation rates in the world's largest economy complement the implosion of UST and Terra's LUNA in dragging down the already ailing crypto-asset market.
Nonetheless, Lian cited that he believes the cryptocurrency and blockchain space would likely become stronger from the present market downturn. He also said that these industries would eventually be more innovative and integrated with mainstream retail and financial ecosystems.
Lian mentioned investing's fundamental tenets as well. He cited that retail investors should only invest what they can afford to lose, get involved in the cryptocurrency investment scene with a lucid plan, and be careful with crypto-assets' inherent volatility.
He also said that investors should not invest too much as a component of their overall investment portfolios. We appreciate Mr. Lian's views about the crypto winter.
We understand that many virtual currency investors feel perturbed these days. However, we hope they will take Mr. Lian's perspectives and advice.
We are on the same page as this blockchain professional. We also believe the current crypto winter will not last, and better things are ahead for cryptocurrency investors.