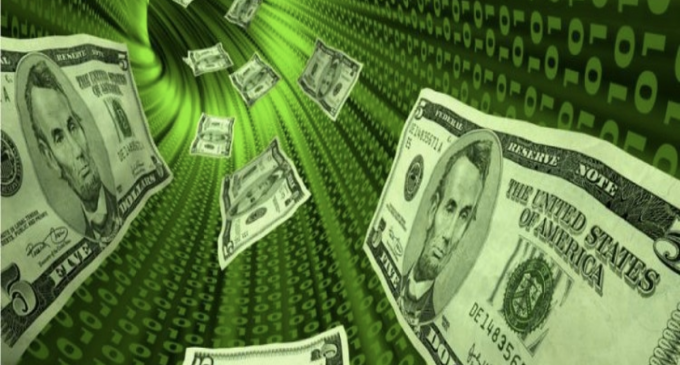 Four companies that support cryptocurrency and blockchain technology launched the Crypto Council for Innovation recently. This new trade group in Washington, D. C. aims to shed light on digital assets and put an end to the misperceptions that long bedeviled cryptocurrencies.
We find this latest development in the cryptocurrency industry as welcome news. The Crypto Council for Innovation or CCI is surely a milestone that will help cryptocurrency investors and supporters tremendously today when regulators staunchly cling to traditional financial practices.
According to the report posted online by The New York Times, the Crypto Council for Innovation's founders include some of the leading firms in the financial technology industry. They comprise asset manager and fund giant Fidelity, public cryptocurrency exchange operator Coinbase, and fintech stalwart and payments company Square. Investment firm Paradigm is the fourth member, and its chief policy officer, Gus Coldebella, is one of the council's organizers.
In a statement, Coldebella affirmed that they at the Crypto Council for Innovation are mindful of cryptocurrencies holding a massive promise that transcends borders. He mentioned that they know cryptocurrencies can assist in improving financial access and inclusion, enhancing security and privacy and spurring economic growth and job creation.
Coldebella remarked that their mission is to aid regulators, policymakers, and individuals worldwide in comprehending cryptocurrencies' advantages. Moreover, the CCI founder said that their work would need the sharing of insights and analysis regarding cryptocurrencies. Coldebella relayed that they would also address the misperceptions that unavoidably come with cryptocurrencies being a transformative type of financial technology.
Paradigm's chief policy officer stated that their team could empower leaders to participate in the cryptocurrency ecosystem through education. Coldebella cited that this step can benefit the world's people, families, and communities. The Wall Street Journal's Justin Baer reported that the CCI's launch comes as many cryptocurrencies' prices have surged lately. This event drew in new mainstream investors and the brokers and financial institutions that serve them. Additionally, Bitcoin's total market value touched US$1 trillion for the first-ever instance earlier this year.
We want to congratulate the founders of the Crypto Council for Innovation. We think it is but right that they organize this kind of establishment to enlighten the world's public on the huge advantages cryptocurrencies offer. Plus, we are cognizant that many concerns have plagued cryptocurrency use in recent years. Transnational crime syndicates utilize Bitcoin illicitly.
Furthermore, clarity has been essential and demanded in discussions about cryptocurrencies as a commodity and a security. With the new Crypto Council for Innovation, we believe that all of these issues can get resolved as the organization will concentrate on the problems critical to cryptocurrencies' success. We also think that the new Crypto Council for Innovation can help in the expansion of cryptocurrency usage in conjunction with conventional finance.