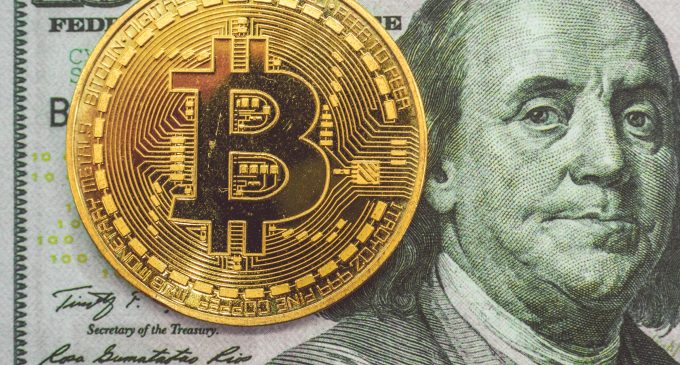 This week, Bitcoin surpassed the $50,000-mark, and this development is happening for the first time. At the time of writing, the virtual asset's trading price is $52,229.14, as per Coinmarketcap.com. Over the past few months, Bitcoin has surged, and its proponents believe that this rally could eventually reach $1 million per coin in the near future. 
We believe these events are encouraging, especially for Bitcoin supporters wary of the current investment climate due to the coronavirus or COVID-19 pandemic. We feel positive that the famous cryptocurrency surely has an important role in the contemporary financial markets' evolution. Nevertheless, like most upbeat events, there are skeptics.
For JPMorgan, Bitcoin is not highly likely to reach the $1-million-apiece trading price. According to the report posted online by financial markets news outlet CNBC, JPMorgan's Nikolaos Panigirtzoglou affirmed that the renowned digital asset is contending with traditional gold and that it is a kind of "digital gold."
The global markets strategist relayed that gold's value at this point held by the private sector solely for the aim of investment is in the neighborhood of $2.7 trillion. Panigirtzoglou cited that Bitcoin would need to reach a trading price of about $146,000 for its market capitalization to reach that of the yellow precious metal's.
He also said that the largest risk for Bitcoin's present rally is the decelerating flow impulse. The JPMorgan strategist, who described the virtual currency as possessing volatility fivefold that of gold's, explained that when people return to their workplaces when economies reopen, they would have fewer moments to trade in their homes. This likely event could lead to flow impulse slowing down, thereby turning Bitcoin's present recovery around.
Panigirtzoglou's statement appeared in JPMorgan's message for its clients released in January. The document placed a theoretical long-term price target on Bitcoin amounting to $146,000 as it commenced to compete with gold. We do agree with the JPMorgan analyst when he described Bitcoin as having wild price swings and that its current rally can get impacted by retail investors' behavior.
Nonetheless, we believe that Bitcoin's trading price has, indeed, the likelihood of hitting $1 million. This perspective by Morgan Creek Digital Assets co-founder Anthony Pompliano makes sense, considering the cryptocurrency's scarcity, having a cap of 21 million coins. Additionally, we agree with his statement that Bitcoin's decentralized attribute and being backed by powerful computer networks truly make it a promising virtual currency.
Whether there is a pandemic or we revert to living in normal times, we fervently affirm that nothing is stopping Bitcoin's ascendancy as a futuristic financial asset. After all, people will always search for something novel and better ways of doing things. We support technology advocates like Elon Musk and Jack Dorsey. Musk's Tesla purchased approximately $1.5 billion in Bitcoin earlier this month. Meanwhile, last year, Twitter founder Dorsey availed of some Bitcoin as well via his company, Square.
These retail and institutional investors' massive participation in Bitcoin trading is strong proof that the digital asset can reach more peaks. Nothing is permanent in this world but constant flux. Even the exchange modes evolve, and fiat currencies are no longer the sole buying and selling method nowadays. There is also a probability that they can become obsolete or extinct in a matter of a decade or even less.
Pompliano thinks that the Internet generation's international reserve currency could be Bitcoin, and we ditto him. Thus, we should not shun or downplay his bullish prediction of a $500,000-trading price for Bitcoin by 2030 and eventually $1 million per coin. Instead, we should take his insightful views as a guide as to how the world-famous cryptocurrency is significantly revolutionizing the global financial markets.