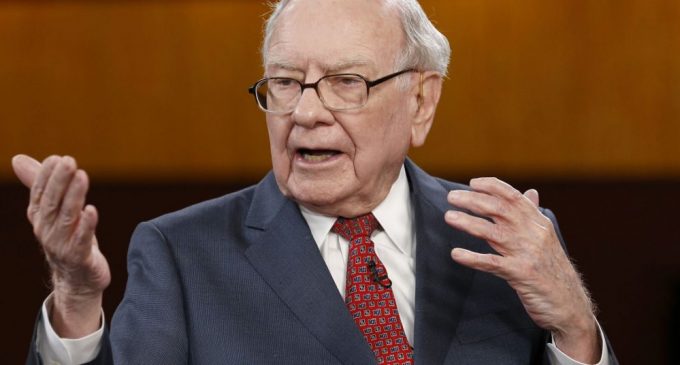 Following the Berkshire Hathaway annual shareholder meeting, Warren Buffett, the famous US investor and philanthropist, gave an interview to CNBC's Becky Quick from Squawk Box. Among other subjects, cryptocurrencies had also been discussed, and the "Oracle of Omaha" continued with the same pessimistic view on Bitcoin.
This is not the first time we hear voices from the traditional investing world criticizing Bitcoin. Bank of America had also issued a note more than a year ago when it labeled Bitcoin as a bubble and unfortunately for crypto enthusiasts, that assumption proved to be true. Still, there had been some positive feedback, like the ones coming from Elon Musk.
Is Bitcoin a delusion?
More than a year ago, Buffett called Bitcoin "probably rat poison squared" and yesterday he kept the same tone labeling it as a "delusion":
Bitcoin has no unique value at all….It attracts charlatans…If you do something phony by going out and selling yo-yos or something, there's no money in it — but when you get into Wall Street, there's huge money.
The list could continue with "a mirage", "not a currency", "tulips" etc. Enough to be sure that Buffett wants to keep to its value investing approach inherited from his mentor – Benjamin Graham.
Between all the critics from Buffett, we can still positive feedback related to the blockchain technology. He managed to acknowledge the huge potential of the technology but also mentioned it does not require a cryptocurrency to function properly.
Still, what should be emphasized is the difference between value and price. It is true that there no intrinsic value in Bitcoin, but the price is settled by demand and supply forces. As long as people will trust Bitcoin and they will be willing to buy it, cryptocurrencies will continue to have a price, no matter what Warren Buffet is saying.
Jamie Dimon, the CEO of JP Morgan Chase, had also been a huge critic of cryptocurrencies, but yet, the company recently announced the launching of a token, similar to XRP but pegged to the value of the US dollar, which will be used to settle financial transactions for institutional clients.
Recently, Bitcoin and the other cryptocurrencies had been volatile following a period of gains, which fuels further the flow of negative feedback. However, despite what these experts claim, it's very likely we will live in a world with cryptocurrencies. It's hard to predict their value, but the "delusion" would be to think that all digital assets will disappear, considering that we can clearly see this growing trend towards digitalization.