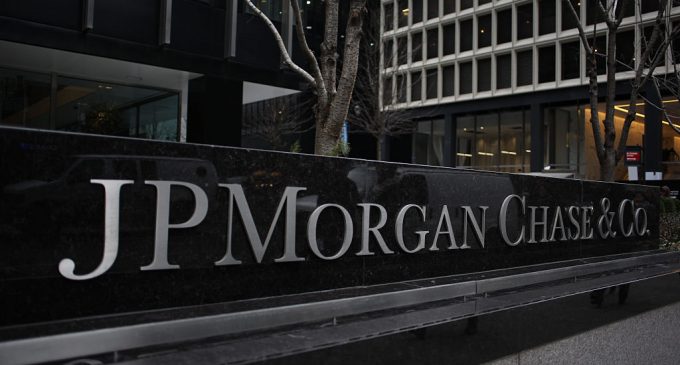 The wait had been long, but it looks like in a few months we will have the first cryptocurrency created by a major US bank. Although a big critic of Bitcoin, engineers at JP Morgan had developed a digital token which will be used to settle a tiny fraction of the massive $6 trillion wholesale payments business.
One token – three functionalities
According to a recent article on CNBC, JP Morgan is taking steps further to use the blockchain technology for operations like cross-border payments or corporate debt issuance. This is not the first time a major US bank is interested in cryptocurrencies.
Goldman Sachs, another Wall Street giant showed its intention last year to launch a Bitcoin operation, but it seems the idea did not manage to materialize. Fidelity Investments is also rumored to get involved in the Bitcoin services sector, with an estimated launching date set up in March. The company, however, did not confirm the news thus far.
In the case of JP Morgan, we won't see a cryptocurrency like Ether or Bitcoin. According to the information provided by CNBC, it will look like XRP, but it will be a stablecoin-type token, pegged to the value of the US dollar.
Labeled "JPM Coin", each token will be redeemable for a single US dollar, similar to Tether, one of the most popular stablecoins out there.
The token will have three main applications as follows:
International cross-border payments for corporate clients. This will replace outdated systems like SWIFT, which make transaction settlements take sometimes more than a day. XRP is another token designed with the same token, but Ripple Labs, the company behind the cryptocurrency is not fortunate enough to have big corporate clients same as JP Morgan Chase.
Debt issuance on the blockchain – the bank had already simulated a debt issuance on the blockchain in April last year.
Replacement for the US dollars held in subsidiaries across the globe. The bank handles a significant portion of regulated money flows at a global scale, an activity which generated $9 billion in revenue just in 2018.
Unfortunately, the JP Morgan Chase-issued token won't be available for trading or for retail customers. In the beginning, just a small portion of the daily transaction will be conducted using JPM coins, in order to ensure that the system can be reliable. Still, the news is widely-regarded as positive for the crypto industry, since it puts digital tokens in a positive position.