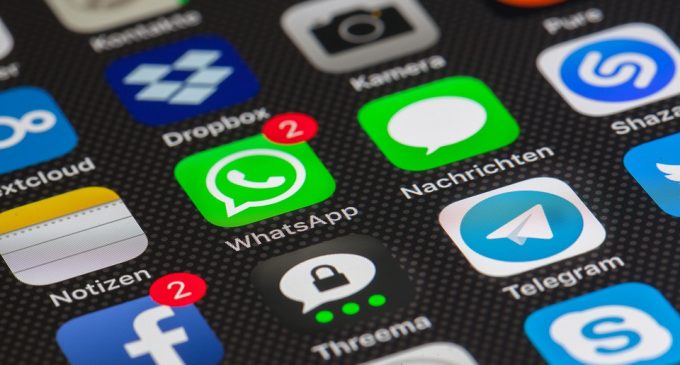 One of the biggest tech companies in the world is already working on a project to launch its own cryptocurrency, according to a recent Bloomberg article. This is not the first time we write about Facebook and the world of cryptocurrencies. In June we've talked about how the company revised its crypto ads policy.
A stablecoin for WhatsApp
According to the Bloomberg article, which you can find here, Facebook is developing a stablecoin (a cryptocurrency with the value pegged to the value of the US dollar) for its WhatsApp messaging platform.
The US tech giant wants to focus on the Indian market, where it has more than 200 million WhatsApp users. The stablecoin will let users transfer money using the app.
Interesting things to note
Since Facebook does not plan to use one of the major cryptocurrencies in existence, it shows that there is still little confidence from the side of big institutions. The high volatility we've witnessed in the last two years could seriously threaten the way any business will perform. Back in January 2018, the Bitcoin price was nearing the $20,000 milestone and right now it is little above $4,000, after bottoming around the $3,100 area.
However, the fact that we have interest from Facebook, shows that the blockchain technology and cryptocurrencies could have a use in our economy. Such a move was expected from Facebook after it hired David Marcus, former PayPal president back in 2014.
Santa Rally and Merry Crypto Christmas
Although this news does not have any fundamental impact on the current price of cryptocurrencies, it definitely fuels the confidence that emerged in the second half of December. All major cryptocurrencies had rallied from their 2018 lows and banked some significant gains for the past few days.
We are close to the Christmas holidays, so traders should expect thin volumes at the end of this week. Little of the damage done this year can be repaired, in terms of price performance, but a positive tone until the end of 2018 could be the foundation for a strong move on the way up in early 2019.
A lot more is needed for a new retest of the all-time highs and our take is that it will make a few years to revisit them. However, in the meantime, a lot of short-term opportunities will occur. In the meantime, expect thin volume in the weekend ahead, as we have Christmas Eve on Monday.